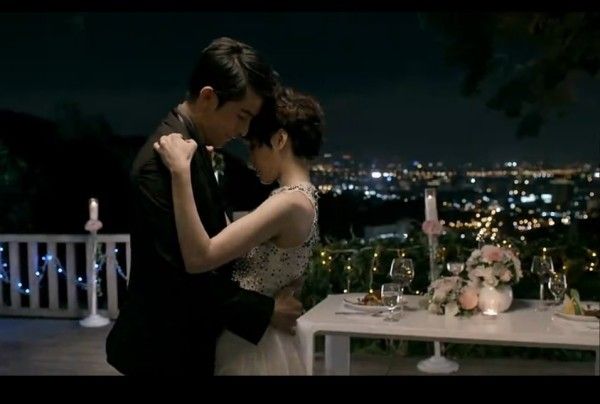 I don't know how Taiwan dramas move so fast when it comes to filming. The TW-version of You're Beautiful started filming late last year and already a 3-minute teaser is out. Starring Jiro Wang and newbie Su Li Wen (who reminds me of a cross between Joanne Zheng and young Ariel Lin), this version comes a year after Japan already remade the original and called it Ikemen desu ne. Watching the trailer feels like seeing a scene-by-scene remake of something but with a completely different cast. When I watched all the versions of Hana Yori Dango (from Meteor Garden to Boys Before Flowers) and even all the versions of Itazura na Kiss (Mischievous Kiss), I never got the sense of déjà vu. Each of those versions always felt different, from the presentation of a scene to the general mood of the drama. For You're Beautiful, I already thought the Japan version was a near scene-for-scene remake right off the bat (I didn't watch the second half so no clue if it veered from the playbook or did things differently towards the end), but now the Taiwan version confirms that there is nothing fresh to come of remaking this drama.
The original had a great young cast who had fun filming and got along spendidly and that showed up on screen. The directing was snazzy, the script was cute, and the songs were catchy. Other than domestic ratings, YB was a success through and through. Of course that leads to remakes, but why can't a remake tweak the details a bit here and there, especially since the source material isn't a manga or novel but simply an original screenplay. I'm watching Jiro in Drama Go Go Go every weekend and his new face is already weird enough to me, but in the teaser it looks different yet again. What gives, dude. Me no like. Leading lady Su Li Wen is actually quite engaging as the nun-turned-idol-group-member and doesn't appear quite as dim as Park Shin Hye's original version of Go Mi Nam/Go Mi Nyeo. Seeing Shin Hye in her cameo role here did bring a smile to my face (similar to seeing Jang Geun Seok cameo in the J-dorama version) but I don't have any urge to watch this. I don't necessarily think it looks bad but its like asking me to re-read a novel I didn't love because it's been published in a new format with some edits. Check it out for yourself.
Teaser for You're Beautiful (Taiwan edition):
© 2013, ockoala. All rights reserved.