There is nothing like a sitcom to scoop out two rising young stars to deposit them in front of the domestic Korean audience for four days a week going through a more dramatized version of mundane real life. Sixteen year old Yeo Jin Gu has been a child actor for what feels like forever. Seriously, I remember seeing him almost a decade ago and thinking this was a promising young talent. But not all child actors are made equal. Even if Korea has a lot of them to fulfill the quota of every other drama needing a childhood sequence that usually involves a meet cute between the OTP before they are separated until the adults show up to earn their paycheck, some child actors flourish for a few years before returning to obscurity (i.e. real life) and leaving the acting world behind. Yeo Jin Goo strikes me as the next Yoo Seung Ho, a critically acclaimed child actor that has transitioned ably into young man roles. Yeo Jin Goo even has a leg up on his hyung Seung Ho in the sense that he looks very manly already despite being underage, and no, I haven't deposited him in Club ICOMYM yet.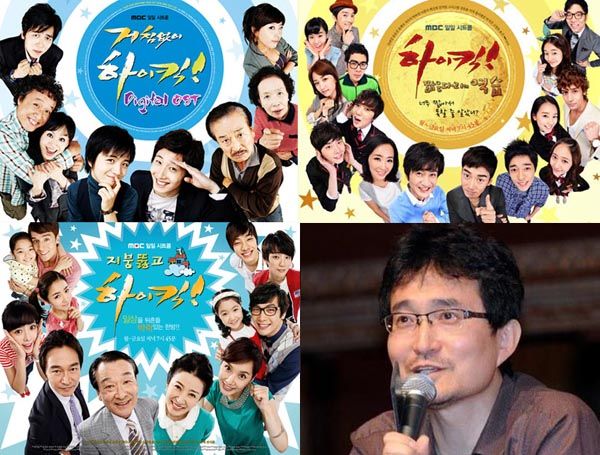 Yeo Jin Goo really had two back-to-back high profile dramas in the last two years, starting with kiddie sageuk The Moon Embraces the Sun and finishing with the weepy melodrama Missing You, but that was enough to launch him into leading man potential even if there aren't many roles written for him to take the lead at his young age. He was supposed to come back to Could We Love on SBS (in the time slot now occupied by I Hear Your Voice) about a noona dongsaeng romance in a story that includes four couples. But when that drama lost its time slot, already confirmed cast members Kim So Hyun and Yoon Sang Hyun got scooped up by IHYV while Yeo Jin Goo pondered his next move.
In what is a very smart move by the boy, he's been confirmed as the lead for sitcom hitmaker PD Kim Byung Wook's next sitcom to air on cable network tvN in the late Summer. The title is the mouthful Sweet Potato Shaped Potato Planet 2013QR3 and Yeo Jin Goo plays a young computer programmer living in Seoul that has the aspiration to become the Korean Mark Zuckerberg. Ha, looks like no one dreams about being the next Bill Gates anymore. This sounds a bit like the Big Bang Theory with nerds and Korean familial culture blending into an amusing 30-minutes a day. The title is actually a reference to how new stars and planets are named. PD Kim hasn't just lined up Yeo Jin Goo, he's already signed on fast-rising young actress Ha Yeon Soo (still singing her way through Monstar right now) to this cast.
PD Kim's sitcoms – the original Unstoppable High Kick, High Kick Through the Roof, and High Kick: Counterattack of the Short Legs – have all been successful sitcoms and known for launching the career of young actors and actresses ranging from Jung Il Woo, Kim Bum, Shin Se Kyung, Lee Jong Suk, et. al. I don't think Yeo Jin Goo needs this sitcom as a launching pad since he's already made a name for himself but it sure wouldn't hurt to cement his future A-list status by doing his sitcom duties first and have a little fun while doing it. I also think Ha Yeon Soo is the bees knees and looks young enough to convincingly have a sweet romance with Yeo Jin Goo. Emphasis on the sweet and chaste.