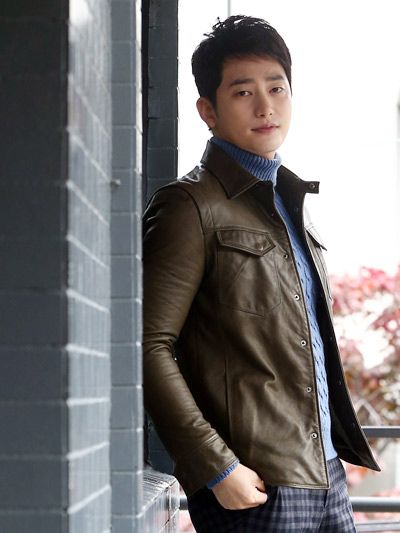 It's been four months since Park Shi Hoo wisely disappeared from the public limelight after the resolution of his legal troubles at the end of April, and a good six months since it all began that fateful Valentine's Day of 2013 when he went out drinking with a hoobae and a young trainee and ended up getting accused of rape. I've covered the details at length but in short: A young girl accused Park Shi Hoo of rape when they slept together but she was too drunk and/or drugged to consent, he said it was consensual, the circus blew up when all sorts of 3rd parties got involved and cross-complaints started flying left and right, everyone was called in for repeated interrogations and questioning, the police report called for an indictment, but before the prosecutor could decide to indict or dismiss the entire thing was settled between Park Shi Hoo and his accuser without any details made public as to the terms of the settlement (if any). In the US, this wouldn't even rise up to merit any media coverage since the celebs routinely behave way worse, but in Korea this was a salacious scandal that has halted what was a hard working career of Park Shi Hoo who put in his dues as an actor and climbed up through the ranks of bit parts to second leads and is finally coming into his own as a leading man.
But in Korea, plenty of celebs have come back from various scandals ranging from draft dodging (Jang Hyuk, Song Seung Heon), tax evasion (Kang Ho Dong), vehicular homicide (Ryu Shi Won and Daesang of Big Bang), and pot smoking (Joo Ji Hoon), and what the public wants is for the scandal plagued star to evidence sincere remorse and engage in hard working rehabilitation. It's beside the point to harp on whether Park Shi Hoo did it, was an innocent set up by a greedy wannabe starlet, or maybe a bit of both – the issue is over and the question is whether the public is ready for his comeback. He was in LA this Summer for a month to get away and apparently did a photo shoot there. His agency quietly released an unofficial photo of him at the photo shoot and he looks exactly the same (picture after the jump). There were rumors he had wasted away from the stress but it looks like he's in good form. His agency has also revealed that they have been fielding acting offers for him and reviewing scripts, though it wasn't clear if these were acting gigs in Korea or overseas such as China, which is constantly wanting to land Korean actors in its dramas. Park Shi Hoo really needs to thank his fans profusely, because rarely have I seen such devoted belief from a fandom and sticking by his side throughout his legal troubles this year.
I'm curious how his acting might have been affected by going through an experience such as he did. I always thought some of the K-actors who went through scandals, even if they brought it on themselves, after paying penance they came back better at their craft.