Crazy is as crazy does, and much as recapping Dr. Stranger feels like an exercise in futility, I can't lie that it's not fun in a masochistic way. It can be reduced to "at least I'm not bored" even if being on the verge of tearing my hair out appears to veer too far to the other extreme. Episode 14 dropped the big conspiracy reveal (finally!) directly from Seung Hee to Hoon. He needed to hear it from her and she needed to lay it all on the line for him. Otherwise he appears to think Comrade Cha's threats are child's play rather than learning that Seung Hee has been keeping Comrade Cha at bay from pumping a bullet into Hoon's brain. The writing continues to be loopy beyond belief, none moreso than Hoon's recent coldness and doubting of Seung Hee as Jae Hee. It's beyond bizarre not because he can't doubt her but because of the circumstances. If he wanted to doubt her then do so when she suddenly appeared pretending to be another woman. Instead he gave her unfettered trust only to fall into a quagmire of doubt after Seung Hee didn't want him to do the surgery because Comrade Cha threatened to kill them both. Buh?
I may have pulled back somewhat from hating Hoon at the end of this episode, but it's still such a disappointment to see his character acting with no consistency to any of his previous actions or thought processes. Hoon changes as quickly as Chairman Oh fires and rehires doctors at Myung Woo Hospital. Seung Hee/Jae Hee is supposed to be the character playing two roles, badass Seung Hee with a mission and Jae Hee who loves her man, but the other three leads are acting more bipolar than she is and hilariously enough don't have a good reason to be this way. This episode had less Soo Hyun which means less aggravating filler hogging screen time, and I'm genuinely sad that her once promising character has been reduced to reacting to whatever emotions Park Hoon triggers in her at any given moment. I wonder if Kang Sora is frustrated and embarrassed to act out Soo Hyun scenes because it's wasting her talents on such a lackluster character. Same goes for the other three leads but to a lesser extent since the other characters still have substantive plot lines going on outside of romance woes. Jae Joon has the revenge or justice for his dead dad, Hoon has to save his mom (and find happily ever after with Jae Hee if that's what he still wants, I can't tell anymore), and Seung Hee has to give it her best shot to keep Park Hoon and his mom alive.
Episode 14 recap:
Park Hoon takes a walk through memory lane and returns to his old house in South Korea and doesn't find it weird that it's magically intact after two decades sitting empty. He finds his old notebook where he scribbled his mother's number and calls it. A woman answers asking if he's Hoon? The woman isn't his mother answering but a friend in the US. She reveals Hoon's mom went back to South Korea twenty years ago to retrieve Hoon and worried that he wouldn't be able to reach her if the number changed. The woman laments why Hoon is caling now and reveals that his mom was certain Hoon would call and wanted to convey how sorry she was to Hoon.
Hoon remembers putting the psychiatry patient back to her room and she keeps talking about how sorry she is to her son, how she doesn't know what he endured, how she hopes he won't forget that he has a mother in this world who loves him. She keeps saying sorry to her son and vows to go get him. Hoon told his mom that he hopes she will find her son one day so she needs to stay healthy. Hoon makes the connection that the crazy woman in the hospital looking for her son is his mom. Hoon picks up his old teddy bear on his bed that looks just like the bears that Hoon's crazy mom lugs around as her son substitute now.
Hoon answers a call from PM Jang asking if Hoon has seen her mom? Hoon rages at what PM Jang did to his mom but PM Jang claims he did nothing. But warns Hoon that he can do whatever he wants so Hoon should hurry off to see his mom before anything should happen. After hanging up the phone, PM Jang sarcastically wonders about the tearful mother-son reunion to come. A man in black places a call after watching Hoon rush out of his old house.
Secretary Kim watches Seung Hee scrub into a surgery. He answers the phone to hear his man report that Park Hoon is on his way to the hospital. Another man in black accompanies Park Hoon's mom to the nurses station to get her shots. He waits outside and steps away to answer a call to report that everything is normal. After he walks back is when he finds Park Hoon's mom gone.
The man runs all over the hospital looking for Park Hoon's mom and can't find her anywhere. Seung Hee has sneaked Park Hoon's mom out of the hospital past all the guards. Hoon arrives at the hospital and finds his mom's hospital room empty. He asks the nurses and hears that she went for an exam but no one knows where she is now.
Secretary Kim gets the report that Park Hoon's mom can't be located. He runs to the OR and is blocked from entering since there is a surgery in progress. He asks the scrub nurse who reports that Dr. Han Seung Hee is currently inside doing a surgery.
Secretary Kim calls a furious PM Jang about the missing mom and he is furious about losing this one chip that can be used to control Park Hoon. He wonders if Park Hoon got her out of the hospital? Secretary Kim assures him that she can't have gone far since she's a mental patient. Hoon calls PM Jang who is in no mood to talk to him since he doesn't have the upper hand anymore.
Seung Hee takes Park Hoon's mom to Chang Yi and asks that she watch over her. Chang Yi wants to tell Hoon but Seung Hee stops her. The people are planning to use Hoon's mom to control Hoon and if she's missing then they will suspect him so she doesn't want him to know and be in even more danger. Chang Yi calls out Seung Hee for being the dangerous one, she knows Seung Hee is Jae Hee and therefore a North Korean spy. Seung Hee begs Chang Yi to please keep this a secret for Hoon's sake and to keep his mom safe. She apologizes for bringing Chang Yi into it but she's the only one Hoon trusts.
Secretary Kim's men have looked everywhere and can't find Park Hoon's mom anywhere that Park Hoon could go. Comrade Cha arrives to lord it over the South for losing Park Hoon's mom at such a critical juncture. If they just allowed the North to handle things directly then this wouldn't have happened. Secretary Kim accuses the North of doing this but Comrade Cha scoffs at why they would do something like this. He then remembers Seung Hee telling him to wait and not to question what she does.
Comrade Cha finds Seung Hee coming out of the OR and informs her that Park Hoon's mom is missing and asks if she had anything to do with it? Other than PM Jang's side, only Comrade Cha and Seung Hee know about her existence here. Seung Hee has the perfect alibi that she was in surgery this whole time. Comrade Cha hopes that Seung Hee didn't do it as well, because if she did then neither she nor Park Hoon will end up well.
Dr. Eun walks out of surgery afterwards and chides Seung Hee for leaving in the middle of surgery and needing her to cover. Seung Hee apologizes and promises not to do it again.
Park Hoon can't get through to PM Jang so hops into a taxi wanting to go to the prime minister's residence. The taxi driver reveals that he was paid already to bring Park Hoon to a place. Hoon arrives at a park and finds Seung Hee waiting for him. She tells him that his mom is safe which immediately gets Hoon to grab her around the shoulders and shake her for not telling him that his mom was back in Korea. Seung Hee explains that she knew his mom was here but she didn't know where she was being stashed until recently.
Hoon screams at Seung Hee but she tries to explain that PM Jang has been keeping information from the North and never told them where he was keeping Hoon's mom because he didn't trust her. Hoon accuses her of meeting with PM Jang and being on that side but Seung Hee explains that PM Jang never trusted her and she needed to earn his trust. Only after seeing that she didn't have a surgery scar did he believe that she wasn't Song Jae Hee. But she had many surgeries to remove the scar completely just so she can convince everyone that she is just a woman who looks just like Song Jae Hee and is to be used to seduce Park Hoon and keep him in line.
Hoon glares at Seung Hee and asks if she never once though Hoon was suspicious of her? Seung Hee never did, never once did she suspect that Hoon wouldn't trust her. She believes wholeheartedly that even if her face changed he would be able to recognize her. She tells him that his mom is safe now and he just needs to be calm for now. Hoon refuses to be calm and wants to know where his mom is this instant. Seung Hee actually stands her ground and says no. She has her plan to keep him and his mom safe. She wants to protect them so will he please trust her and wait for her.
Hoon completely goes off the cliff here and refuses to trust Seung Hee. She won't tell him where his mom is and he doesn't know what she's thinking or planning. Why should he trust her? Oh right, so says the man who in episode 2 stopped Jae Hee's heart with one word that she needs to trust him. Good one, Park Hoon. What works for the goose doesn't apply to the gander, I see. Hoon sticks the dagger in for the death kill by saying that even now he doesn't know whether Seung Hee really is Jae Hee. YOU DICKHEAD! Seung Hee, sweetie, please walk away now and get on the first plane to somewhere really really far away. Seung Hee looks grief stricken and clenches her hand in a fist the way she used to do when Hoon would hug her. Ugh, now I want doubly to smack him upside the head.
Hoon doesn't want any of her plans and plans to go meet PM Jang right now and order him to release his mom otherwise he'll go to the cops and the newspapers. LOL forever and ever. You go right ahead and do that, Park Hoon. Ahahahaha, I can't even. Wow, he really did lose his brain in the last episode along with the Soo Hyun-suggested haircut. Seung Hee points out that PM Jang won't let Hoon get way with it. Hoon doesn't care and PM Jang can kill him if he wants. Seung Hee points out that it'll leave Hoon's mother suffering even more if he dies now. She's in so much guilt she's gone mad. Hoon claims that is why he HAS to see her, to tell her that he is sorry.
Seung Hee takes Hoon's hand and pleads with him to please trust her on this one. She wants to protect Hoon and his mother. She will protect them both. She promises him to trust her for a month and after that everything will be over. Hoon stares at her like she's such a disappointment to him and just walks away. Seung Hee cries because who the fuck wouldn't cry to know that all her suffering and sacrifice for a guy that professed undying love ends up with this lousy response when push comes to shove.
Chairman Oh sits at dinner and smirks about getting the evidence from PM Jang that contains wrongdoing by First Hospital. PM Jang explains that he picked the third hospital so the President nixed that. The president picked First Hospital and with this evidence that hospital will be eliminated. That only leaves Myung Woo Hospital as the remaining choice. Chairman Oh calls Dr. Moon and has him summon his reporter friends over.
The President sits with PM Jang watching news reports about First Hospital being investigated for corruption. The President sighs and agrees that it'll have to be Myung Woo Hospital then. Well that was easy.
PM Jang goes back to his office and asks for an update on locating Park Hoon's mom. He wonders if Comrade Cha did it but Secretary Kim suggests that it's most likely Han Seung Hee. He thinks she's the real Song Jae Hee despite the fact that PM Jang didn't see a surgery scar on her. Dr. Moon is giddy with glee that Myung Woo has been chosen for the surgery and asks what to do next? Chairman Oh wonders if Dr. Moon means to bring back Park Hoon?
Seung Hee finds Soo Hyun nervously headed out to visit Park Hoon. Soo Hyun claims to feel bad after her outburst yesterday and wants to bring him the leftover curry and apologize. Seung Hee hears "curry" and tells Soo Hyun to wait a moment. Even if Hoon likes curry he can't eat the same thing night and morning.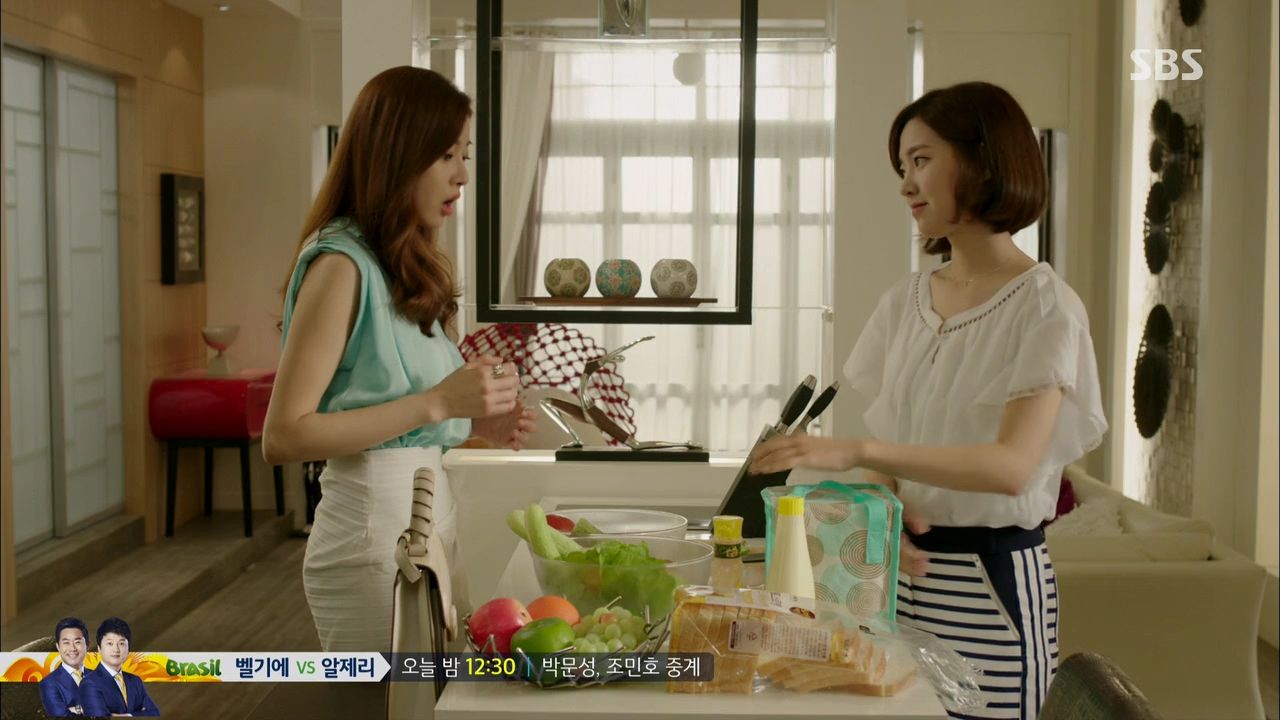 Soo Hyun stares in amazement as Seung Hee whips up a tasty sandwich lunchbox for Soo Hyun to bring to Hoon. She wonders if Seung Hee's second profession is as a chef. Soo Hyun heads out to take the Seung Hee made lunch to Hoon leaving Seung Hee sadly brooding in the kitchen.
Soo Hyun finds Hoon napping at the desk and places the lunchbox next to his head. She starts by asking for an apology for what he said last night. He doesn't think an apology is needed since what he said was true. Hoon cuts to the chase and asks if she really likes him? It looks like she's making any excuse to come see him. Soo Hyun sputters and claims she's just here to deliver a lunchbox that Seung Hee made since she felt sorry for Hoon, and that gave her a reason to come get an apology. Hoon confirms Seung Hee made the lunch. Hoon gives an apology to Soo Hyun and tells her not to let Jae Joon be confused and misunderstand anymore and she needs to stop coming by in the future.
Hoon picks up the lunchbox and shoves it back to Soo Hyun, refusing to accept it. Soo Hyun looks crestfallen and just stands there clutching the lunch. She then storms out and thinks back Hoon asking if she really likes him? She rips off all her rings and yells at how preposterous it is that she could like Hoon.
Hoon picks up the Seung Hee lunchbox and opens it to look sadly at the sandwiches. He hears another person come in and thinks it's Soo Hyun again and tells her to go home. It's Chang Yi who is thinking about whether to tell Hoon that his mom is at her place. Hoon asks Chang Yi about her mom which makes her nervous all this talk about moms.
A sick man staggers into the little clinic clutching his heart in pain. Hoon listen to his chest and suggests some medicine to help improve his restricted blood flow. The man explains that he went to a big hospital and they suggested he needed surgery but he doesn't have the money to pay for it. Hoon has the patient lie down and touches his heart to fully use his magic powers to confirm that the man needs surgery immediately and medicine won't help. The man leaves claiming he doesn't have money for surgery.
Dr. Moon arrives and asks Hoon to come back to Myung Woo Hospital but he's in no mood for more surgical battles. Dr. Moon tries to use money to bribe Hoon who sighs that he doesn't need it anymore. Hoon asks Dr. Moon to just let Dr. Han Jae Joon represent the hospital but Dr. Moon says Jae Joon can't make his dad's dying wish come true. Chang Yi carts the man from earlier back inside as he fainted outside the clinic. Dr. Moon recognizes him as a patient at Myung Woo who didn't have money for surgery. Dr. Moon waves the wads of money in front of Hoon who takes it to bring the man back to Myung Woo for surgery.
Hoon brings the patient back to Myung Woo and Dr. Yang recognizes him from earlier. Hoon yells at Dr. Yang for letting a patient in such dire need leave the hospital just because he has no money. Dr. Kim comes out to flirt with Chang Yi who shoos him away with a water bottle again. Hoon stabilizes the patient in the ER and tells Dr. Yang that he'll pay for this patient's surgery.
Hoon runs into Seung Hee in the hospital corridor and they stare at each other. Hoon sighs and asks her if all she needs from him is a month? Seung Hee nods and Hoon walks off clearly agreeing with her plan.
Jae Joon sits with Chairman Oh and Dr. Moon brings Park Hoon to join this meeting. Jae Joon is actually happy to see Hoon back and Chairman Oh notices that and is not happy. Soo Hyun hears from the nurses that Park Hoon is back and cheers up.
Chairman Oh decides that the battle score is currently 1:1 now and Park Hoon is fine with that. He admits that the last surgery was his loss and is willing to let the final battle determine the winner. Jae Joon doesn't want Hoon's sympathy but Hoon simply acknowledges that Jae Joon is a very good doctor. Hoon wants to operate on the male patient who needs heart surgery and wants the hospital to pay for it.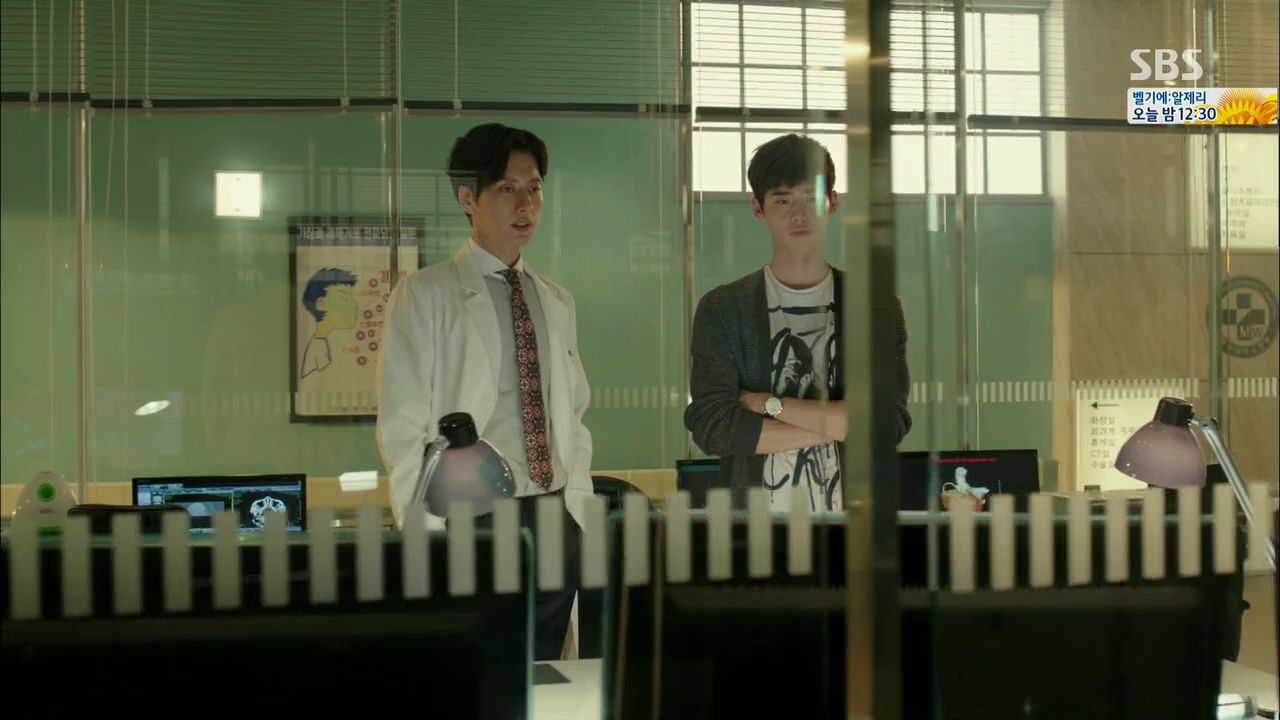 Hoon and Jae Joon review the files of the male patient and another female patient who needs heart surgery. They decide on the two patients as their final battle.
Jae Joon's patient needs a heart transplant while Hoon needs to place a Ventricular Assist Device in his patient. Chairman Oh won't allow this patient because he has a blood disorder and isn't a suitable candidate for either a VAD or a heart transplant. He warns Jae Joon to remain in line because he hasn't fully forgiven Jae Joon for his last disobedience. This time Dr. Moon helped him win the surgery for Myung Woo so is on his good side, which means Jae Joon's position as head of the department is precarious. Chairman Oh warns Jae Joon not to pal around with Park Hoon, Chairman Oh saw the way Jae Joon looked at him. He orders Jae Joon to do everything to win the final battle otherwise he will lose Myung Woo, he will lose his beloved Soo Hyun, he will lose everything!
Jae Joon sits with his friend who reports that twenty years ago Park Chul went to North Korea to operate on the leader there and afterwards stayed and got VIP treatment. Jae Joon sighs that he actually believed Park Chul when he claimed to want to testify for their lawsuit. The two men have a drink in yet another neon colored drink PPL.
Jae Joon goes to Park Chul's residence and remembers how his mom died and he was left all alone and orphaned. Adult Jae Joon is still so angry about it and clenches his fist, wondering if Park Hoon really is the son of that Park Chul?
Soo Hyun finds Hoon at the hospital and hands his white coat back to him. Hoon is surprised to see that it's the one he tossed and Soo Hyun congratulates him on coming back. He notices her odd expression but doesn't press her further. He shakes out the white coat and whiffs the garbage smell on it but Soo Hyun claims it doesn't smell bad. She puts it on Hoon and smiles. I suggest all future Soo Hyun scenes involving her either in surgery or doing rounds. Anything else and I just want to ship her off the drama for being totally useless.
The male patient wakes up and finds Hoon by his beside. Hoon assures him that the surgery is tomorrow and explains that he doens't need to worry about the fee for the surgery which is covered. He shows the patient the very expensive VAD that will be placed in his heart and will sustain him until a heart is available for a transplant. The patient is so overcome with gratitude and his family runs in all worried about him. He assures his family that he will be fine now.
Seung Hee goes to see Hoon who wants to know what her plan is that requires him not to be able to see his mom right away. He can't wait an hour much less a month to see her but Seung Hee refuses to budge. Hoon drags her to speak privately and wants her to tell him to truth now. Seung Hee begs him to trust her and just be a good doctor for now.
Hoon places his surgery hand on the ledge and takes a conveniently just sitting there big brick and threatens to smash his own surgical career unless Seung Hee tells him what her damn plan is! Seung Hee blurts out that her plan is to see the President of South Korea! Hoon drops the brick and wonders how she can see the President? Seung Hee explains that the surgery team for PM Jang's heart surgery is actually going to operate on the President so if she's part of the surgical team then she can see the President.
Seung Hee explains that the President being sick is a national secret to keep the populace from freaking out. The President also doesn't want the world to know he might die at any time because then no one will listen to him. So it was put out that PM Jang needed heart surgery when really it's the President with the heart problem. Hoon wonders why PM Jang needs Hoon and is using his mom as leverage? Seung Hee explains that PM Jang wants to use the secret heart surgery to kill the President and is holding Hoon's mom and Seung Hee as hostages so that Hoon will do whatever they ask.
Seung Hee teeters a little under the pressure of such a big conspiracy. She explains that if the President dies then PM Jang will become the next President. Hoon asks if Seung Hee was planning to go along with killing the President just like that? Seung Hee explains that PM Jang won't kill the President, he plans to keep the man in a coma so PM Jang can have acting powers of president for a long time. Seung Hee believed that she will have access to the comatose President and wake him up with her crack anesthesia skills.
Seung Hee hopes to wake the President and promises to save his life if he'll help them. Hoon calls Seung Hee an idiot for believing her plan will work. It's Seung Hee's only hope, at least this is one chance for survival. If it doesn't work then they are all dead anyways. Hoon wished Seung Hee would have told him her plan since he's the surgeon on the team. Seung Hee says it doesn't have to be Hoon, Jae Joon can also be the surgeon doing the surgery. She's decided to tell PM Jang to not pick Hoon otherwise she won't do as they ordered.
Hoon asks why the North picked Seung Hee since there are lots of good anesthesiologists up there? It's because Seung Hee loves Hoon and they used her love as a threat to kill him if she didn't do as they wanted. She doesn't want him involved anymore. He can lose this final battle if he wants and just be a good doctor. She wants him to stay the path of a good doctor and let her handle everything else. Seung Hee shakes Hoon's hand off and leaves while he broods.
Jae Joon takes Soo Hyun shopping for a new purse and she models it for him. Jae Joon points out that people are attracted to new things just like this purse. So Dr. Park is just like this new purse and hopefully she'll get over it soon otherwise Jae Joon won't be able to endure it much longer. Dude, I'm so with Jae Joon on this one. I don't know how long a boyfriend can deal with Soo Hyun's open pining for Park Hoon while doing nothing about it other than stringing Jae Joon along.
Soo Hyun goes home and stares at the stethoscope that Hoon gave her and the bag that Jae Joon bought and keeps looking torn. Oh cry me a river. If you like Hoon so much, then tell him and do something about it!
The patient is wheeled into the OR the next day with Park Hoon and Dr. Yang preparing to operate on him. Jae Joon's patient is also wheeled in for the other surgery.
Hoon sees Seung Hee outside the OR and apologizes for yesterday. Seung Hee asks him to remember what she said, from now on he doesn't need to worry about battles anymore. Hoon says that he suddenly wants to win this battle. No matter what OR, he doesn't want Seung Hee to have to go in alone ever. OH MY GOD! Has the real Park Hoon returned? Doth he speaketh sane words again? Hoon doesn't want her to worry because his success also means saving this patient's life. They smile at each other.
Chairman Oh sits with Dr. Moon and Sang Jin to discuss how to determine who wins? Chairman Oh says this isn't a time battle about who does it fastest and if both succeed in this difficult surgery and save their patients then he'll decide then how to determine the victor. Chairman Oh remembers bribing Dr. Yang to tank Park Hoon's surgery with an assistant professor position at the secondary hospital. He doesn't want Dr. Yang to tell Park Hoon about the patient's blood disorder and to sabotage the surgery midway.
Hoon is getting scrubbed in when Jae Joon walks up and says Hoon has a very incredible father who operated on the leader of North Korea. His life afterwards in the North must've been swell, right? That's why Hoon could have gotten into Pyongyang University and become a doctor. Hoon doesn't know what's gotten into Jae Joon who heads off to his OR. Soo Hyun arrives to scrub in and Hoon wishes her well. She doesn't answer and he wonders what's wrong with him today and everyone is being weird.
Everyone watching the live feed hears about the complication with Park Hoon's surgical patient who has a blood disorder so his blood can't clot. Dr. Yang claims his mistake in overlooking it. Everyone wants him to cancel the surgery now because the patient can bleed out. Hoon refuses because the patient is dead if he doesn't get the VAD. Dr. Moon is rushing to stop the surgery. Jae Joon hears that Hoon's patient has a blood disorder and he can't place the VAD inside. Dr. Eun says the battle is over before it's begun.
Dr. Yang wants Seung Hee not to put the patient under but Seung Hee says it's up to Hoon to decide whether to do the surgery. Hoon decides to switch the surgery now to a procedure called SAVER which is to cut out the impaired areas of the heart and then sew it back together. It's an even more difficult surgery than the first. Sang Jin hears his dad explain it and Chairman Oh is grinning in glee that Hoon is stuck with such a difficult surgery.
The President is watching on a live feed of the two surgeries about to take place. Dr. Moon arrives at the OR viewing room and orders Hoon to cancel the surgery but he refuses. Dr. Yang says that the family will not agree to this new surgery since it's even riskier. Hoon goes ahead with the surgery even though Dr. Yang says the family needs to consent first. Hoon says if the patient dies then consent doesn't even matter. Hoon stands by the patient to start the surgery and Dr. Yang reluctantly joins.
Hoon tells Seung Hee to put the patient under and then starts the surgery by slicing into the patient.
Thoughts of Mine:
When a supposedly huge conspiracy is finally revealed, the first thought is that it can't possibly be this preposterous. When it comes to Dr. Stranger, it can be this preposterous and I'm grateful for it because at least it's aiming high. How PM Jang is actually planning to take out the President and usurp the position is laughable. Can't he just wait for another election and run? I'm assuming he's well liked enough but obvious megalomaniacs can't leave anything up to chance. So he's throwing in his lot with North Korea, literally making the deal with the devil, to gain the highest position in the land. I wish Secretary Kim was some sort of double agent but he's looking more and more like PM Jang's straight up lackey, and his momentary assistance to save Hoon's life in Budapest was a throwaway scene rather than indicative of conflicted loyalties. The secret Presidential heart surgery plan is far-fetched enough to begin with, but how it's supposed to go down is even more crackpot in needing so many moving chess pieces in place. Now that we know what PM Jang was planning all along, his mind-changing in the earlier episodes between Han Jae Joon and Park Hoon becomes even more weird. Hasn't he locked down his players by now? Why the battle of the surgeons? Hasn't he been set on Park Hoon all along to the point of kidnapping his crazy mother all these years? Why even consider Han Jae Joon for a minute back there? Ahh drama, nothing about you makes sense. It also shouldn't matter which surgeon does the operation if all he needs is a skilled anesthesiologist to make sure the President stays comatose afterwards.
I really want to spend this entire discussion session ripping Park Hoon a new asshole. But I can't because it's really not his fault. It's the fault of the writing to throw in conflict and doubt between him and Seung Hee/Jae Hee for the sake of opening the door for Soo Hyun to remotely have a chance with Park Hoon. It feels so disrespectful to the audience to throw in Hoon's doubt of Seung Hee for the reasons he gave because he professed to trust her completely earlier. He can doubt Seung Hee at any time but I don't buy his reasoning that it's because she didn't want him to do the surgery or because she had his mother somewhere safe. He knows the big scary North Korea is behind her, the very government that (1) tried to execute him and his dad, (2) did in fact execute his dad, (3) locked in up in a scary torture medical facility for 5 years doing unethical medical experiments, (4) stuck Jae Hee in a labor prison with her dad for 5 years, and (5) had Hoon operate on Jae Hee and her dad. Hoon has experienced first hand the overwhelming scariness of the enemy controlling Seung Hee and he dares to act aggrieved like he doesn't know whether to trust her now? Give me a break.
Hoon needs to be consistent, either he's going to trust her unconditionally like he said earlier or he should have asked her to tell him everything the moment they reunited and gotten in on her plan. He chose the former and then reneged faster than scratching an itch. I feel so bad for Seung Hee, to have suffered so much to get to the point where she's reunited with Hoon, keeping him safe, AND managed to squirrel his mother away to safety, one can only imagine the ordeal she endured to be given this mission where she risks her neck every second of every day where she's the double agent playing a double agent. Park Hoon's so-called true love is weaksauce stacked up to Jae Hee's sacrificial endurance for him. Even more inexplicable is Hoon suddenly discovering his long lost affection for his mother that he has to see RIGHT NOW even though he's been back in South Korea for two years and never bothered to look her up. Seung Hee is trying to save his mom and all she gets for her effort is to be yelled at. She has no family left to lose but she knows he still has his mother left to keep safe and that is the reason for her refusing to just run away with Hoon. They probably won't get far but even worse is that his mother will be sacrificed in the end.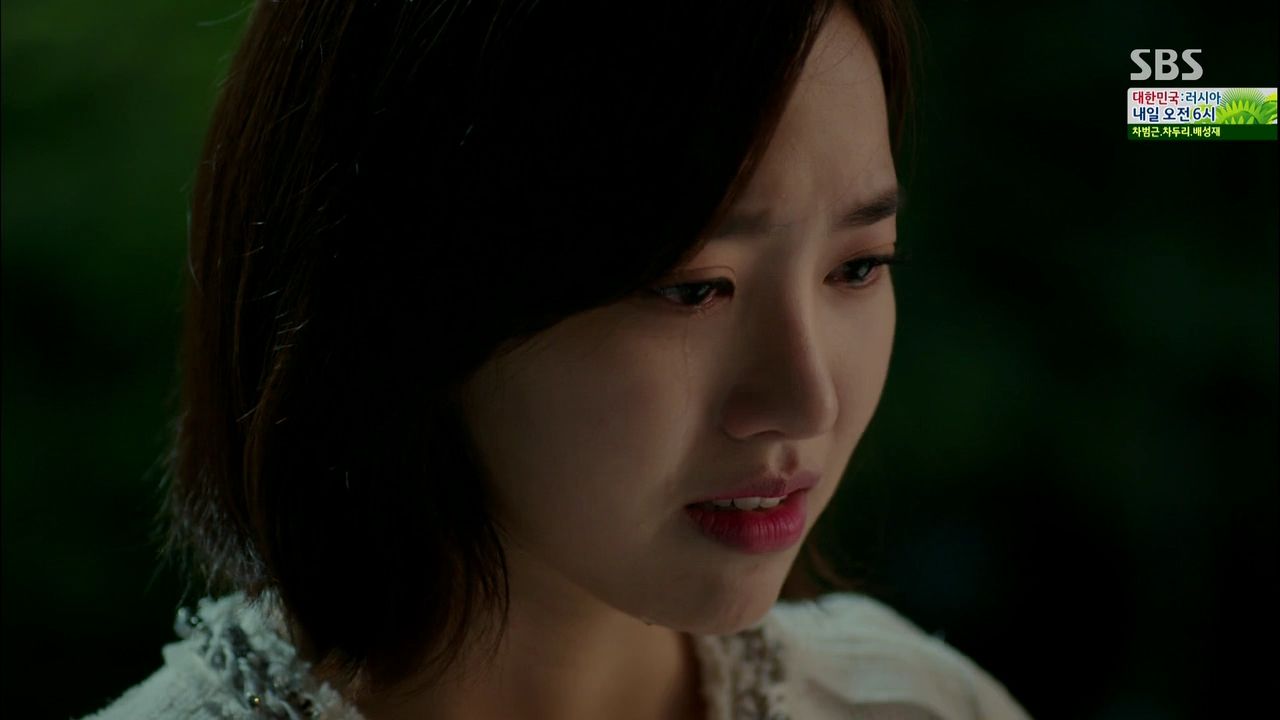 I appreciated the reveal of the big conspiracy but it's too little too late. I'm long past caring about what happens to the characters and whether the bad guys get their punishment and the good guys earn their happy endings. Hoon and Seung Hee/Jae Hee romance went from star-crossed and epic to Hoon nearly tossing it away at the first sign of trouble. The Hoon that so attracted Soo Hyun with his devotion to Jae Hee turns out to be sadly not the man who merited such admiration for his one true heart. Watching Hoon interact with Soo Hyun is awkward and uncomfortable in the last two episodes, with none of their easygoing friendship from earlier and only this sad sack female passive-aggressiveness on her part. Her character was once so delightful because she had her own life, now all she does is moon over Hoon in ways that everyone can see and is embarrassing to watch. Even Hoon tells her to stop it, and if I were Jae Joon I wouldn't have as much patient for her emotionally two-timing ways. She has every right to break up with Jae Joon and pick Hoon, what makes her attitude suck is because she doesn't do that.
Soo Hyun is less annoying than the second female leads who cling onto a man who doesn't love her back, but all that's left of her now is as backup in this story. She's clearly positioned so the screenwriter has the option to kill off Seung Hee/Jae Hee in the end and give Hoon an easy fall back option. If I were a fan of her character that would feel like such a cheap shot and I'd rather have her find a great guy who loves her wholeheartedly in the end, even if it's not Jae Joon, because it's clearly not Hoon. It's appalling that Hoon says he wishes Jae Hee could be more of a doctor like Soo Hyun, when it's totally the opposite. I don't see Soo Hyun being much of a doctor at all, while Jae Hee can't act like a doctor because she's being threatened by North Korea to do whatever it wants her to do. Jae Joon also takes a major step back in this episode once he gets the incorrect info that Park Chul was off living the kingly life in North Korea and tossed his father's lawsuit under the bridge. Now he's mad at Park Hoon (again), and like so many elements in this drama we're back to spinning in the same circles. The episode ends on yet another surgery cliffhanger moment which we know will be resolved swiftly with very little stakes. No one will die and Park Hoon will either win or lose the battle but still plow ahead in his role in this big Presidential conspiracy.
Click here to watch Dr. Stranger.