This will come as great news to So Ji Sub fans, whether long-standing or newer ones after his fantastic turn in The Master's Sun, thinking he is likely not doing any acting this year since all the remaining year end K-dramas have been cast. Surprising news dropped today that So Ji Sub has been in Jeju Island for the last two weeks filming an online drama. I knew he was there doing a CF so it looks like his team kept the online drama bit under wraps until now. Joining him is K-actress Kim Ji Won, one of the rising young acting talents that has shown a diverse acting range in the last year alone both in Heirs and Gapdong.
I like Kim Ji Won well enough as having the ability to act always gets a foot in the door with me, and think she's pretty darn adorable looking (like a cross between Kim Tae Hee and Jiyeon of T-ara). The online drama is called A Good Day and no word yet on premiere date or which online portal(s) it will be streamed on. I think acting is like all skills, needs to be used consistently to stay sharp, so I'm happy So Ji Sub did even this short online drama this year rather than letting the entire year slip by without an acting output.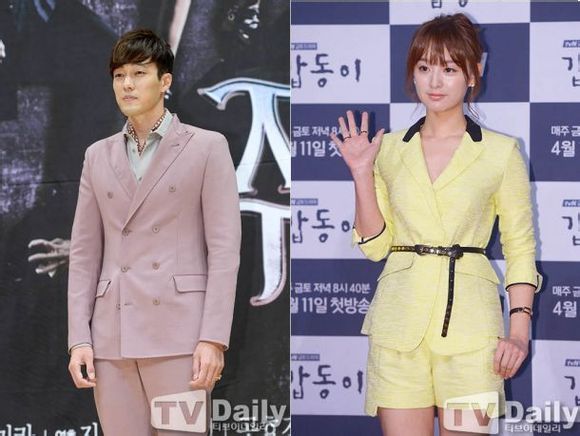 The online drama is described as the "the story that happens to a man on Jeju Island". It's so inane and vague I want to smash something in frustration – either say something substantive or nothing at all! With that said, I'm totally going to check this out when it drops. So Ji Sub romancing Kim Ji Won? Oh hells yeah! Jeju is such the hot spot for CFs and online dramas and anything romantic set in a picturesque touristy backdrop.