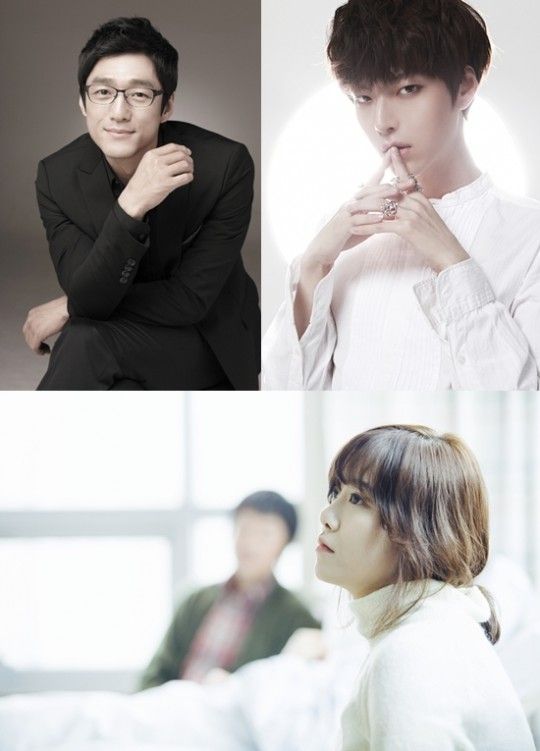 While all the attention is currently on the still casting MBC drama Kill Me Heal Me, over at KBS the final shakedown of the main leads for vampire medical drama Blood is nothing short of inexplicable. The rumored casting of newbie actor-model Ahn Jae Hyun has been confirmed as the male lead vampire doctor and Ji Jin Hee remains onboard as the antagonist other vampire dude. Why he doesn't jump ship now is beside me and speaks to his professionalism.
Rounding out the inevitable love triangle trio is none other than Gu Hye Sun, who I confess to never once crossing my mind for this drama casting. Goes to show KBS likes to think outside the box, or think while on psychedelic shrooms, in the last week when scrambling to lock down the leads after Yoo Yoon Seok and Jung Il Woo both passed (and likely ran away very very fast). It will be Gu Hye Sun's first KBS drama in five years since Boys Before Flowers, and will reunite her with her Take Care of Us Captain costar Ji Jin Hee.
I'm not as allergic to Gu Hye Sun as I was right after her BoF years. She was actually watchable in this year's weekend drama Angel Eyes, but ultimately she still lacks the connection with the viewer that I want from a leading lady. I have nothing good to say about Ahn Jae Hyun vaulting to a prime time male lead at this stage in his career, it's neither a measured optimistic choice (since his earlier performances have been serviceable at best) nor one that would lead me to check out Blood to see how he fares since he's basically as charismatic as pretty wallpaper.
It's doubly insulting and wrong to have Ji Jin Hee, an established veteran and the male lead in the most watched K-drama of all time in Dae Jang Geum, play second fiddle to Ahn Jae Hyun. I can't even, yo. Maybe it'll all make sense if Blood is about the villain sucking the so-called hero dry in the end. Blood comes from the production team behind Good Doctor, a drama I skipped but has a sizable fan base and did quite well in domestic ratings. Blood is scheduled to air in February on Mon-Tues following Healer with Ji Chang Wook, Yoo Ji Tae, and Park Min Young.