This is most excellent casting news, especially on the suitability factor alone to the role in question. Park Hae Jin will be making his drama land return in 2015 with the webtoon adaptation of Cheese in the Trap. This casting isn't a surprise since his name has been attached to this project since the beginning, but he was also courted for other dramas including the now filming Scholar Who Walks the Night. I can see him as a Joseon vampire but not as perfectly cast having Lee Jun Ki do it.
I like the way the casting shook out since Park Hae Jin looks ridiculously identical to the webtoon male lead. Looking identical to the drawn version isn't a prerequisite to doing an adaptation but certainly doesn't hurt. Even better is Park Hae Jin can act and is long overdue for a straight up romance drama. His recent works include the dark Bad Guys and the crazy Dr. Stranger, neither of which play up his swoony leading man side. Hopefully the wait for his return with Cheese in the Trap will be worth it, starting with the production getting him a worthy leading lady. I'm starting to get casting excitement again with the possibilities.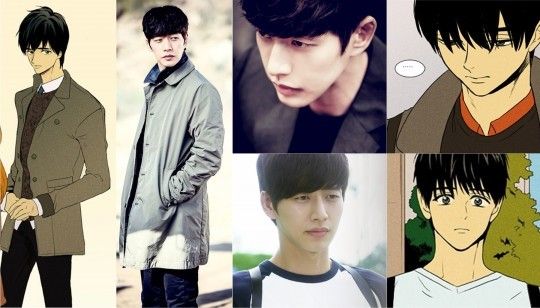 Cheese in the Trap is a college-era story, which is a bit of a stretch for over-30 Park Hae Jin to go back school, involving a coming-of-age story with the requisite love triangle. Park Hae Jin's male lead is described as picture perfect, nice guy from a rich family, except underneath his seemingly perfect exterior is somewhat darker depths. The drama currently doesn't have a network or time slot yet but the production plans to go forward with finalizing the casting soon.