Today's lesson comes courtesy of K-tabloid Dispatch – don't piss it off otherwise it'll act like a spurned mistress. After Dispatch rattled the mid-week hump with a breaking story about Pinocchio costars Park Shin Hye and Lee Jong Seok secretly dating for the last four months, the two stars in question swiftly denied the report through their agencies and united on the same explanation of being "just good friends who hang out." I suppose that's acceptable a lame excuse as any, and really no need to keep pushing them to admit if they really don't want to for whatever reason.
But Dispatch clearly felt its investigative integrity and prowess was being called into question by the denials so hours later followed up the first article with a bitchy and snippy second article, this time with all the picture proof. Basically Dispatch claims its reporters followed the two on secret dates for months so how dare they deny it, not to mention Park Shin Hye and Lee Jong Seok have been openly wearing a couples bracelet recently (see above). The pictures really are as hard to deny as the ones that outed Lee Min Ho–Suzy, Won Bin–Lee Na Young, and Rain–Kim Tae Hee, basically secret meetings in parking garages to get into the same car and whatnot. Dispatch ended the second article with a snide wish for "the friendship to last forever." LOLOLOL.

Dispatch first flashes pictures of Park Shin Hye hanging out with her platonic guy friends, in this case Lee Hong Ki and his buddies – she openly drives her car to hang out with free hugs aplenty. Then Dispatch releases the dam on Park Shin Hye's surreptitious rendezvous with Lee Jong Seok, switching cars in a parking garage and plenty of over-the-shoulder checking for eyeballs. So let the lesson be learned, if Dispatch outs you and it has picture proof, fess up rather than incur the wrath.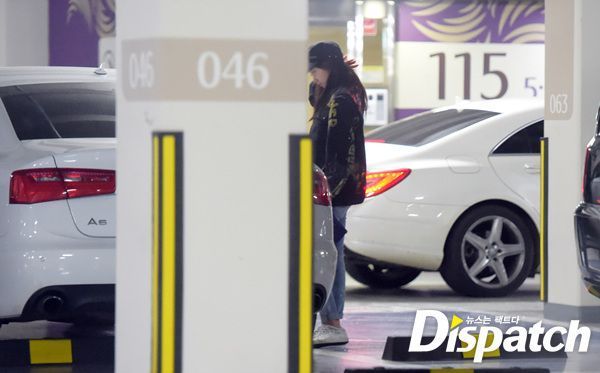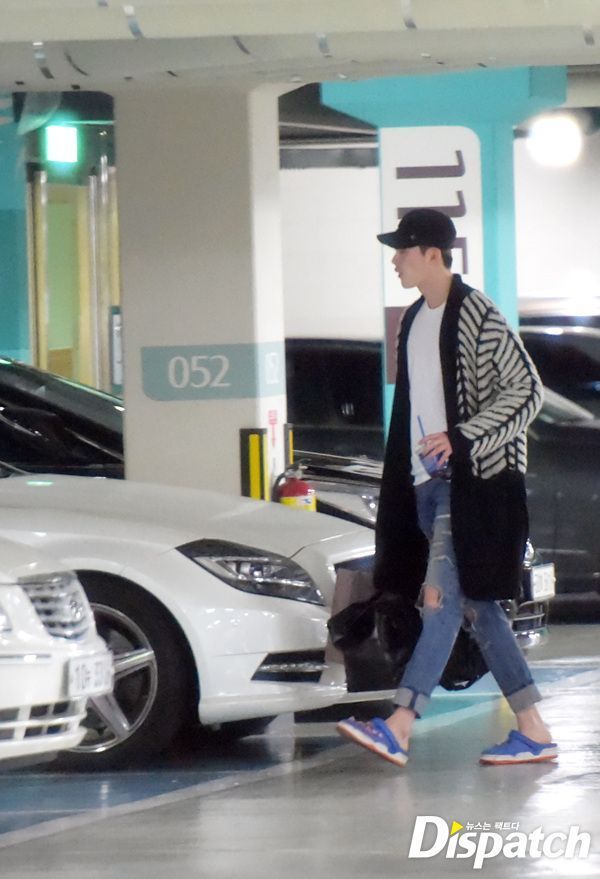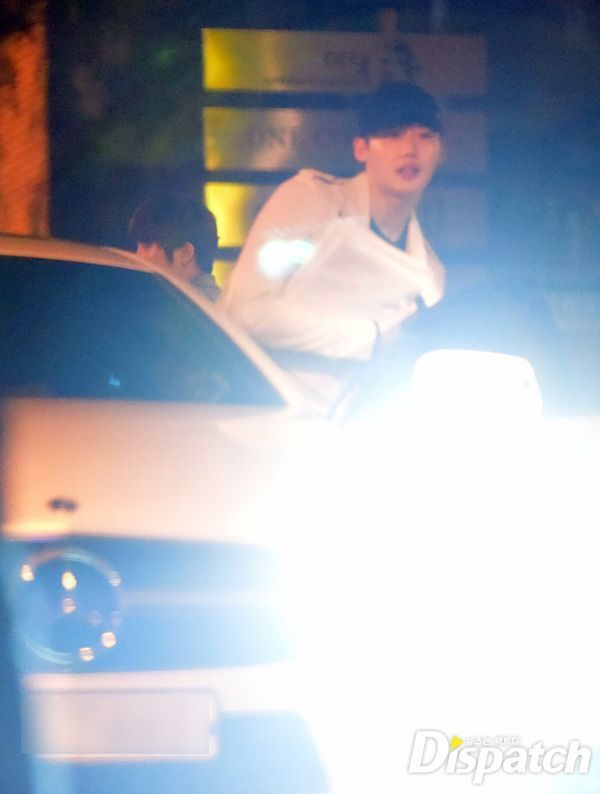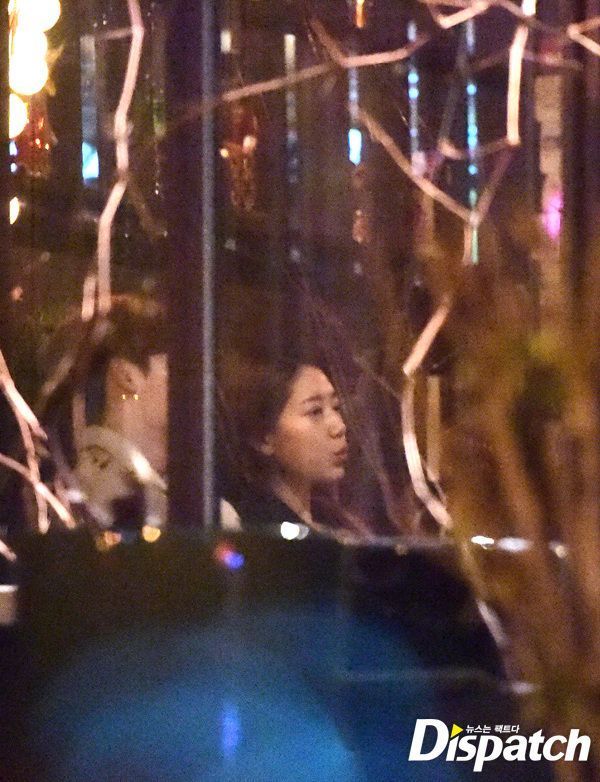 I'm actually struck by a few other asides after looking at the pictures – (1) Lee Jong Seok needs to burn his Crocs and get smacked upside the head for wearing such footwear monstrosity especially on a date with his honey, (2) both Lee Jong Seok and Park Shin Hye look as good au natural and dressed down as they do in full drama form, and (3) damn, those two drive pricey wheels, with Park Shin Hye in a white Audi while Lee Jong Seok drives both a top of the line white Mercedes sedan and a black Porsche sports car. Have fun dating, cuties!