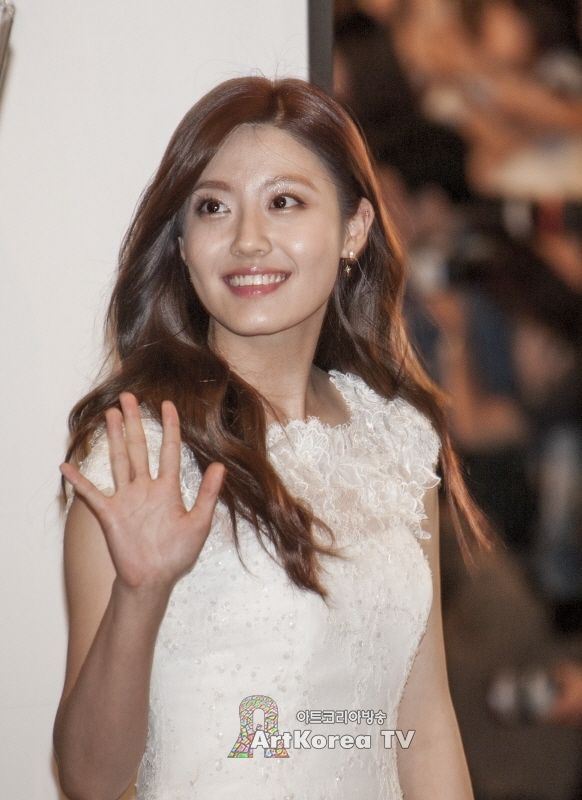 With all the talk over the current crop of child actors, which I'll place at anyone 16 and younger, former child actor Nam Ji Hyun has officially left that station behind as she fully navigates the landscape of adult roles. She's such an exquisite and versatile actress, from her boisterous plucky childhood roles as younger versions of famous sageuk leading ladies such as in Queen Seondeok to playing teens that oftentimes outshine the same role adult actresses, I'm so happy to see her transition to standalone roles and performances.
One of the biggest K-drama hits last year was the highly rated What's With My Family, which had a sprawling cast including Nam Ji Hyun paired up with Park Hyung Sik as the maknae coupling. They were supremely adorable together and the pairing elevated both to new levels of popularity.  While Park Hyung Sik is currently starring in High Society, Nam Ji Hyun's next role will be challenging herself rather than going the popular route – she's joining Cha Seung Won and Yoo Joon Sang in the upcoming sageuk movie Gosangja: The Great Map of the East. A sageuk movie role and with two exceptionally intense movie leading men? Excellent choice, my girl.
Gosangja will start filming shortly after Cha Seung Won wraps his part in currently airing MBC sageuk Splendid Politics (Hwajung). The movie chronicles the life of real life Joseon-era cartographer Kim Jung Ho, nickname Gosangja meaning ancient son of the mountains, a man who made it his life mission to walk every inch of Joseon in order to produce the most comprehensive map of the nation. His epic task is opposed by the ruling power at that time led by Heungseon Daewongun, father of King Gojong and de facto ruler when the King was still a young boy at that time. Yoo Joon Sang will play Heungseon Daewongun, who fears a detailed map of Joseon will provide too much information to enemies. Nam Ji Hyun will be playing Cha Seung Won's daughter in the movie. If done right this movie totally has award bait written all over it, so thankfully the cast is heavy with genuine acting talent.