If this is a cat and mouse game it's not clear who is the cat and who is the mouse, and if the end game is love healing all or emotional devastation raining down. Kim Soo Hyun and Seo Ye Ji drop so much chemistry and intensity in the second episode of It's Okay to Not be Okay their scenes together are fairly thrumming with tension, and if the rest of the drama weren't so well filmed by the PD it could easily get swept up into the maelstrom of the messed up potential OTP. The promising 6% ratings of the first episode dropped to 4.7% in the second episode, and this is one disconnect I don't quite get because this drama is really good all around: acting, writing, and directing.
This has happened before, Encounter (Boyfriend) stayed in the average 8% ratings range and I always thought it was way better than those ratings indicated, but if there is anything problematic about It's Okay it probably is the subject matter. Mental illness and mental conditions are not an easy watch though this drama does a great job of balancing the light (entertainment) with the dark (seriousness) of the subject matter. As far as my faves post military return dramas go, It's Okay will have to turn into a raging hot mess in future episodes to even come close to the epic fails of other top male actors: Gong Yoo returned with Big, Hyun Bin returned with Hyde, Jekyll, Me, and Lee Min Ho of course just came back with The King: Eternal Monarch.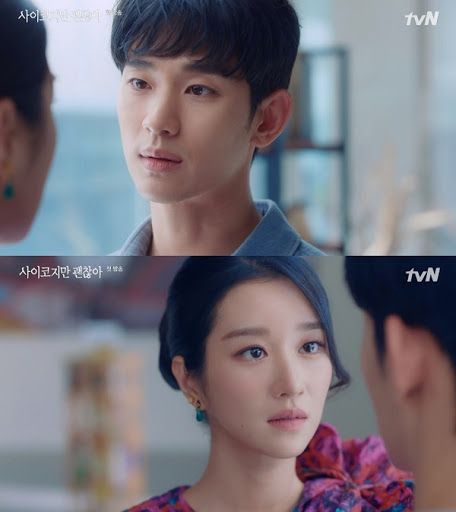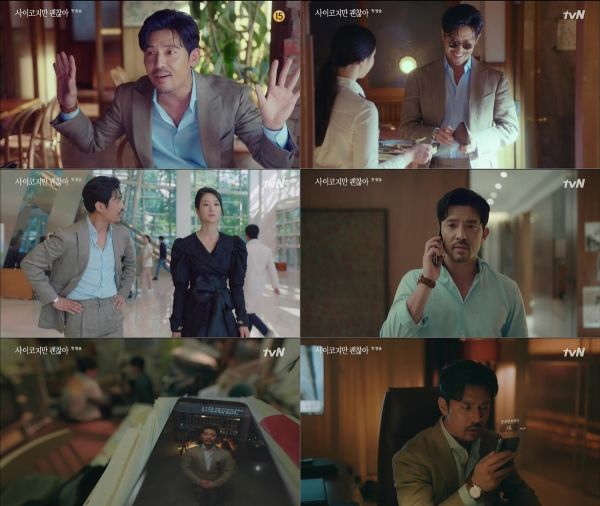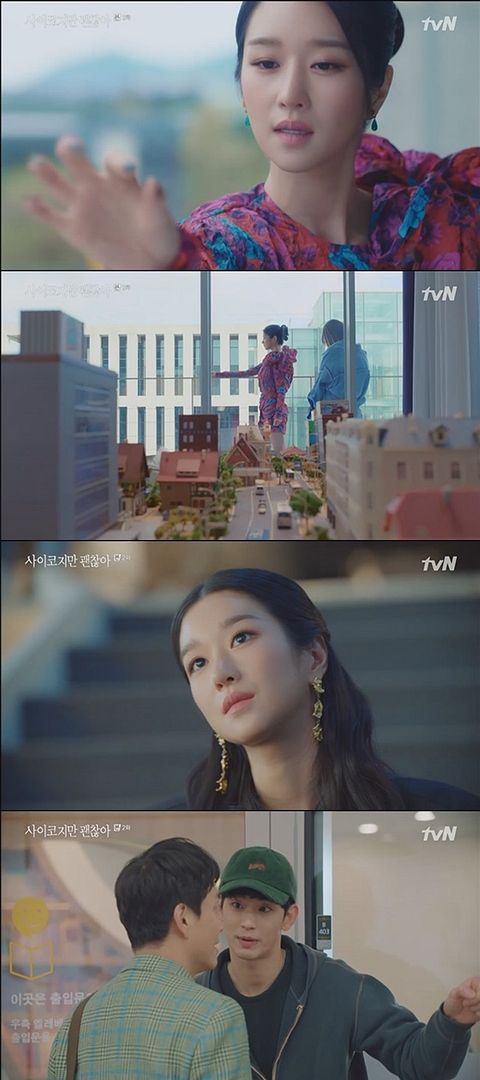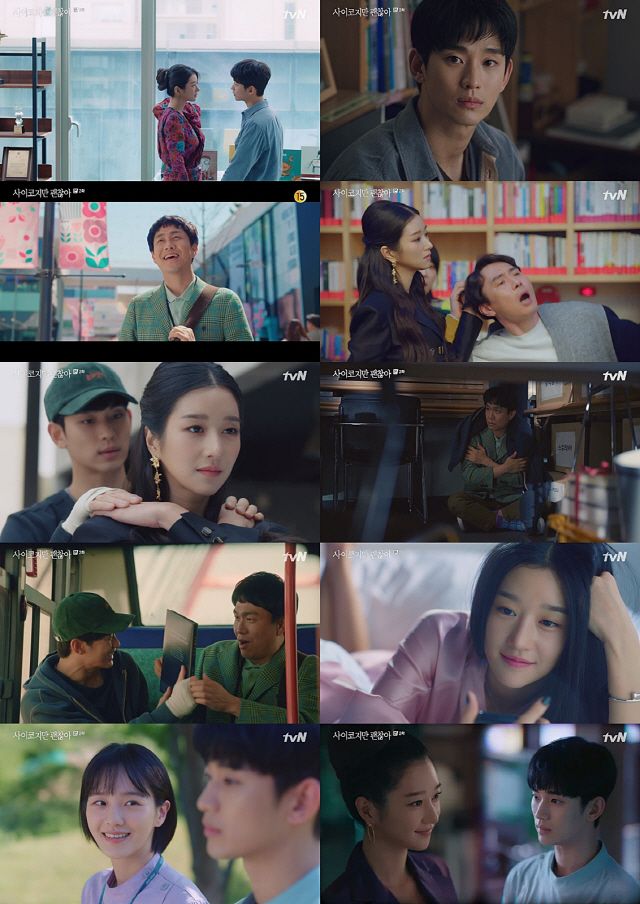 The closest comparison to It's Okay to Not be Okay is that it's a cross between Hotel Del Luna and It's Okay, It's Love. That's explain why I love it so much immediately since I loved both those dramas but It's Okay has showcases a new character for me with Kim Soo Hyun's repertoire of roles. Kang Tae is nothing like he's done before and I love it, the strength with the solitude and the immense love and care he has in taking care of his hyung. It's not obligation, he has such wisdom in knowing what his hyung means to him, as all that is good in his life even if it requires much sacrifice on his part. Like I said, Kang Tae is the heart of this drama and it's good that someone as strong of an actor as Kim Soo Hyun picked this role because it's not as shiny and interesting as Seo Ye Ji swanning around being a psychopath and doing everything off kilter and "dramatic" if you will. What made the OTP not work for me in Hotel Del Luna is rectified here because Kim Soo Hyun looks/feels/acts older and more mature than Seo Ye Ji so I can believe he can get the upper hand and "rescue" her if you will. In Hotel I could never get the same emotional connection with Yeo Jin Gu across from IU whereas I shipped her so hard with her second male lead Lee Do Hyun. But I still loved Hotel for all the side stories and for IU's own personal journey. Here I'm onboard for Kang Tae's journey wherever that may take him, and I'm not worried for him in the least opposite Moon Young. He's not scared of her in the least, he's just wondering why he needs to even waste more time on her.