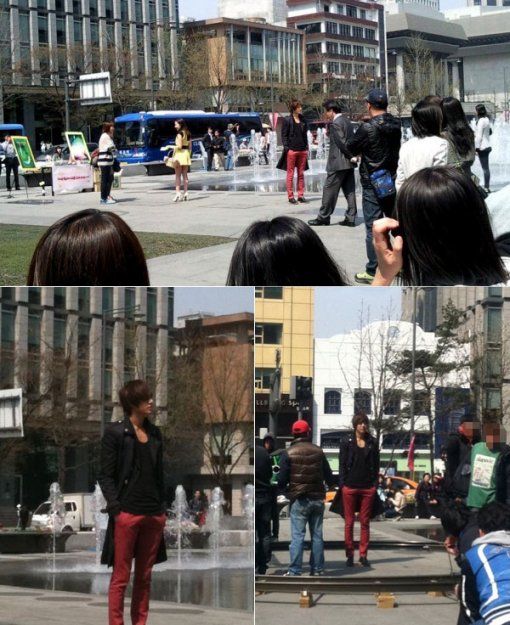 City Hunter is probably the last of all the May dramas to premiere, but it started filming over a month ago since it's had an overseas shoot in Thailand, and likely will incorporate action sequences into the drama which would require to drama to have more episodes in the can before its premiere to be on the safe side.
The first stills are only starting to trickle out, and the newspapers caught Lee Min Ho and Park Min Young filming in Seoul earlier this week. Like who can possibly miss Lee Min Ho when he's wearing tight red pants! And Park Min Young looks like a cross between an Easter bunny and a debutante, she's so yellow. But at least she didn't cut her hair and join the short-hair brigade. We also get a first look at prosecutor Lee Joon Hyuk, who's looking mighty fine, albeit in an uptight way.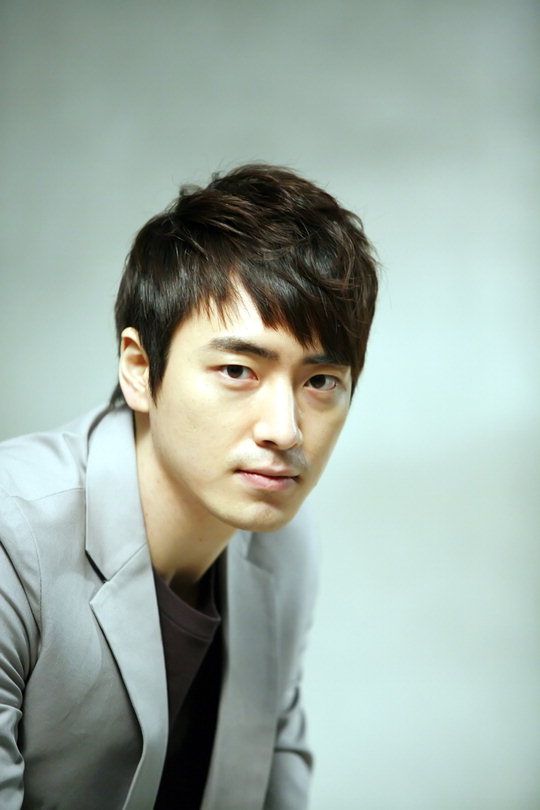 I can't say I have any expectations about this drama, since I really have no clue what it's about. Oh, I know what it's purported to be about – based on the manga City Hunter – except the early character synopsis I read bore zero resemblance to the construct of the original story. With that said, I'll keep my mind open until I see the end product.
[Credit: all pictures from Baidu City Hunter bar]