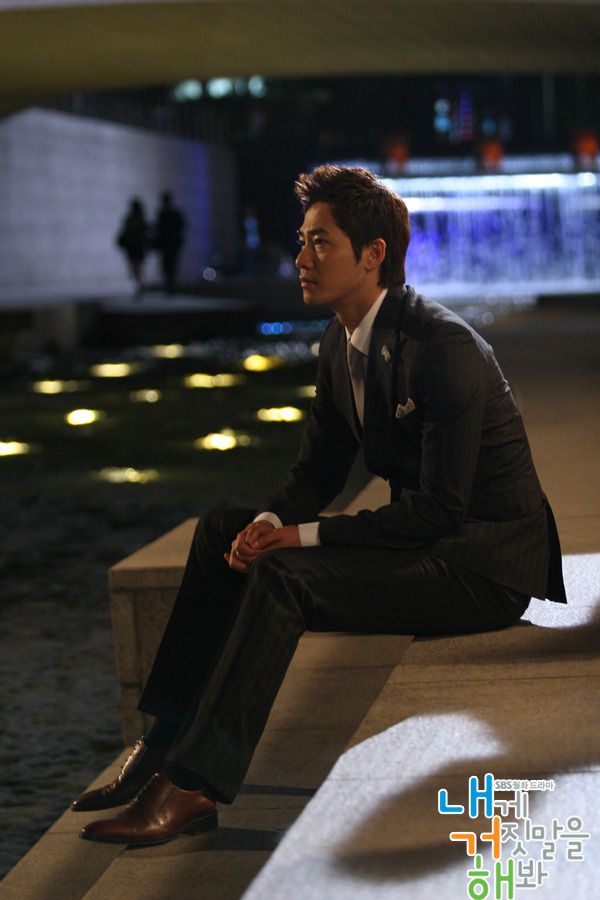 If Kang Ji Hwan and Yoon Eun Hye don't want me to blow a fuse in my shippy brain, they need to stop looking at each other the way they look at each other in BTS photos and videos of Lie to Me. It's not good for my mental health, and I've pretty much lost all ability to discern the difference between acting and real life attraction between these two. Bringing y'all spoiler pictures from next week's episodes, an interview with Ji Hwan, and a new SBS released BTS video.

Apparently the Cola Kiss was supposed to involve Ki Joon drinking coke and then feeding it to Ah Jung. A liquid version of the candy kiss between Lee Byung Hyun and Kim Tae Hee in IRIS, if you will. But our adorable Ji Hwan and Eun Hye couldn't stop being embarrassed and giggling so it couldn't get filmed. I think that kiss would have stopped my breathing if I watched it.
Also, in the last two pictures, Eun Hye is talking to the camera and Ji Hwan just looks at her with a look that screams "I adore you, you know that, right?" Anyways, watch the interview below for some new BTS moments from the Cola Kiss, plus Ji Hwan's other thoughts about filming the drama.
Late Night TV Coverage of Lie to Me:
http://www.youtube.com/watch?v=Od3vDdT8ua8
So the production is currently on Jeju Island filming on location for a trip that takes place involving all four lead characters. Some Chinese tourists snapped pictures and posted it on Weibo. God Ji Hwan looks insanely hot in casual wear and just strolling around in real life. I would totally have tried to paw him if I saw him on Jeju.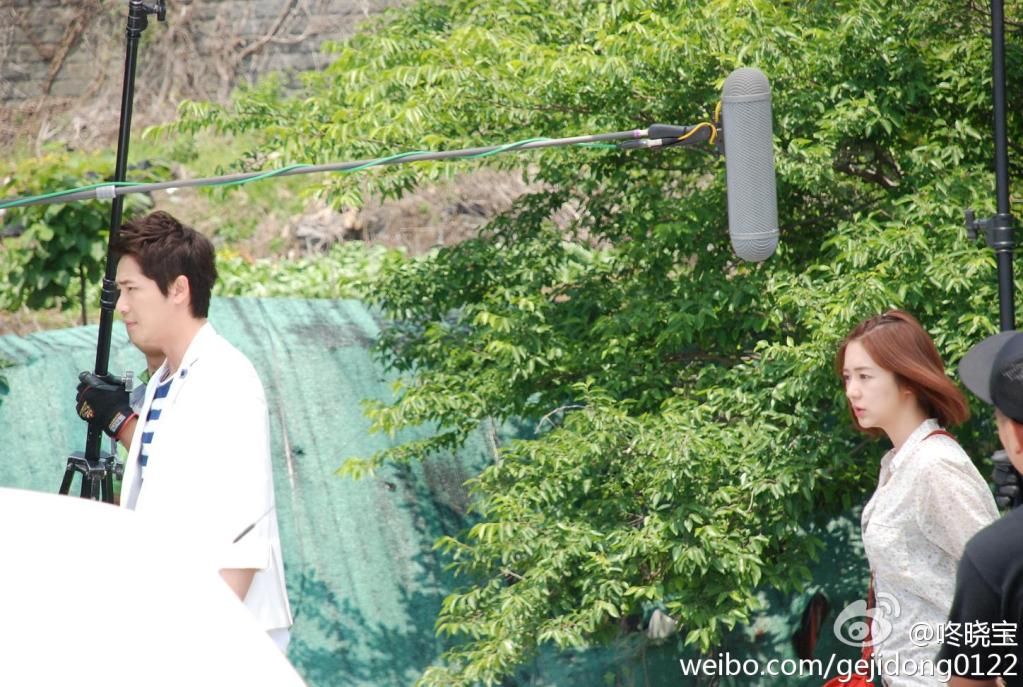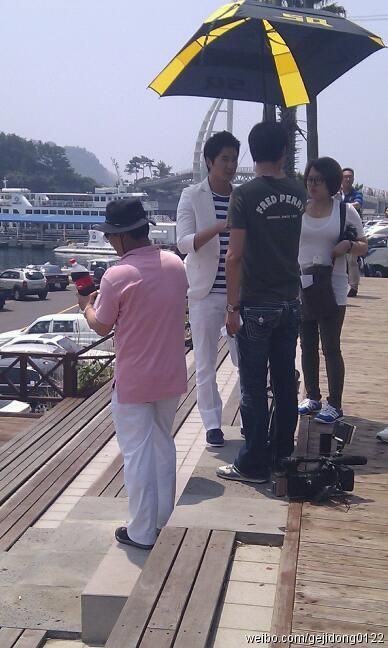 I almost died laughing when Baiduers saw the picture above and went batshit excited because a random staffer was holding a bottle of coke. Everyone was like "omo omo, is another Cola Kiss on the way?" It's like our brains longer accept the premise that a bottle of coke may be just for quenching thirst and nothing more.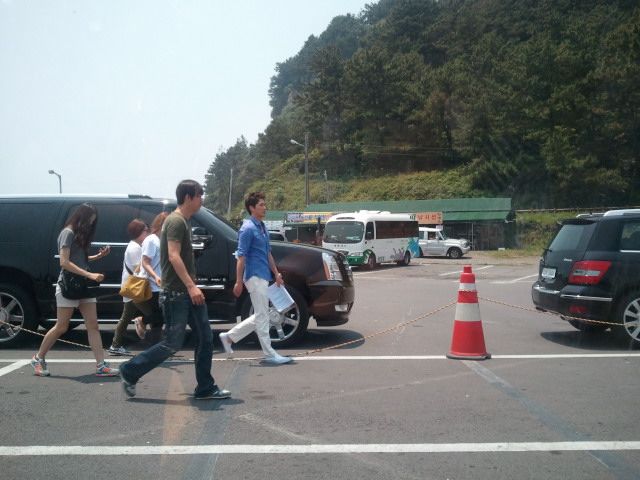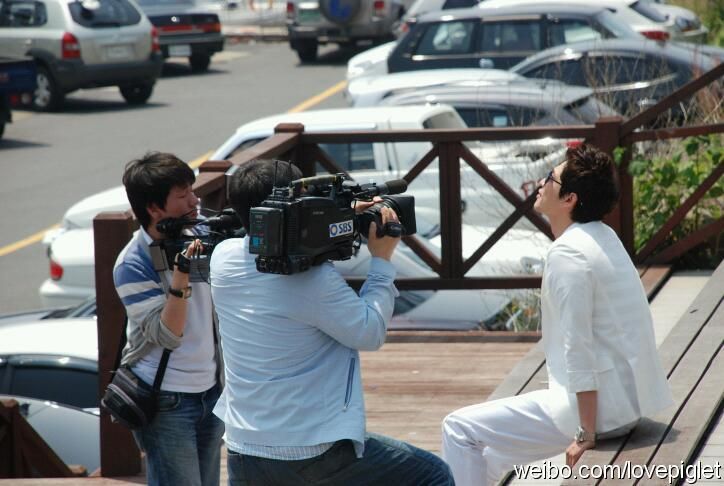 Lastly, SBS released the BTS video for the almost getting hit by a car drunk scene in episode 5.
BTS of the drunk car scene in episode 5:
http://www.youtube.com/watch?v=q_5f_kZp_6c
I think it's so adorable that Ji Hwan says "wuri Eun Hye" (our Eun Hye) when discussing her. And she in turn helps put fake puke on his suit. And that he's so tall he needs to affect a wide stance when they shoot face-to-face scenes together so that he's shorter.
[Credit: all spoilers pictures as marked via Baidu Lie to Me bar]