The upcoming MBC Wed-Thurs drama Can't Lose is something I've been keeping my eyes on, ever since it was announced that Yoon Sang Hyun was playing the lead opposite Choi Ji Woo. I'm fine with the latter in the right roles, but the former is someone I absolutely adore. Ever since his breakout performance in Queen of Housewives (still swooning over Tae Bong I am), I've loved the guy, even in My Fair Lady and Secret Garden when neither drama floated my boat.
I think this pairing is absolutely unexpected but totally intriguing to me. I'm not sure any pairing with Choi Ji Woo can top the insane chemistry she had with Yoo Ji Tae in A Star's Lover, but I think the sparks will fly between her and Yoon Sang Hyun playing a married lawyer couple in the process of getting a divorce. The first stills from the drama are out, and I just felt my interest go from curious to woah-baby-come-to-mama-drama.
All I'm going to say is that if the chemistry between Yoon Sang Hyun and Choi Ji Woo is off-the-charts, much like it was between Kim Jung Eun and Kim Seung Soo's divorcing couple in I Am Legend, then the drama simply has to let the divorcing couple work through their issues. I can't handle another IAL level disappointment.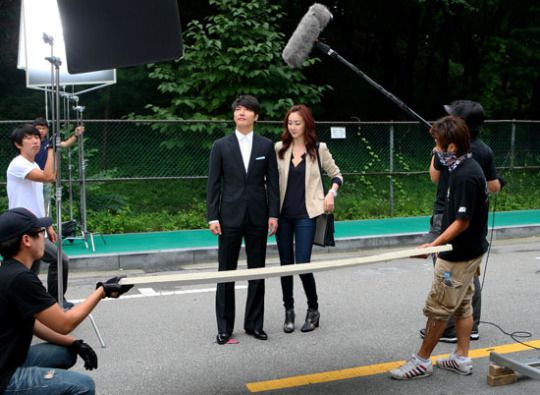 Based simply on these first stills, I'd place my bet on the Yoon Sang Hyun-Choi Ji Woo pairing to be a giant win. Can't Lose may just live up to it's name. Because otherwise it'd be a horrible pun just waiting for the media and bloggers to dig into it. Can't Lose will follow Heartstrings and premiere at the end of August.
[Credit: all pictures from Baidu Can't Lose bar]