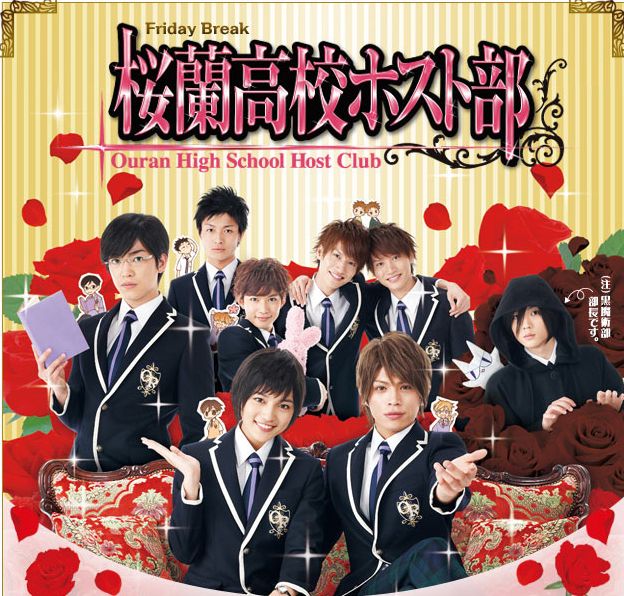 J-doramas have officially gone off the cross-dressing end this Summer, with not one, not two, but THREE girl-crossing-dressing-with-a-bunch-of-guys dramas out at the exact same time. And two are remakes to boot. Where's the originality Japan? I checked out all three purely out of curiosity, discovering that while two made me run away screaming, one was an insane and infectiously adorable little drama. I never would have imagined that I would be smitten by the live action version of Ouran High School Host Club.
For the record, my verdict on the other two cross-dressing dramas are thus – HanaKimi 2011 is completely unnecessary and a giant waste of everyone's time, and Ikemen desu Ne (the You're Beautiful remake) lacks what made the original so charming and addicting (namely Jang Geun Seok and any actor playing an A.N.Gell member that can actually act or have charisma onscreen). But Ouran? Perfectly cast and adroitly presented. Try watching it and not gape at its ridiculousness all the while smiling with a giant lopsided grin on your face.
Ouran is the live-action adapation of the manga, and later anime, of the same name. It's an understatement to say that Japanese shoujo mangas have a weird fixation on cross-dressing girls involved in implausible situations, and I've actually been shying away from these mangas as I've gotten older. It's really not my cup of tea anymore. So I haven't read Ouran nor watched the anime, but I know plenty of folks who love it to pieces. I checked out the drama on a whim, mainly to see if I'd hit the trifecta of suck with respect to all three cross-dressing J-doramas this Summer, only to be charmed by Ouran's brand of manga-insanity mixed with quirky characters and an implausible premise.
Scholarship student Fujioka Haruhi attends prestigious Ouran Academy where the richest of the rich students all go. She dresses like a boy simply because it's convenient, with no intention of cross-dressing or concealing her gender. One day, as she's looking for a quiet place to study, she stumbles upon the Ouran High School Host Club, which is exactly what it's name implies. Consisting of 6 rich and handsome young men, the club caters to the girl students of the Academy as a place to entertain and be entertained. In a very chaste way, of course.
Haruhi accidently breaks an expensive vase and finds herself forced to be a host to pay back the cost of the vase. The boys quickly discover she's a girl, but adore her to pieces so elect to keep her gender a secret so she can continue to hang out with them. Led by Suou Tamaki, the host club is populated by what might be realistically described as a bunch of freaks (Tamaki being a complete drama queen and utter tool at times), but really all the characters have such an underlying layer of sweet charm. Two episodes in, I'm completely enjoying this crazy little assembly of kids and their oddball interactions.
Harui is perfectly played by Kawaguchi Haruna, in that she's totally no-nonsense yet rolls with the punches. She reminds me so much of Horikita Maki's turn as a cross-dressing girl in the original HanaKimi, in that she's so insanely cute that no one can possibly mistake her for a boy. But in Ouran, Haruhi never tries to be a boy, she just happens to get mistaken for one and roped into being a host, and from there she just performs her hosting duties matter-of-factly.
Yamamoto Yusuke is stealing the show as Tamaki, he of the oh-so-dramatic declarations and the man with a rubber face. Haruhi and Tamaki are of course the OTP, and their interactions are so cute, with Tamaki harboring a crush on Haruhi the moment he discovers she's a girl, and Haruhi simply wanting to get her hosting duties done with and her debt paid. But I'm sure she'll discover the boys of the hosting club are all much deeper than they initial appear, and of course will likely become wonderfully supportive classmates as the story goes on.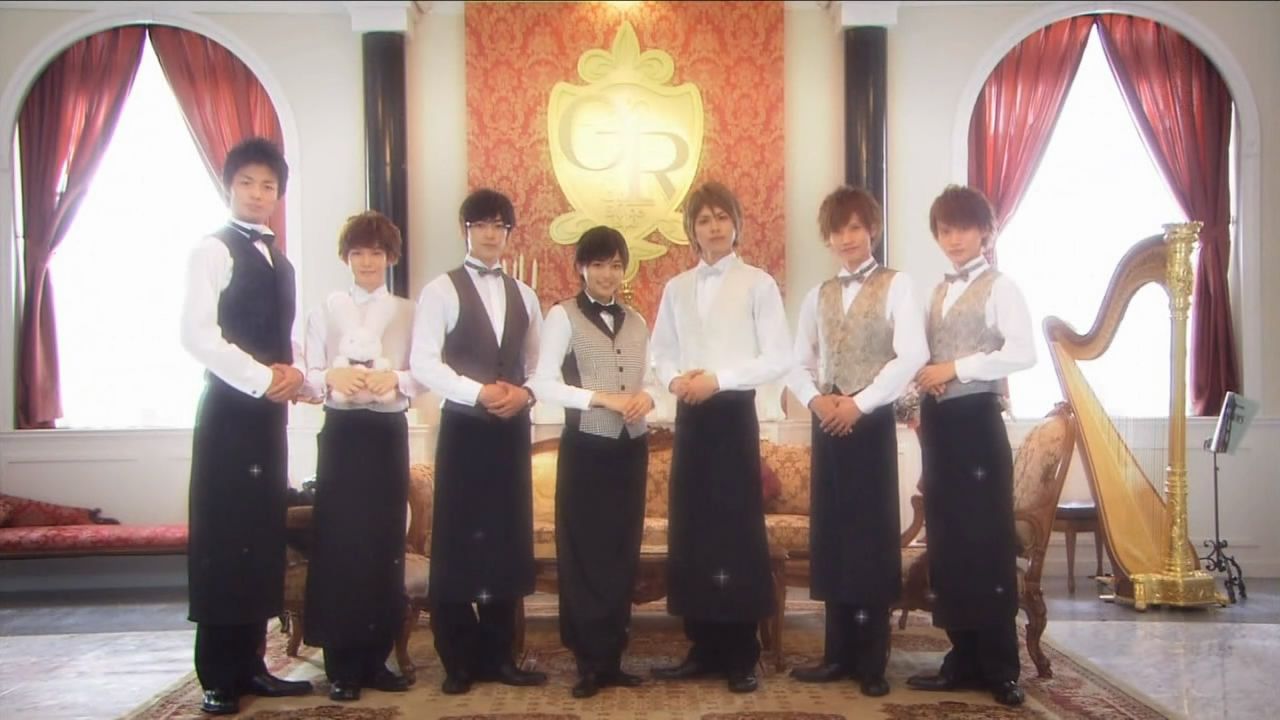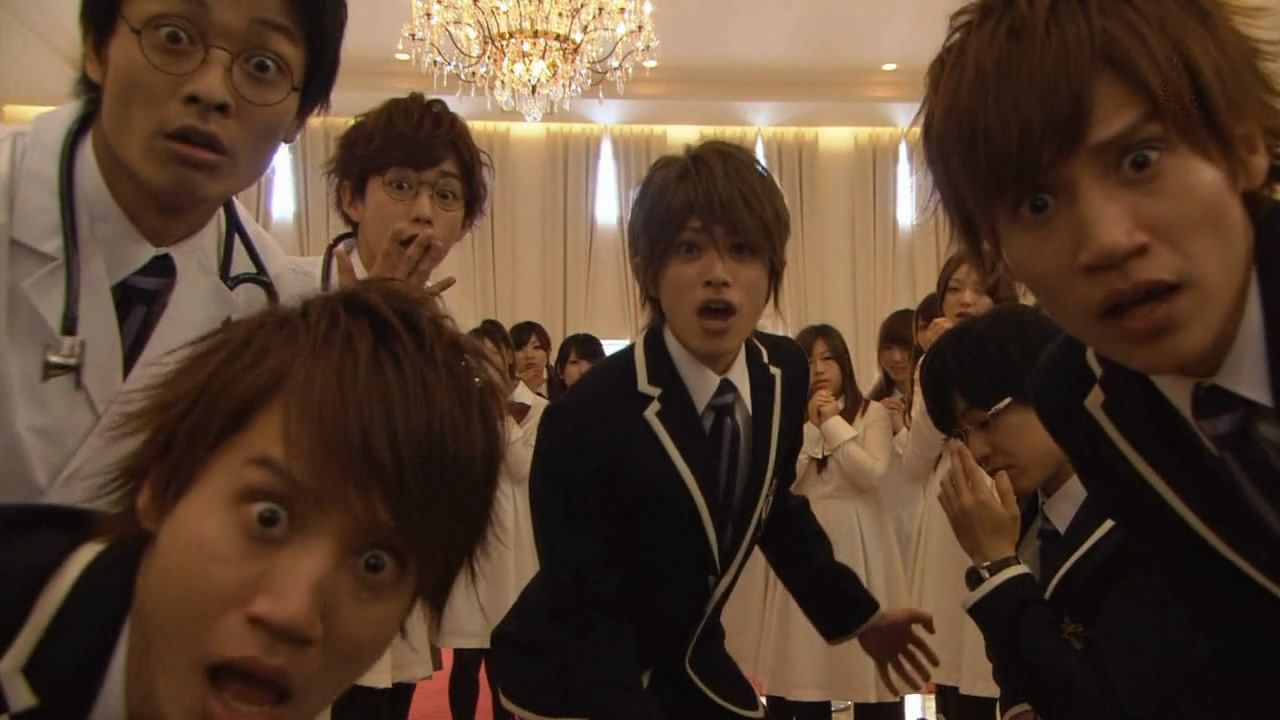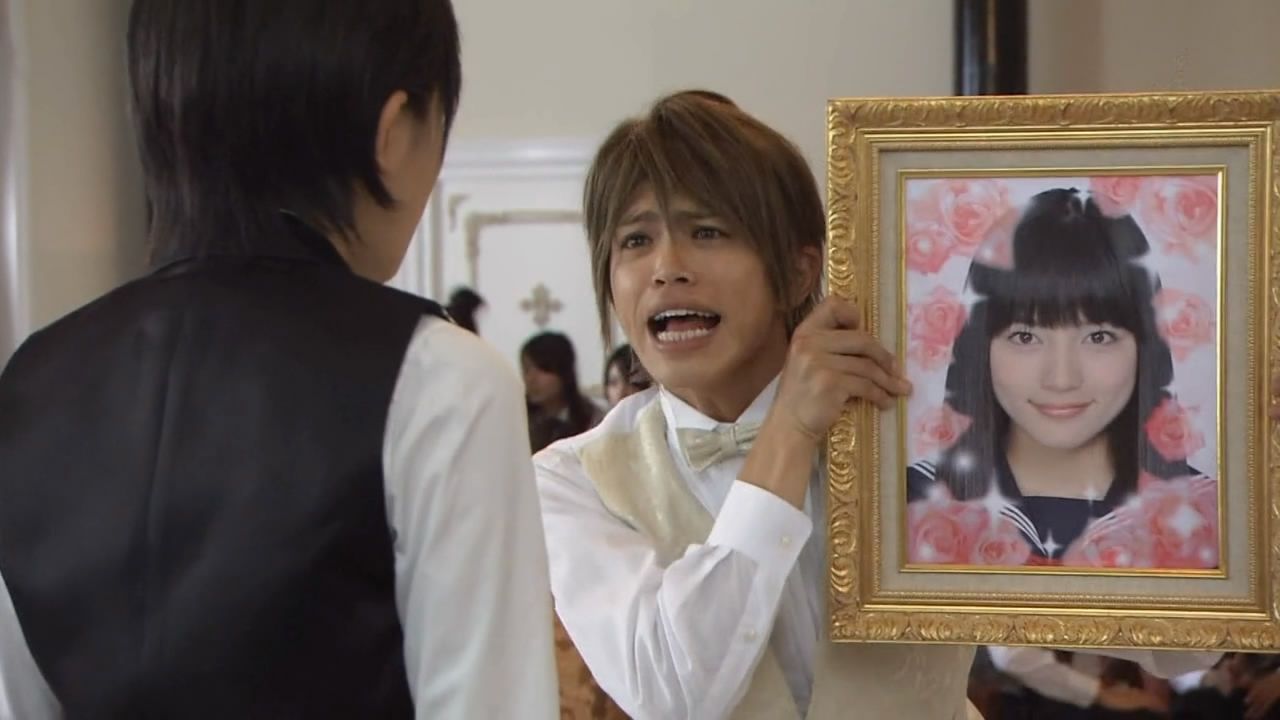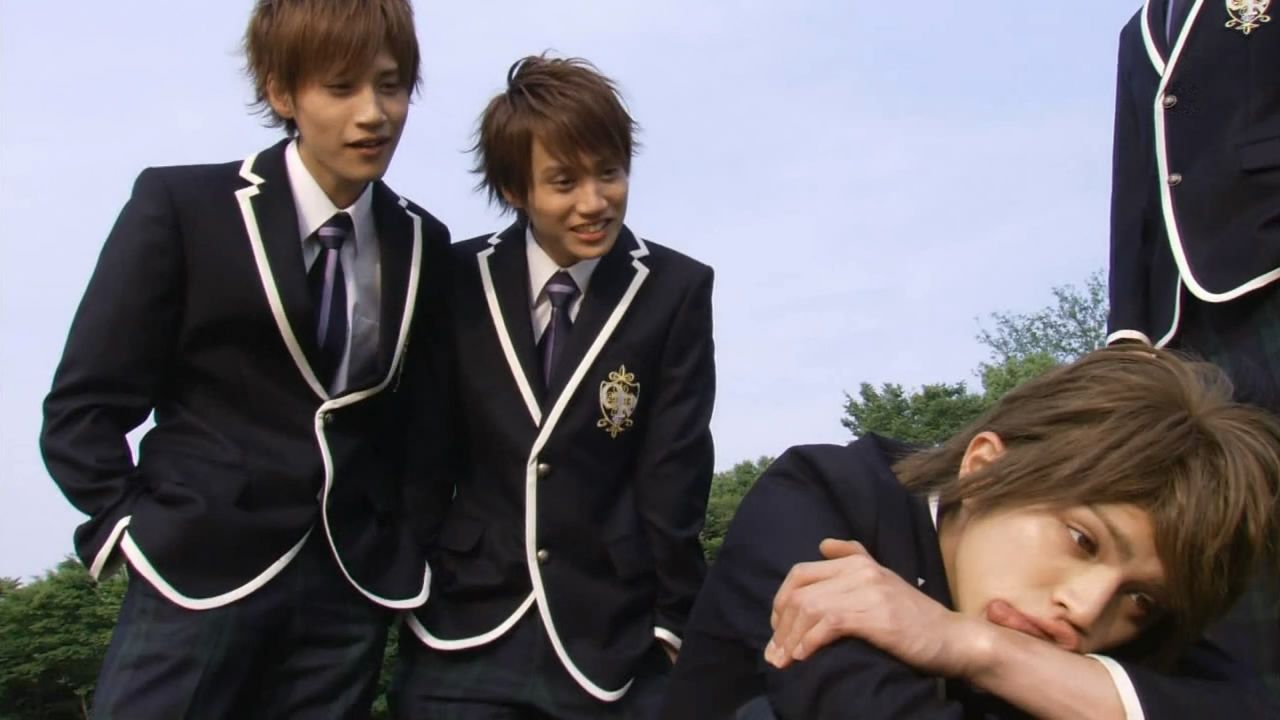 Ouran isn't anything to write home about, so far it's simply a solid live-action adaptation of a manga. I can't stress enough how far-fetched the drama is, because the source material unfolds in a manga medium, which allow for greater liberties. Be prepared for an extreme dose of the silly when you are watching it onscreen, but all wrapped in a layer of genuine mirth and affection.
The directing is so smooth and effortless that the silliness blends in so well with the down-to-earth presentation of the glorious world of Ouran High School. While I don't have a craving to go read the original manga nor am I chafing to get more episodes of this drama, I find it's such a sweet little drama that I just want to pinch its cheeks for being so, well, cheeky. I give Ouran a thumbs up for delivering what it set out to do, and making a new fan out of me.