How is this not the OTP? Practical and down-to-earth butt poor girl meets calculating and acerbic nerdy billionaire heir. Yes yes, I know Kyoya in the manga/anime of Ouran High School Host Club isn't even guy2, but the drama is definitely setting him up to be guy2, so that's my canon and I'm sticking with it. The problem isn't even that I don't adore drama queen/king/prince Tamaki, it's simply that I love Kyoya more. And Daito Shunsuke's chemistry with Kawaguchi Haruna? If she was older (re: legal age, and discounting the 9 year age difference between them), I'd be shipping them in real life so hard they would be the second coming of YamaKi for me.
This post has no purpose other than to indulge my KyoHaru shipping heart. See, even De View Magazine thinks Haruhi and Kyoya ought to be photographed together! Everyone else, indulge me, m'kay? Also wanted to disclose that I have a proper Shunsuke ONLY post coming up, and you don't want to miss it. This boy is smoking when he's not playing he buttoned up nerd. A preview pic, and more KyoHaru goodies, after the jump. Now I finally understand what it must've felt like to be a Tsukushi-Rui shipper in HanaDan (or a Jan Di-Ji Hoo shipper in BOF).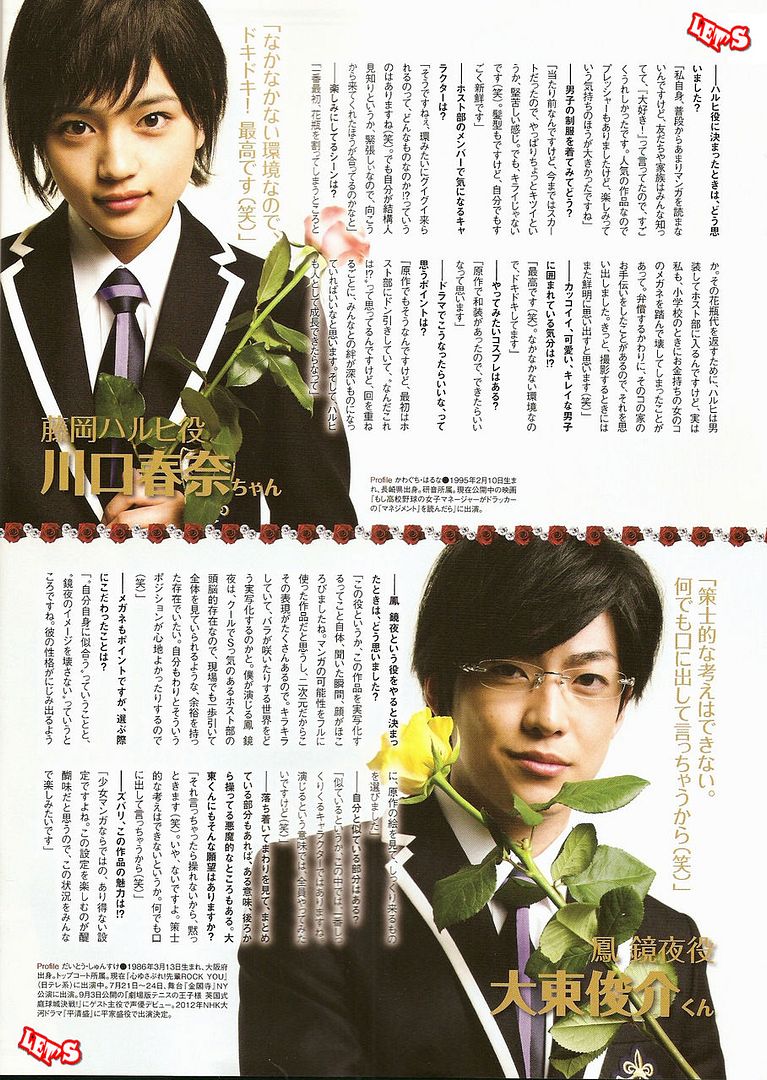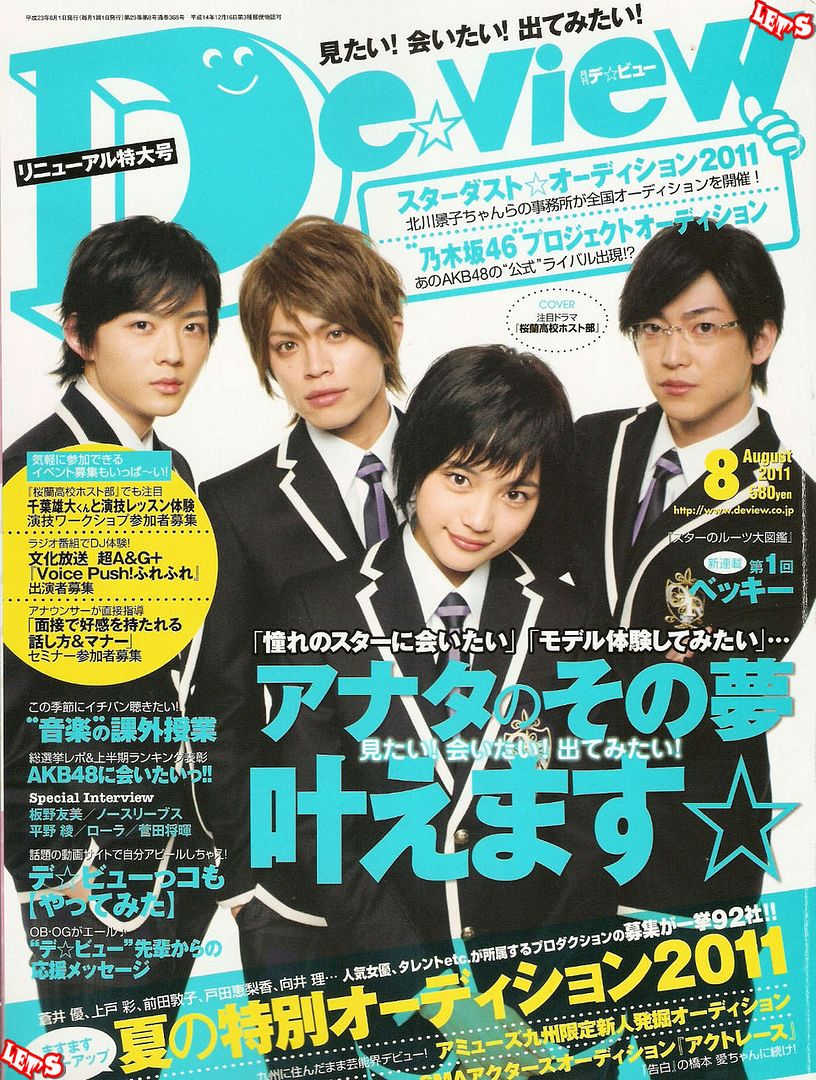 I realized that both Shunsuke and Haruna played yankees (i.e. Japanese slang for delinquent students) in different dramas, he in Tumbling with Yamamoto Yusuke, and she in Yankee Kun to Megame Chan. Even putting their yankee-incarnations next to each other makes me ship them rabidly. Japan – you have a good thing forming here, get on it and start making the perfect drama for these two. Something along the lines of Buzzer Beat but without the basketball and even more making out. And don't forget the spooning.
And finally, a preview of my upcoming Shunsuke picspam post. Yes, it's getting "Hot in Herre".