I can't believe we're barreling towards the end of 2011 already. Boggles the mind really. I realize the K-drama year is also wrapping to a close with only a handful of dramas remaining to premiere this year. At which time the Korean media will want to assess the hits and misses. Until then, I thought it fitting to dig up 2010's list of drama winners just for context sake.
Donga news ranked the top ten K-drama stars based on it's criteria of ratings, performance, and critical reception. Donga will surely be doing the same thing in 2011, and I've already got an inkling who will end up on the list. Last year had way more hit dramas, and the top of the list shakes out at (1) Jang Hyuk, (2) Kwon Sang Woo, (3) Hyun Bin, (4) Moon Geun Young, and (5) Jung Bo Seok. Read on for the rest.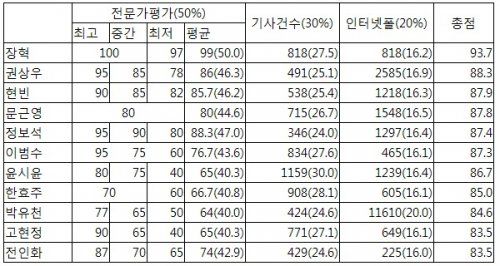 The entire list goes as this:
1. Jang Hyuk with 93.7 points for Chuno
2. Kwon Sang Woo with 88.3 points for Daemul
3. Hyun Bin for 87.9 points for Secret Garden
4. Moon Geun Young with 87.8 points for Cinderella Sister
5. Jung Bo Seok with 87.4 points for Giant and High Kick Through the Roof
6. Lee Bum Soo with 87.3 for Giant
7. Yoon Si Yoon with 86.7 points for Baker King Kim Tak Gu
8. Han Hyo Joo with 85 points for Dong Yi
9. Park Yoo Chun with 84.6 points for Sungkyunkwan Scandal
10. Go Hyun Jung for Daemul and Jung In Hwa for Baker King Kim Tak Gu tied with 83.5 points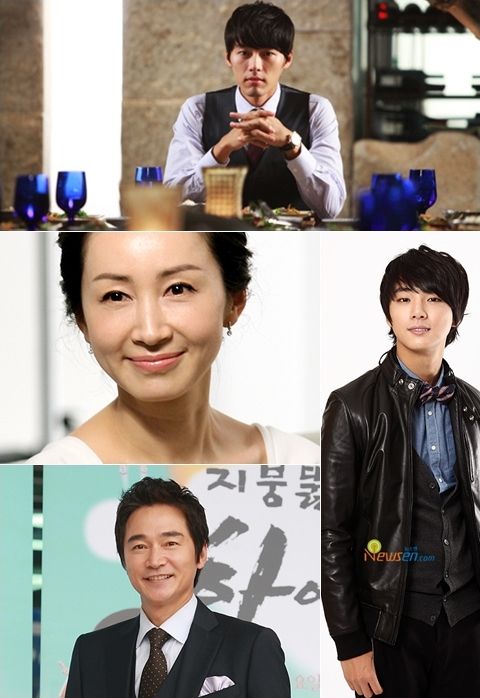 2011 hasn't had any huge dramas like last year, but I'm thinking a couple of these folks might end up on the list: Cha Seung Won, Park Shi Hoo, Lee Min Ho, Park Min Young, Kim Jae Won, all of whom had hit dramas and/or critically well-received performances. There were many more great drama performances in 2011, of course, so I'm merely throwing out a few names that readily came to mind. Can't wait to see Donga's list in two months time.
[Credit: Donga news]