It's press conference time, and time for me to unleash my snarky side. Thankfully the cast of the upcoming cable drama Operation Love was dressed so age-and-situationally appropriate I didn't need to describe anyone as dressed like a skanky ho. In the drama, Yoo Seung Ho plays professional baseball player Kang Baek Ho, who discovers much too late at the wedding of his childhood best friend Ham Yi Seul to another man, that he's been in love with her this entire time. Baek Ho gets a chance to rewrite history as he toggles back to multiple moments in their shared history to see if he can change the outcome of each of those situations.
It's a Groundhog's Day situation of sorts, only with Baek Ho discovering that even if he does change something, it ultimately doesn't appear to change the trajectory of his relationship with Yi Seul. Or does it? If I weren't so butt tired from my new job, I'd probably spend every moment counting sheep until this drama airs. Can Yoo Seung Ho and Park Eun Bin be any cuter than the picture above? Oh you betcha! Check out the buttaloadsa pictures below to witness the teeth-hurting adorableness of casting two close-in-age actors who have fabulous chemistry together.
Playing the second male lead, and Yi Seul's groom-to-be, is Lee Hyun Jin, who apparently stole a good part of the drama in You've Fallen For Me/Heartstrings. Which wasn't hard to do, since the four leads in that drama were dreadfully uninteresting. Rounding out the group of friends is Park Jin Joo, Kim Yeh Won, and Go Kyung Pyo.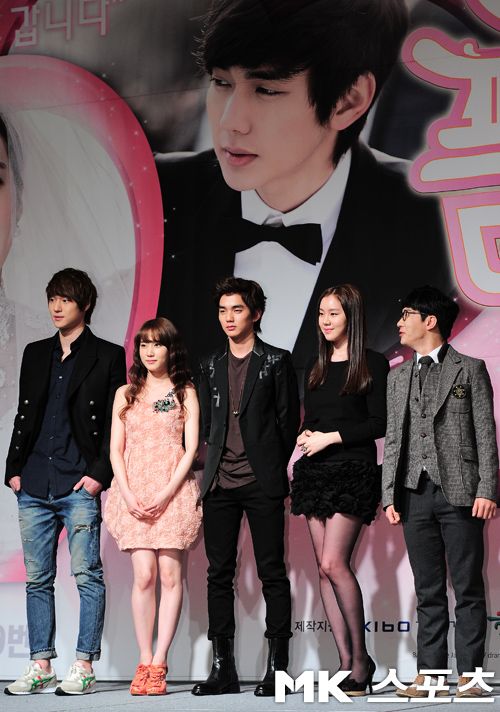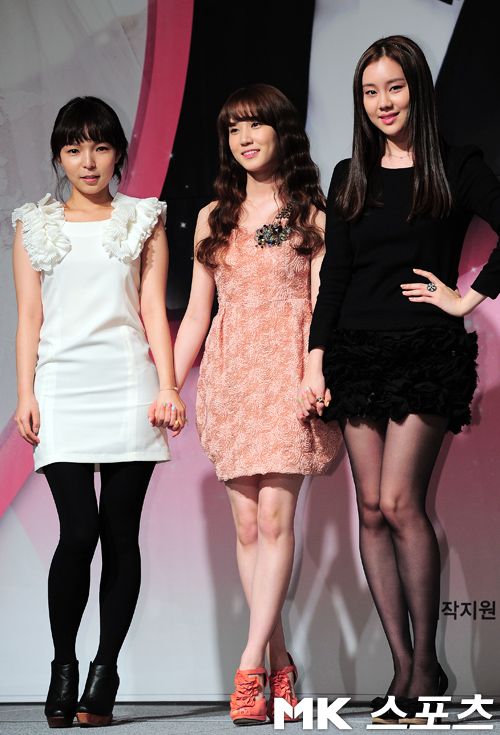 I think poor Lee Hyun Jin has already lost the race right out of the gate, because ladies and gentlemen, feast your eyes on the epic wonder of perfection that is the OTP below! Eun Bin's dress is nice, a lovely fresh peach color with a trendy bell shape that works because she's so young and has the figure to not look all dumpy in it. The style also helps the all-over lace overlay not seem dowdy. Yoo Seung Ho is just a win in black and brown with a touch of baby rebel.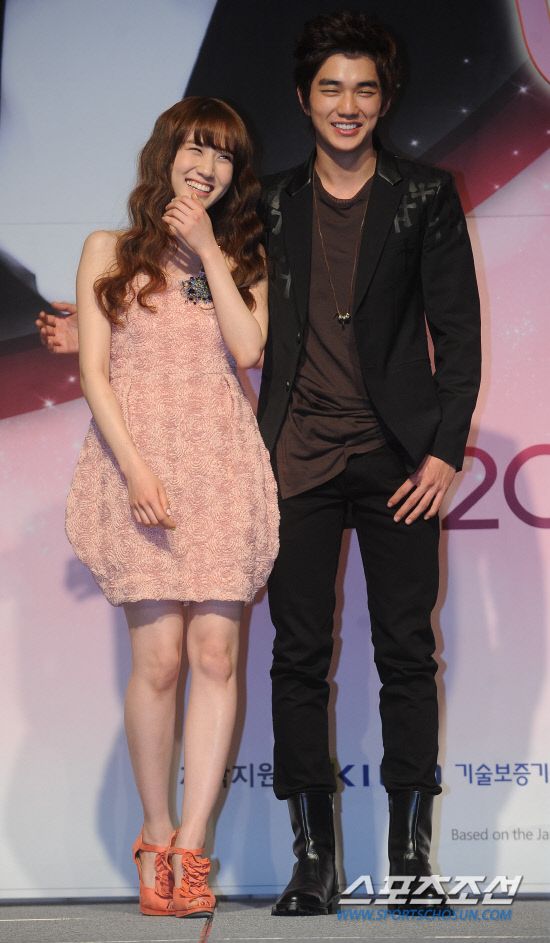 The rest of the pictures are purely to whet my Yoo Seung Ho cravings. He definitely needs to eat a sandwich or twenty, but dagnabbit the boy is soooooo cute.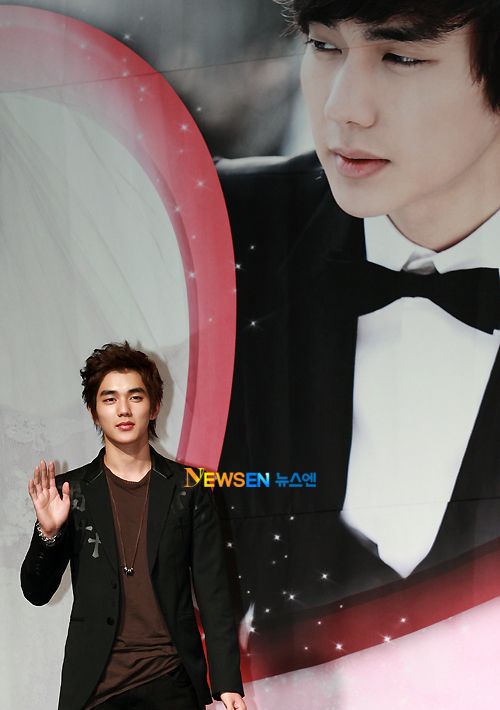 Watch the press conference: