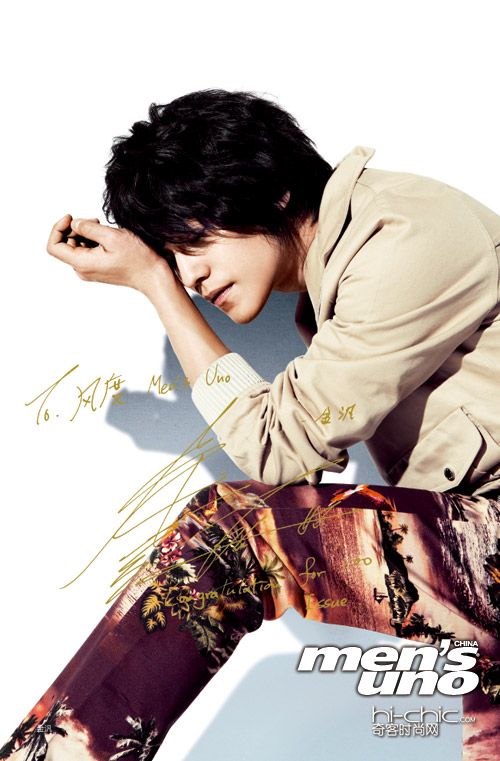 The Chinese men's magazine Men's Uno celebrated its 100th issue recently by publishing a collection of photo shoot pictures from many of the famous male entertainers who have graced its covers in recent years, all with personalized messages and their autographs. It really is a who's who of the current crop of hot Chinese and Taiwanese actors, but for the fact that Kim Bum is the only Korean actor to join these group hence I gave Bummie the post topping spot since he's the outlier (also cuz he's so gorgeous in that shot above).
All of these pictures have shown up in previous issues of Men's Uno before, but its nice to see it collected together, and to read the personalized messages from each entertainer. I always love checking out star's handwriting, which doesn't always match up to their image. A very manly actor can have very neat and dainty handwriting, for example, and that is a nice reminder that there is a real person with a unique personality inside. My favorite wishes from the group are from Alec Su and Chen Kun (both the writing and the message), but the rest of the gang are also very sweet. Check out the tags below to see if your favorite C or TW actor sent in a greeting.
Huang Xiaoming
Joe Cheng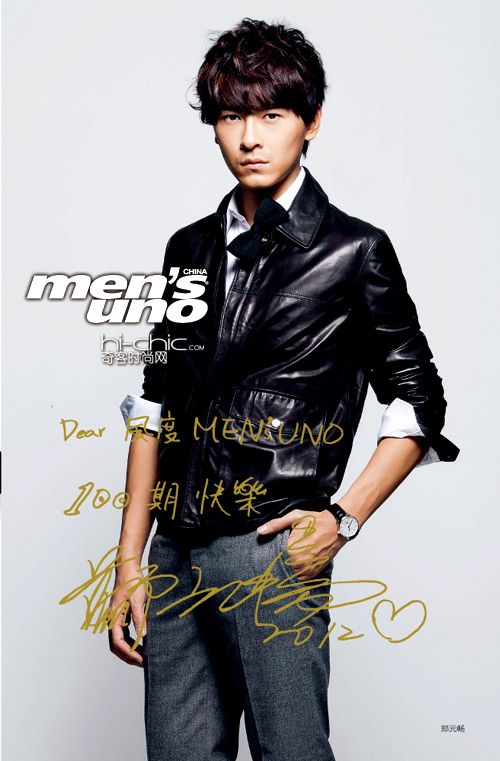 Deng Chao
Hu Ge
Alec Su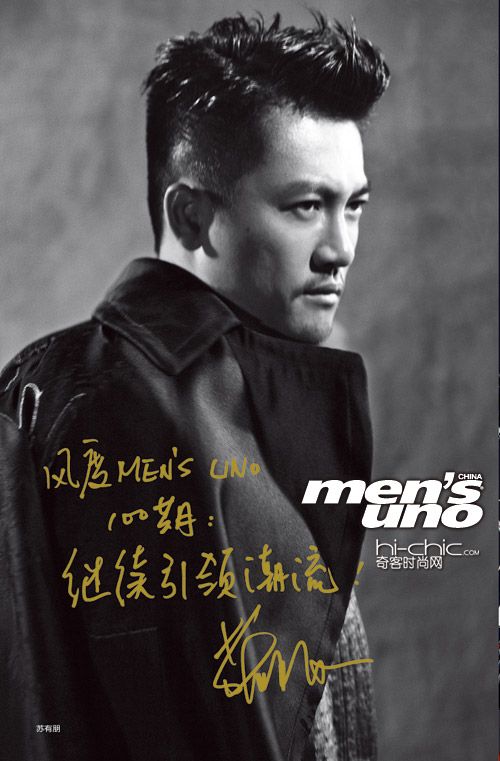 Lin Geng Xin
Eddie Peng
Wu Zun
Feng Shao Feng
Chen Kun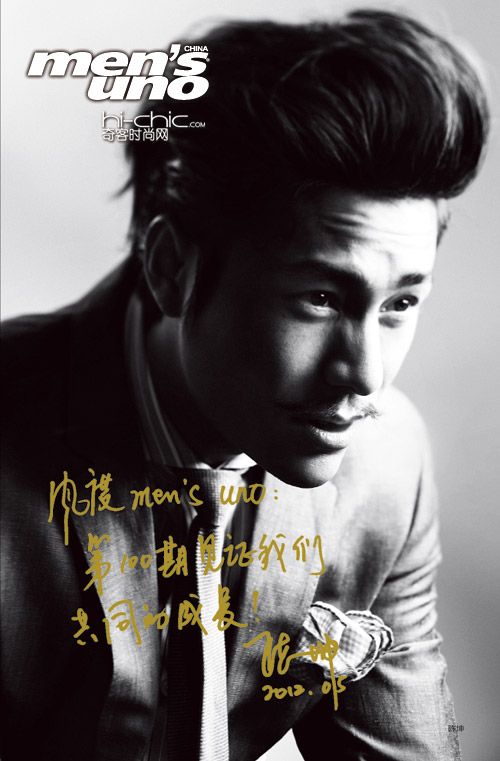 Godfry Gao
Han Geng
That was a nice who's who of hot Taiwanese and Chinese actors, yes? Of course it's nowhere near complete. Some notables not present are Mike He, Wallace Huo, Blue Lan, Vic Zhou, Wallace Chung, Hawick Lau, Roy Qiu, and I can go on and on. It's nice to see the acting stable is pretty deep. Now all I need is more decent scripts please.
[Credit: Men's Uno]