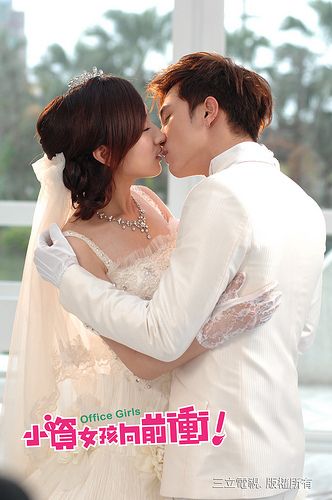 My Office Girls recapping project is one where I have promised to finish and I know the raw files for the last two episodes are still sitting there just reminding me of what a slacker I am. Even as I'm addicted to Miss Rose and have completely disassociated Roy Qiu as Gao Cheng Kuan from his character of Qin Zi Qi in Office Girls, the more I see of Roy on my screen the more I nostalgically miss the sweet cute fluffiness that was OG. Roy and Alice Ke were perfect together in their own unique way, a low key but simmering with chemistry kind of co-star pairing I haven't seen in TW-dramas before. There was an innocence and purity to their relationship which overflowed with humor and restrained affection. I can't quite capture it in words, other than it was like watching two boy-girl identical stuffed animals falling in love, much like Rilakkuma and Korilakkuma. Join me for a walk down OG memory lane with a screencap recap of the best OTP moments in the drama plus a bevy of great scene cut videos and a perfect entire drama MV to end the journey. In truth, the recent ending of Rich Man, Poor Woman was close to perfect as far as romance dramas go, but would have been 100% perfect if it borrowed the OG ending playbook. 
The cuteness of Qin Zi Qi and Shen Xing Ren is neigh impossible to beat in a TW-drama.
He tries to pick up a hot chick in a department store and yells at the "dinosaur" mascot to move out of the way. She tells him to get a life.
He sees her all dressed up and out with a client and gets jealous already. Even though he totally completely doesn't like her.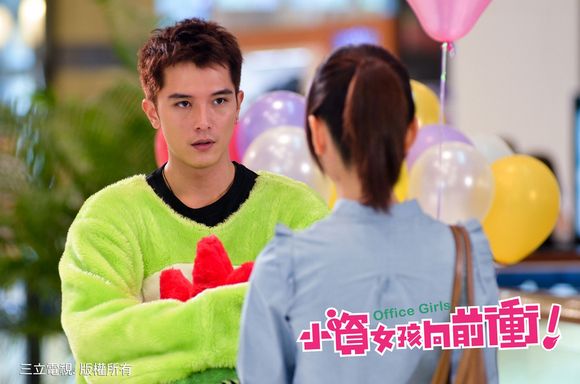 She quits the department store over a case of shattered red wine. He dresses up as a dinosaur and dances for her to get her to stay.
He follows her home and almost falls off her roof when helping her prepare the house for a typhoon. She wraps up his arm in a bandage that is the size of a football.
He gives her a shoulder to lean. That is all.
Is a kiss coming? Only in his wildest imaginations.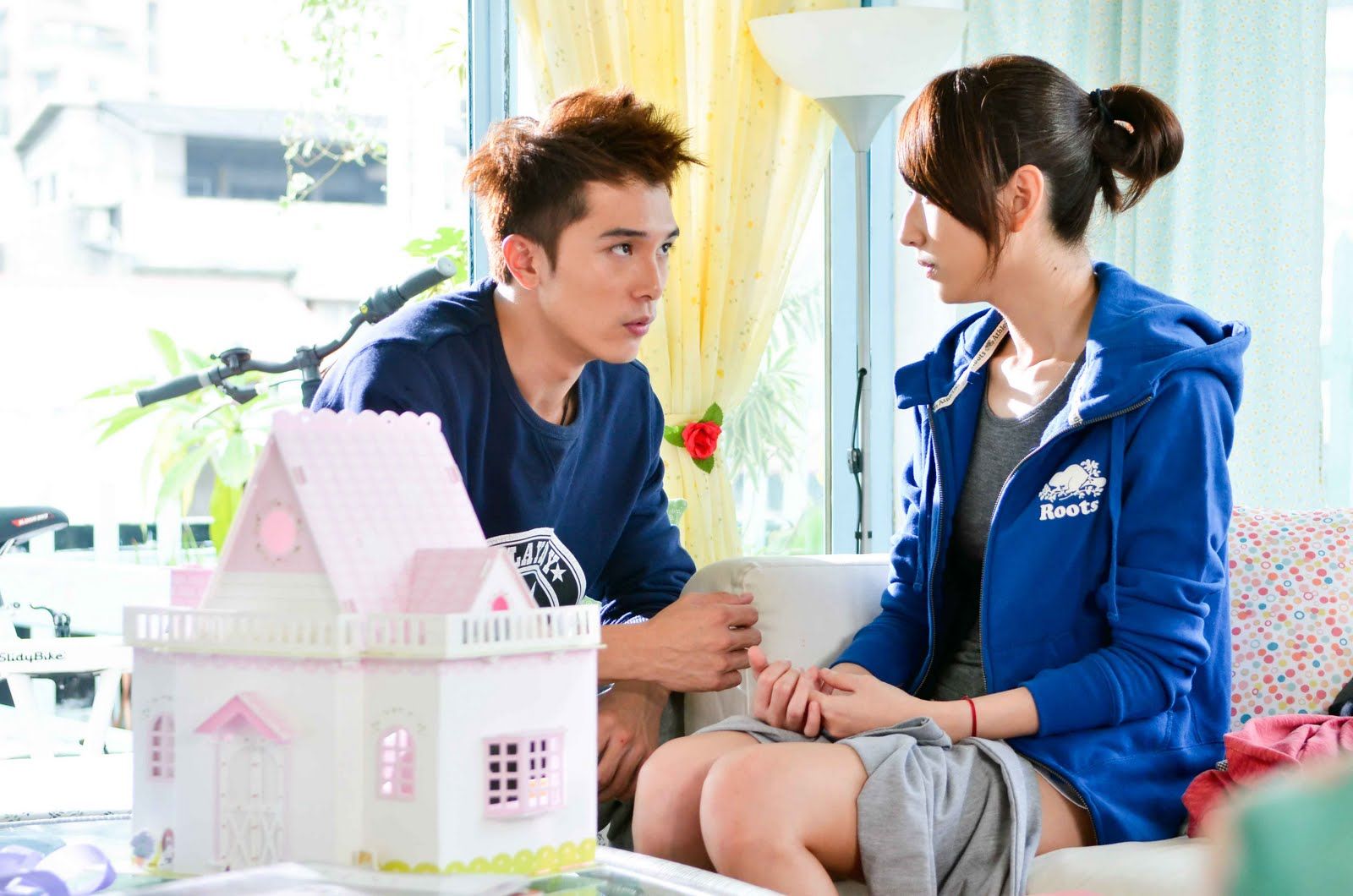 He builds her a dollhouse complete with paper cut outs of him and her inside, to cheer her up because she can't afford to buy her dream home yet.
He gets into a fight because of her, and when she puts a bandage on his forehead, he feels compelled to lean in for a cheek peck. Which gets him a slap on the face. Nice.
When she's sick, he uses his forehead to take her temperature because the Academy of Science in London just released an article that this was the best method to take one's temperature.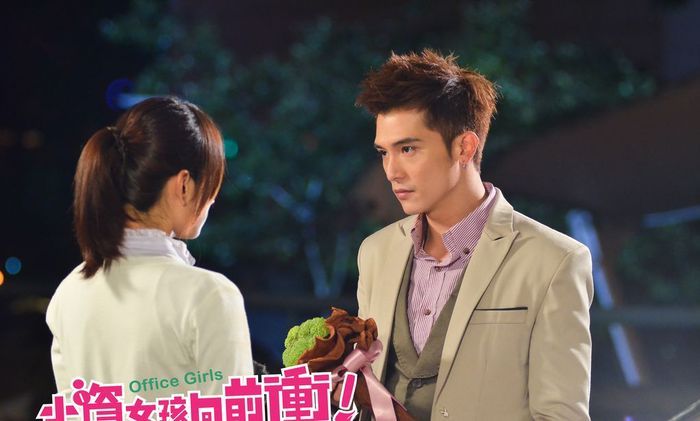 Instead of flowers, she gets a broccoli bouquet when he confesses his feelings to her. Because she made him eat his hated foe broccoli and he learned to like it.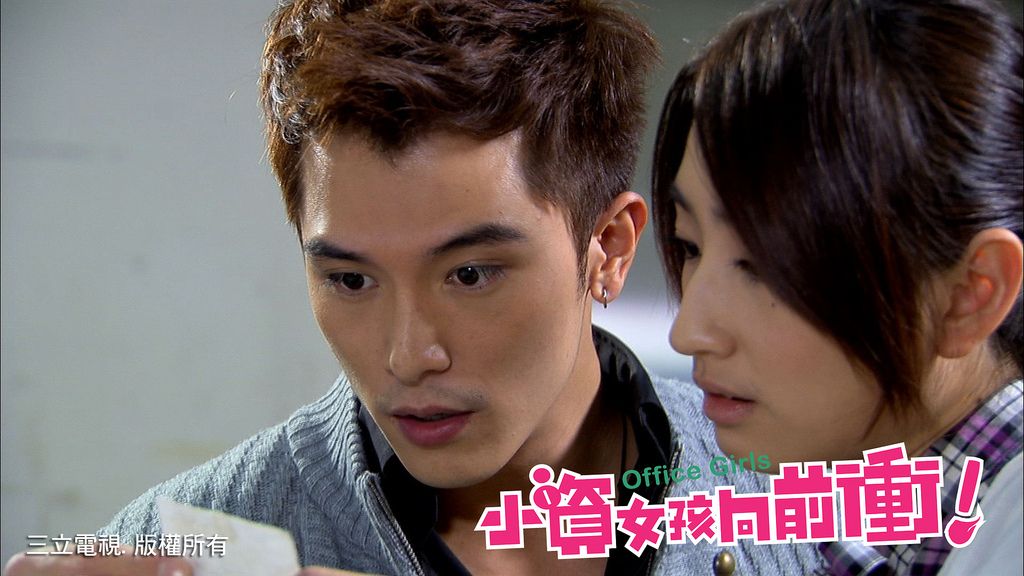 When she loses something, he goes dumpster diving with her to find it.
The department store was really their playground, where they made working while flirting into a new profession.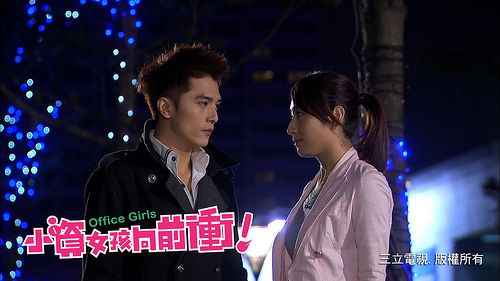 Dating is hard, but watching them date was ridiculously simple.
She chooses to leave for Paris, he waits for her to return while turning himself into the capable leader he had inside him. When she comes back, he gives her three choices, all ending with her married to him.
A wedding and a perfect perfect kiss. I couldn't have asked for anything more, except for maybe her wedding dress to not look like a rhinestone encrusted cake.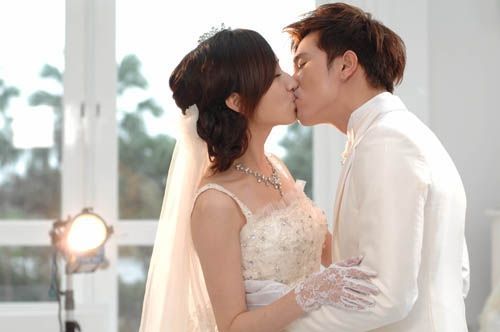 But the wedding kiss(es)? That was worth the wait.
Pulling an all-nighter working – it's so cute I smile until my cheeks hurt (Mama Shen would agree with me:
[youtube id="SE4DxFx0pzE" w="625″ h="445″]
The proposal – You can pick among three things:
[youtube id="AcMYZB_Ls1k" w="625″ h="445″]
Zi Qi: You lost.
Xing Ren: Mmmmm. I lost.
ZQ: So I order you to pick amongst three things. 1: You marry me. 2. I marry you. 3. Let's get married.
Xing Ren and Zi Qi's wedding:
[youtube id="5iQdE3aIVE" w="625″ h="445″]
Watch them nibble each other until you want to tell them to get a room.
To wrap it all up, watch an MV of the entire drama OTP cuteness:
[youtube id="COnq0eXRpcM" w="625″ h="445″]