Can I have a minute here to compose myself? I am seriously verklempt with emotion looking at the first official stills from the set of Cheongdamdong Alice with my darling Moon Geun Young making adorable faces for the cameras early in the morning during filming. She is seriously like the cheerleading energizer bunny on any of her drama or film sets. With the drama set in trendy and rich Cheongdamdong, plus the fashion industry setting, I'm expecting intense fashion porn on all the leads. So far the first look at Moon Geun Young's character of Han Se Kyung does not disappoint – her hair is beyond fabulous (love the chic bangs and the simple long locks with subtle framing layers) and her clothes are simple and elegant and her boots are to-die-for. With this being the beginning of November already, the first thing that popped into my mind was that we're less than a month away from the premiere of CA! I've got my celebratory champagne on ice already because this drama looks and sounds just up my alley. The script actually gives off the vibe of Ji Eun's arc in I Live in Cheongdamdong, and I'm hoping CA deals with the aspirations of a young girl to marry up into a Cheongdamdong family with the same deft humor and sincerity as ILICDD did. Apparently heroine Se Kyung isn't a real Candy character but a social-climbing girl pretending to be a Candy type to hook herself a rich husband. I cannot wait to see her scheming and then learning her lesson and finding true love along the way. Check out more BTS pictures below!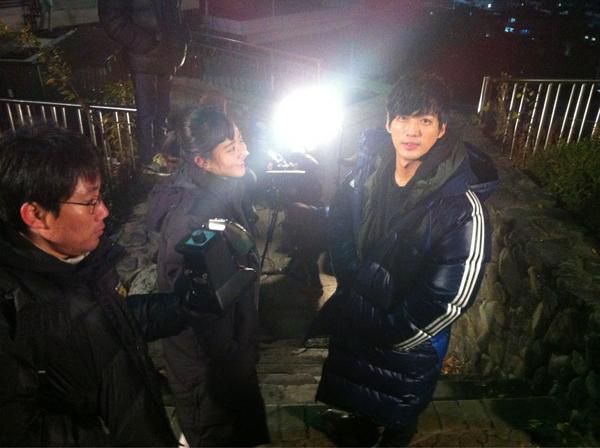 Too bad Nam Goong Min is just cameoing as the ex-boyfriend. With that said, I'll take what little I get of him and let out a preemptive squee for his involvement in CA.
So Yi Hyun plays the frenemy of Moon Geun Young's character and here she is filming a flashback portion where she wears a high school uniform.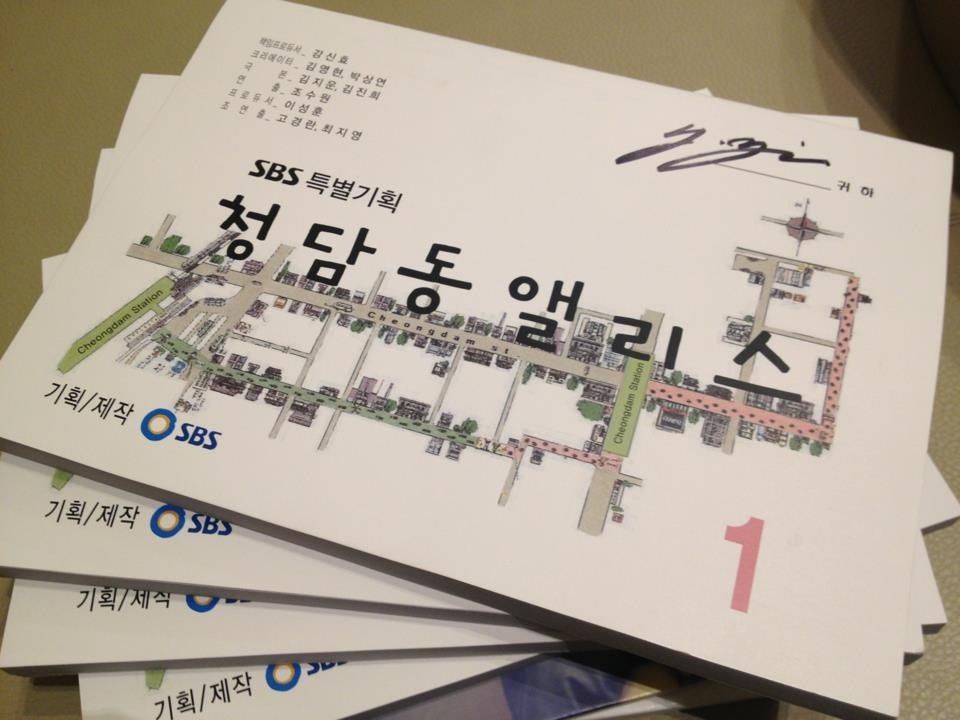 Check out the cool script for CA. I love how the neighborhood layout of Cheongdamdong is printed on the cover. Neato.
Here's the first ever peek at leading man Park Shi Hoo filming bright and early on the set of CA. It was a 6 am call and here he is ready for when the cameras roll but still rubbing his bleary eyes.