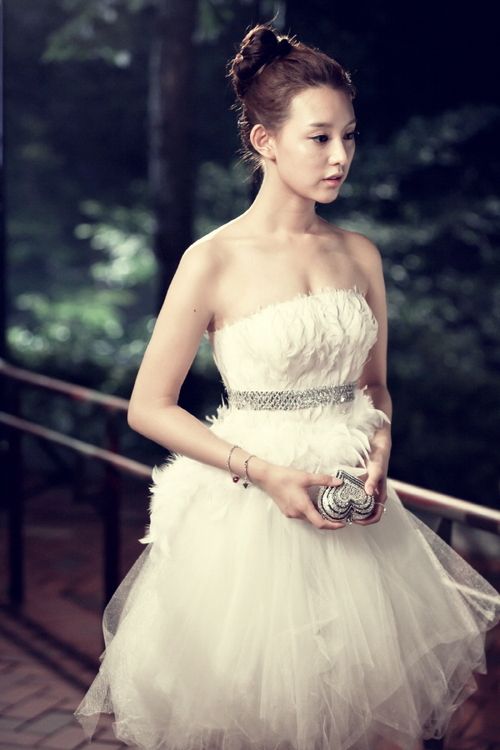 The which-rich-girl-is-she casting confusion over Kim Ji Won and Krystal of f(x) playing which second female lead in the upcoming Heirs still hasn't been officially confirmed. Though all signs point to Krystal playing the ex-girlfriend of Lee Min Ho and getting a future love line with Kang Min Hyuk, while Kim Ji Won plays the current fiancee of Lee Min Ho and rival to Park Shin Hye and step-sister to Kim Woo Bin. While Kang Min Hyuk used to have a crush on Park Shin Hye, while Kim Woo Bin develops an unexpected attraction to her and intensifies his already present rivalry with Lee Min Ho. Let's just say everyone is getting all up in everyone else's grill. I actually could care less which character of the two rich girls is played by Kim Ji Won or Krystal. I can't be the only one who thinks they are pretty interchangeable – cute face, long hair, nice smile, can play bitchy. Kim Ji Won already did pretty much the exact same role in To the Beautiful You, but I guess Heirs is just too high profile to pass up. I've said before that Lee Min Ho appears to be playing the same character he did in Boys Before Flowers, and now with Kim Ji Won redoing TTBY, and Park Shin Hye finally getting a chance to play Jan Di after she passed up doing BoF, I also see Kang Min Hyuk doing the date-the-bitchy girl thing from his turn in Heartstrings, and Kim Woo Bin playing an arrogant bullying high school student similar to School 2013. Not to mention Kang Ha Neul is playing a top student and school president role as if he just stepped off the set of Monstar into Heirs still in character of Jung Sun Woo. I would be pleased if Heirs turns out to be cheeky and knowingly hitting on all the same stereotypical characters played by the same actors in other dramas, but doing it in a self-aware way. I've been translating the character description as it drops and bear in mind these were apparently the first iteration from Kim Eun Sook from a month ago and she likely did some tweaks before filming commenced last week. The one for rich fiancee Rachel Ryu is available and honestly, she sounds just like the other rich girl Lee Bo Na even in their descriptions. Except she has mommy issues. Now I'm wondering where the character description is for male lead Kim Tan, his is the only one I haven't seen yet. Oh wells, at least that preserve the sliver of surprise for me.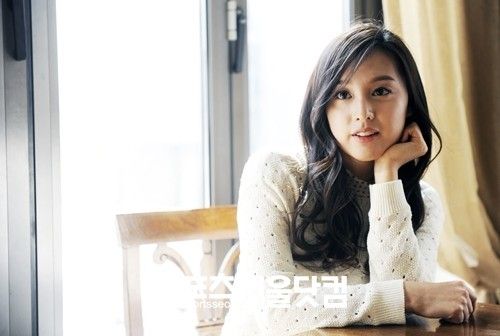 Rachel Ryu:
She made up her mind to get engaged to Kim Tan. Because the immature and mischievous Tan seems like someone she can figure out and control. Of course, she's most happy with his reputation of being the loser of his family. A loser paired with a girl from a family as loose as a pile of sand – it really is a well-made match.
Rachel is South Korea's Paris Hilton. Not just because she's the heiress to a hotel empire, but also because her snobbery and allure is the talk of the male population. So her friends call her Paris Hilton, but really come to think of it, she has no real friends.
The haughty demeanor of nobility makes it hard for the same-aged girls to relate to Rachel, and that in turn makes her happy, because she purposely created that. She thinks she's always on top and no one can say an opposing word to her. This arrogance causes Rachel to look down all the so-called friends around her, and she doesn't even feel bad to toss them into any trap she's set. She's scheming and smart about her so no one knows, and to the world her unique aura is really just so she can do her tricks. A beautiful face, elegant bearing, all of it is a poison apple and Rachel is the manipulative Queen.
When Rachel was young she wasn't this evil girl who makes everyone shiver. She idolized her father but then his business failed and her family fell on hard times. Her mom wanted a divorce and cut all ties with him. Everything started from then on.
She was used to the idea of a business marriage, but after 3 years she saw her mother's smart maneuvering to marry Young Do's father to expand her business. Rachel doesn't know how to understand and relate to her mother. Rachel Kim became Rachel Ryu, and from the moment her last name changed, Rachel was determined to become powerful.
"Since you raised a socialite, why force me to marry my bodyguard? Isn't Kim Tan a better choice?" Rachel's mother nodded her head. It was Empire Group, and the parents went back and forth and discussed it a few times, and then the engagement was set. On the first anniversary of their engagement, Rachel goes to Australia to visit Kim Tan. But the person who opened his door is the most common person she has ever encountered in her entire life. Rachel cannot swallow this insult.