The 8th Annual Seoul International Drama Awards took place last night, and it includes winners from around the world in countries where dramas or serials are produced. For the most part it was K-drama centric but it did try hard to acknowledge dramas in other parts of the world while simultaneously promoting K-dramas. Win and Win, I suppose. I'll only talk about the K-dramas and Korean actors and actresses that won in various categories, because my brain sort of shut down in taking this particular award seriously the moment I heard Suzy won Best Actress for Gu Family Book. Take a minute, no take as long as you need, to process that. The performance I would have nominated for Worst Actress of the year actually won some sort of award that deemed her the best. Not just good, but better than every other actress in a K-drama for the 2012-2013 year. Of course, this award also deemed Lee Jun Ki in Arang and the Magistrate worthy of Best Actor, and while it's not my favorite Jun Ki performance it was still very well done on his part so I have no complaints. But I wouldn't have given Best Actor to him either, there were quite a few equally capable if not better performances by his compatriots. I'll just treat this as a popularity win for Jun Ki with a dash of being somewhat deserving. So this award flew out the window of even having a shred of legitimacy with Suzy's win, but at least I got to enjoy Jun Ki's sassy stroll down the red carpet and the fact that he brought his onscreen Two Weeks baby mama Park Ha Sun as his date for the event. The cameras kept panning to them sitting side-by-side in the audience and I grinned like a loony because they are so adorable together and because it's a nice breather to see those two not running for their lives or crying all the time. You can easily track down the list of winners yourselves so enjoy this post for some fashion sightings of the pretty and not so pretty variety.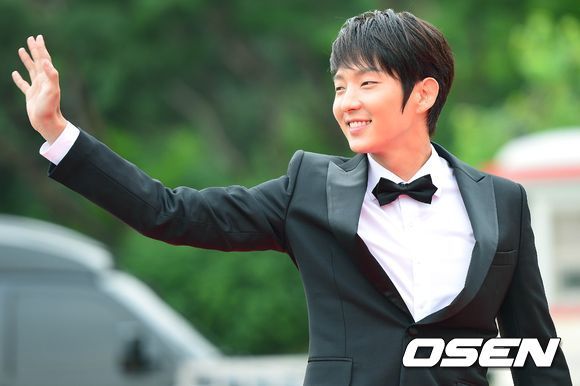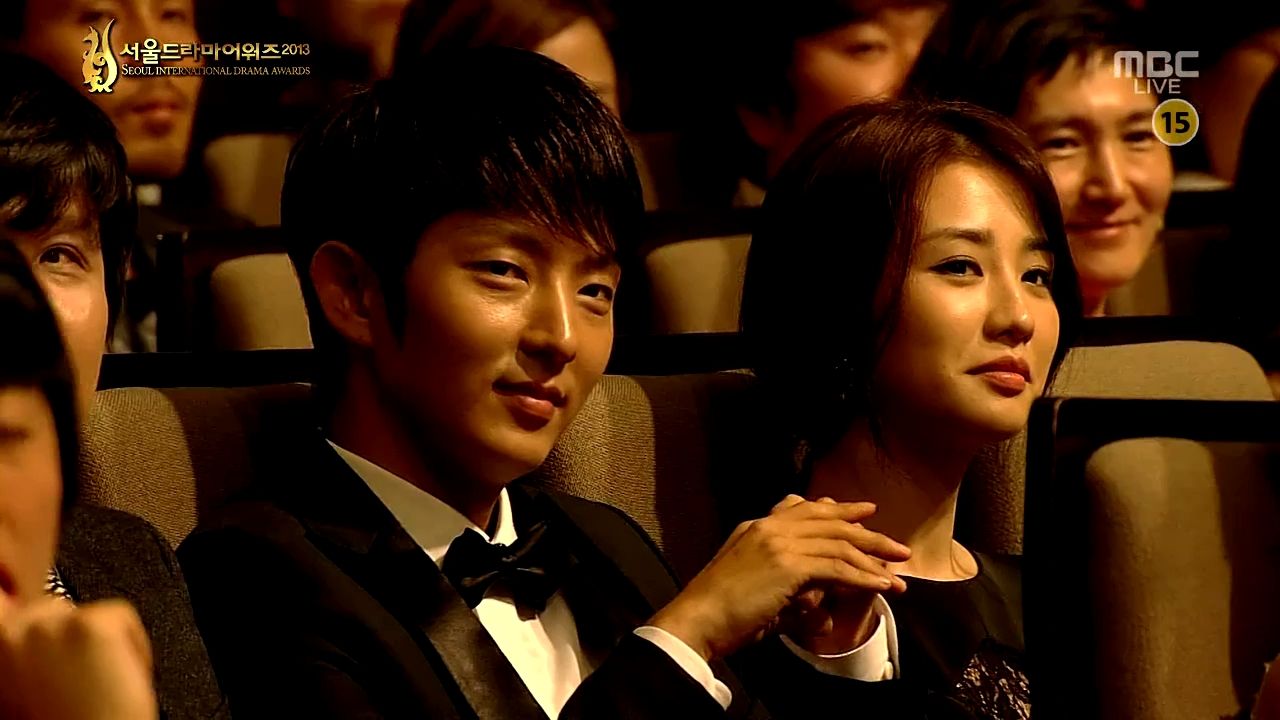 Little Soo Jin's parents had a rare night out that didn't involved evading bad guys and law enforcement. I approve! Jun Ki also needs to teach a class to male K-stars on how to dress for formal events.
Suzy and Lee Sung Jae. Seeing them standing together is such a weird visual experience from the characters they played in GFB.
Jaejoong. Sigh, so much pretty shoved into so much unpretty. I'm fascinated by what that suit is made out of? Polyester mimicking snakeskin?
Nicky Wu. Hot mess from head to toe. Nicky, you are not 25 anymore. You're not even 35 anymore. You're almost 45, so please dress your age. Take a page from the classy Lee Jun Ki playbook for formal wear – when in doubt, pull out the most expensive traditional tux you own and put it on.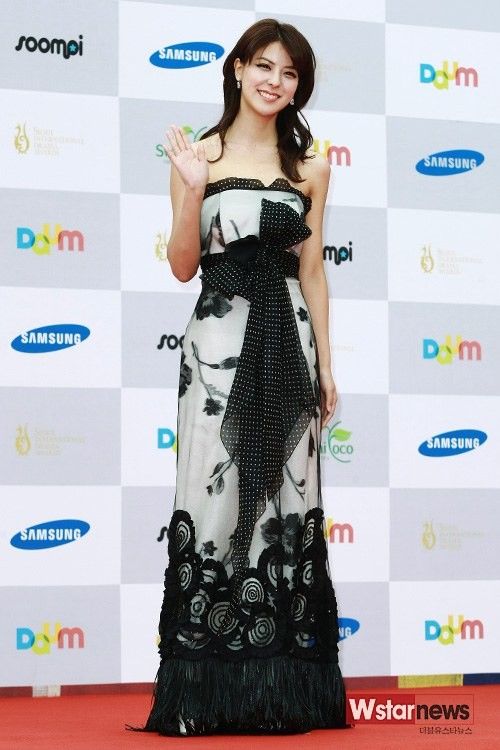 Fujii Mina. Pretty but she's just so terribly bland to me.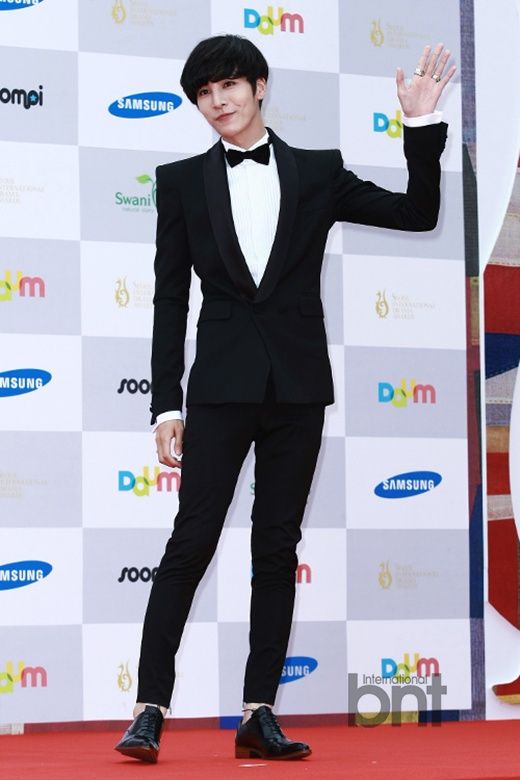 No Min Woo. He singlehandedly ruined the second half of The Blade and Petal. If I could metaphorically shove his character's head in a toilet I would, plus his acting just plain sucks in that drama. Here? He continues to look like an anorexic bat with a bowl haircut.
Kim So Hyun. She's so seasoned onscreen so it's a nice reminder of how young she is. Up next for her is a pretty hefty role as the eldest daughter in The Suspicious Housekeeper with Choi Ji Woo.