There aren't that many Korean drama remakes of J-doramas, and vice-versa. Sometimes both crib from the same source material, but direct remakes don't happen often. I chalk that up to the drama storytelling style being very different in the two countries. Some think there are more and more remakes recently which is true. A few recent ones are Queen of the Classroom a remake of Joo no Kyoshitsu, God of Study a remake of Dragon Zakura, Operation Proposal a remake of Proposal Daisakusen, The Queen of the Office a remake of Haken no hinkaku, That Winter, The WInd Blows a remake of Ai Nante Irane Yo, Natsu, and the list could go on. It looks like a lot even in the last two years, but overall I think it's still an outlier. The upcoming The Suspicious Housekeeper is getting quite a lot of buzz because it's a remake of the biggest ratings hit in Japanese television for the last twelve years. Kaisefu no Mita ended with over 40% in ratings which hasn't happened since KimaTaku romanced a crippled Tokiwa Takako in Beautiful Life back in 2000. I'm not sure the meat of this story would have the same ratings lure for the Korean audience but I must say the cast is looking pretty darn swell and the just released official posters are excellently moody and eye-catching. I'm not the biggest Choi Ji Woo fan since I think she's always quite placid onscreen, but in the stills she nails the aura of the titular character of the expressionless and emotionless housekeeper to a family dealing with the recent loss of their matriarch. Lee Sung Jae plays the dad, a fantastic actor coming off the nastiest role ever in Gu Family Book I feel the need to mentally scrub that drama from my mind before checking him out here. The four kids of the family are played by Kim So Hyun (Missing You), Chae Sang Woo (Jang Ok Jung, Live in Love), Nam Da Reum (Horse Doctor), and Kang Ji Woo (May Queen). Rounding out the main cast is Park Geun Hyung as the grandpa and Wang Ji Hye as the aunt. I'm rather intrigued by this remake even if it looks almost scene-for-scene since Korean child cast is pretty exceptional and I feel like they will bring their own charisma to the table. The drama airs in two weeks after Empire of Gold wraps up on SBS Mon-Tues. I say it has a good shot of snatching a piece of the ratings crown since it's up against the craptastic and lowly rated Goddess of Fire and the solid but not yet a runaway hit Good Doctor. On a side note, young teen actor Chae Sang Woo has flipped the switch between JOJ and here, solidifying his potential as the successor to Yeo Jin Goo and Park Gun Tae as both of them age out of that sweet spot of teen roles. He's looking gorgeously adorable here.
Here's the original Kaisefu no Mita dysfunctional family unit, strange housekeeper included.
I love the kid acting unit assembled for this drama. A++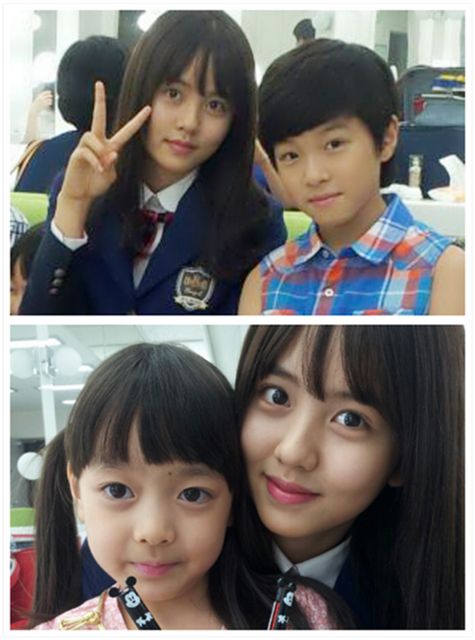 And now that Yeo Jin Gu and Park Gun Tae have both aged-out of the tween roles, Chae Sang Woo is definitely the front-runner as the heir apparent. Just eight months ago he was filming Jang Ok Jung, Live in Love and looked like a boy still. Now he's suddenly morphed into a potential hottie with that tween cool aura all around him.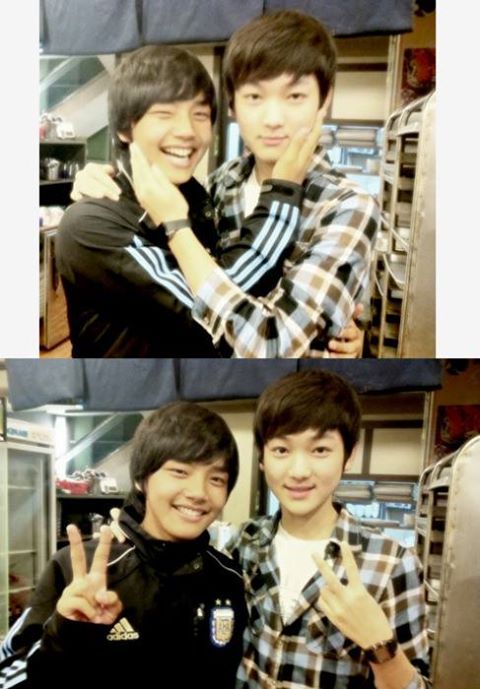 Previews for The Suspicious Housekeeper: