For the 10th anniversary edition of Men's Uno China magazine, the publication went all out and tapped 10 of the hottest celebrities in Mainland China to be on one of its 10 unique covers. I wonder whose job that was and could I have it? The result is a yummilicious collection of celebs not limited to Chinese actors but also includes two Korean stars currently red hot in China as well as a few Taiwanese actors to boot. Park Hae Jin takes one of the covers which isn't surprising since he's hot off a scene-stealing performance in You From Another Star as well as goodwill built up from his two years spent doing C-dramas. Kim Woo Bin takes another cover and once again it's a no-brainer choice due to his skyrocketed popularity after playing the second male lead in Heirs.
On the TW-entertainment side, movie actor Joseph Chang smokes up the pages with his brand of manly allure while Peter Ho continues to blaze a path in China using a combination of addicting bad dramas and high profile supporting turns in big-budget movies. My favorite photo spread in the whole bunch featuring C-actor Lu Yi which showcases his gorgeous looks and intelligent appeal. He's currently getting a lot of airtime as the male lead in the craptastic Gong 3 which I am avoiding like the plague but I can't wait to watch him play one of my favorite leading male character of Emperor Zhao of Han in the upcoming Yun Zhong Ge drama adaptation. Men's Uno did a great job of curating a super easy on the eyes group of popular stars so check out a few of my favorites from the sprawling collection.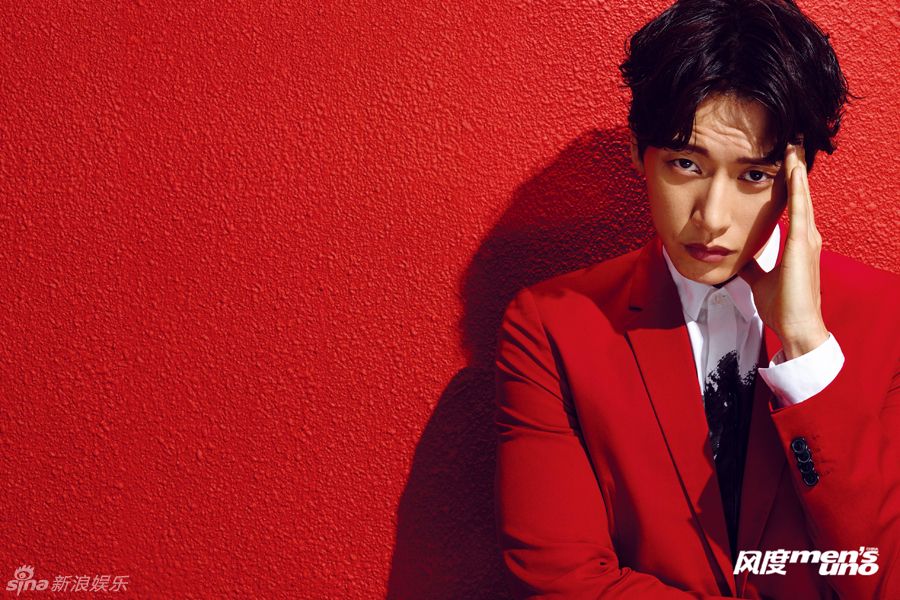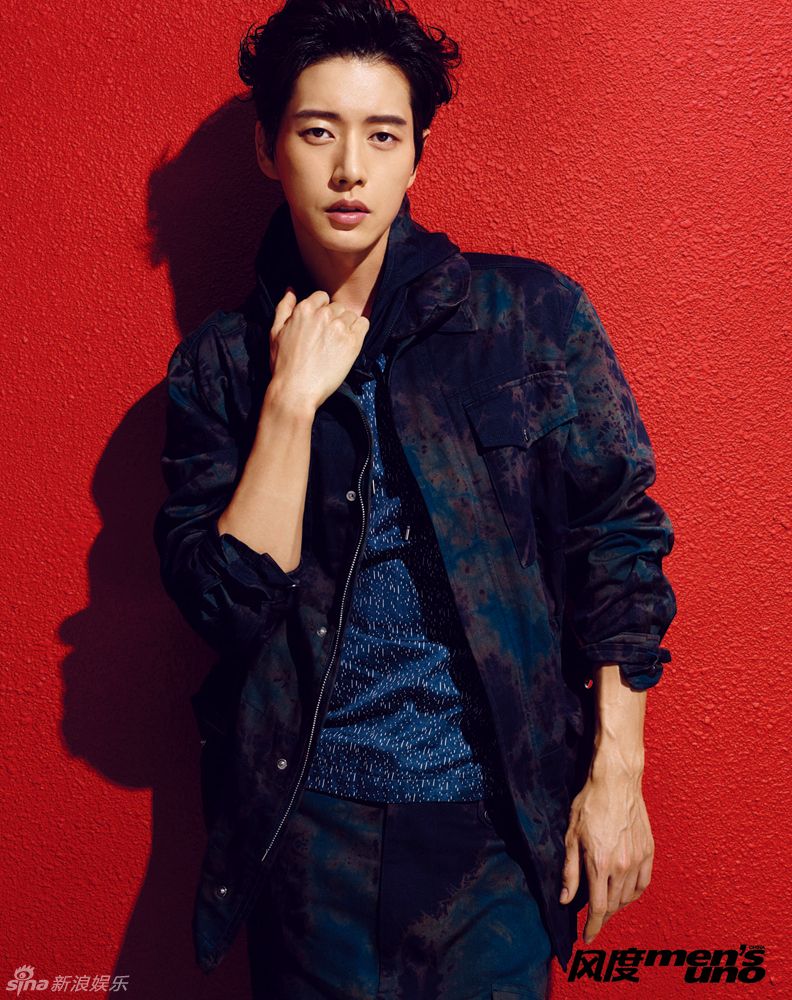 Park Hae Jin
Peter Ho.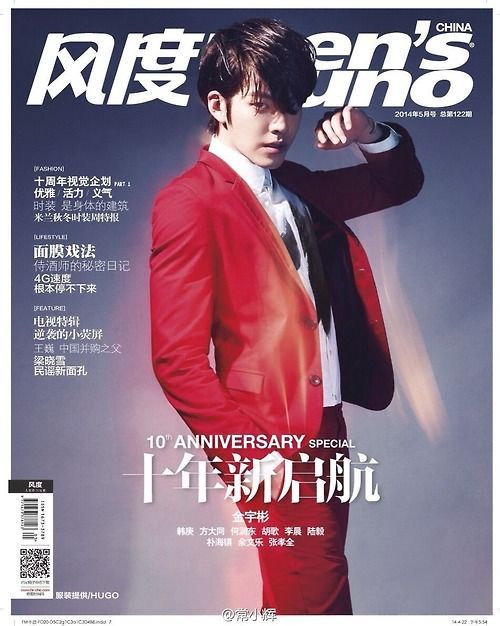 Kim Woo Bin
Hu Ge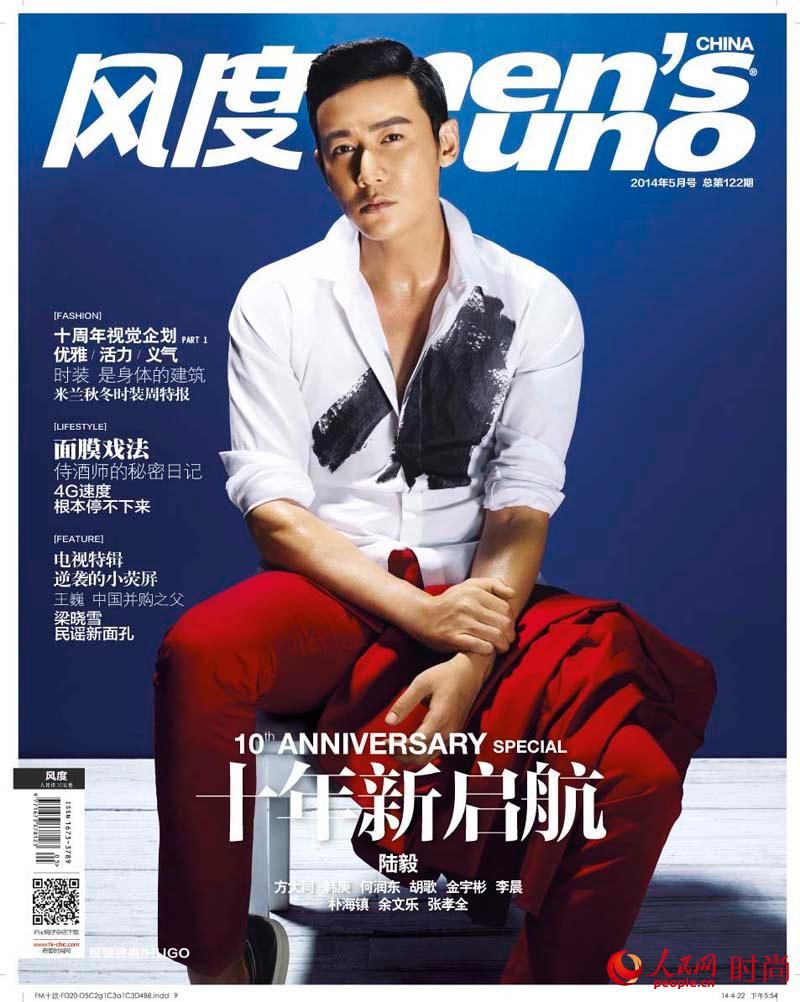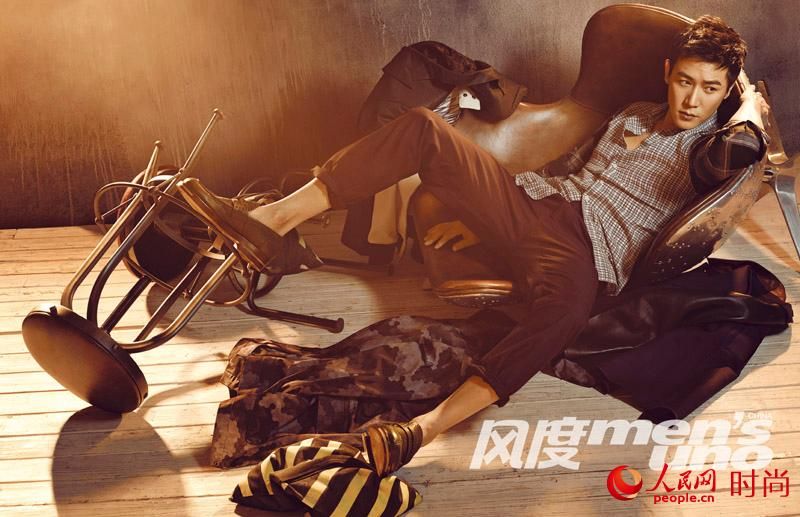 Lu Yi
Li Chen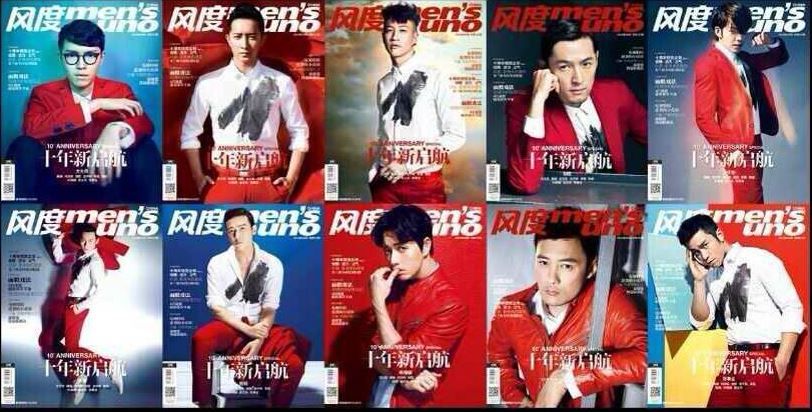 The full ten covers.