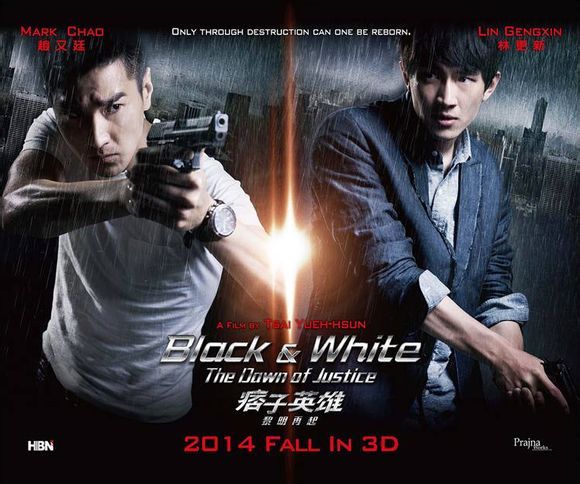 It's been five-years since the critically acclaimed TW-drama Black & White, which spawned talks of a sequel or even movie reuniting the cop partner duo of Vic Zhou as Pi Zi and Mark Chao as Ying Xiong. For various reasons that never materialized and two years ago Director Tsai and Mark did reunite for the first movie prequel called Black & White: The Dawn of Assault. It was a prequel from before Mark's character the no nonsense cop Ying Xiong arrived at the Southern district precinct in the fictional Harbor City. The movie did reasonably well at the box office but I was annoyed because my Pi Zi wasn't back and none of the kick-ass ladies Ivy Chen and Janine Chang took part either. We all remember Sonia Sui bit the dust in the drama but since this is a prequel she would have been welcomed as well. Director Tsai instead used Angelebaby as the female lead, and even cut Ivy's cameo scene due to running time excuses, so I was all like "no thank you" to the movie. But since then Vic won his own Best Actor at the Golden Bell Awards and all the B&W hullabaloo appears to be in the past now and I sorta feel ready to dive back in.
It doesn't hurt that the second movie sequel called Black & White: The Dawn of Justice will partner up Mark with his real life new best friend Lin Geng Xin. Those two made headlines with their falling madly for each other as sudden besties on the set of the Tsui Hark movie Young Detective Dee: Rise of the Sea Dragon. Mark actually recommended Director Tsai cast Lin Geng Xin as his co-star in this second B&W movie sequel promising the young actor was quite the rising talent as well as the great chemistry between them. The movie held a press conference last week in Beijing to preview the first official movie trailer and the movie posters. It's gotten the prime premiere date of early October which is when both China and Taiwan have national holidays so the box office is always heats up. Janine's character is also back in the B&W universe as her forensic pathologist is the female lead for this go-around, which makes sense since her character and Mark's character already knew each other at the beginning of the B&W drama. Check out the action-packed trailer for the big-budget B&W movie sequel.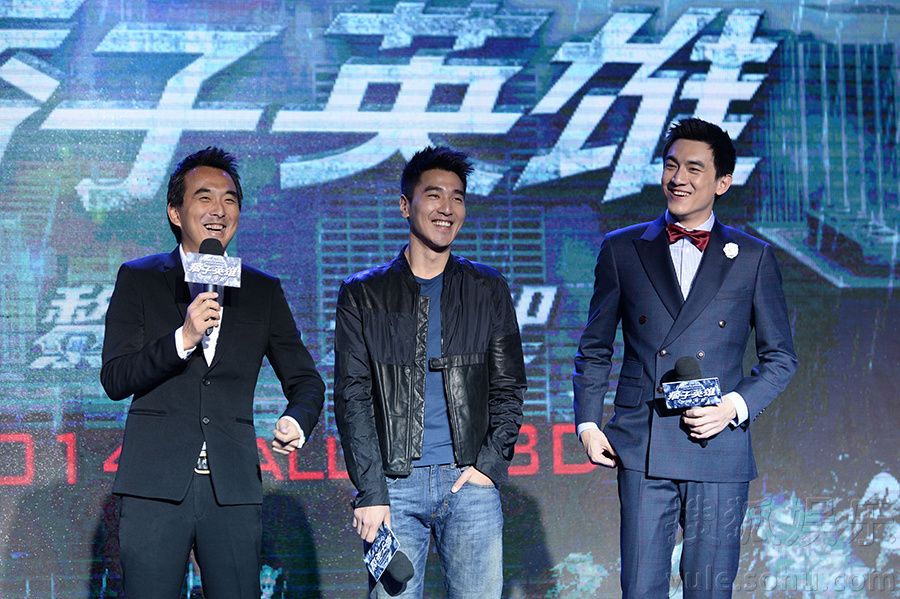 Director Tsai revealed that his two male leads bickered like a dating couple on the set constantly and he almost changed the script to make them an onscreen couple. I don't think Mark's real life girlfriend-turned-new-wife the celebrated C-actress Gao Yuan Yuan has anything to worry about with that bromance interfering with her newly wedded life with Mark.
First trailer for Black & White: The Dawn of Justice (English-subs):