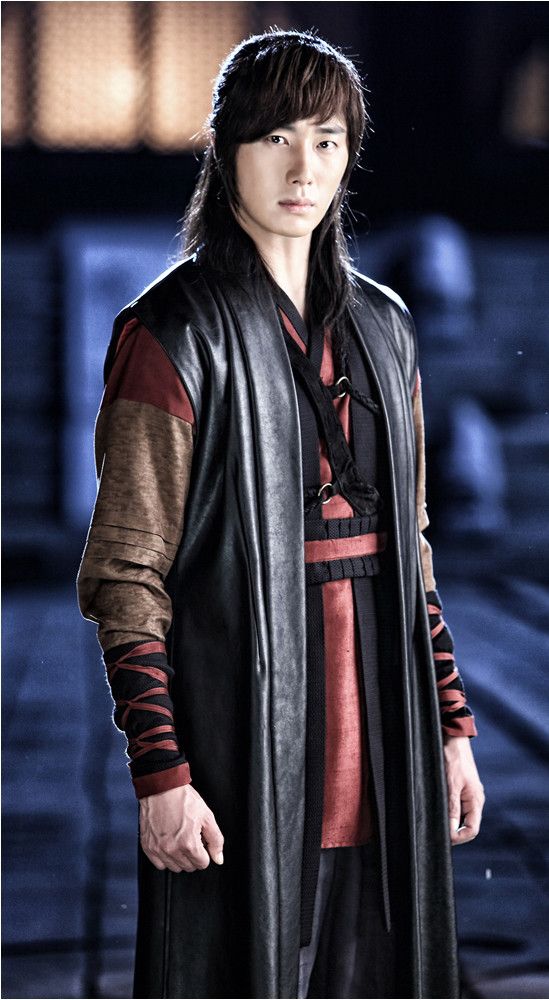 Finally! After weeks of teasing with drama stills of all the parental and elder generational cast members in character for the upcoming fantasy sageuk Records of a Night Watchman, MBC loosened the teaser spigot today and dropped the first look at male leads Jung Il Woo and Yunho in character. To say I'm underwhelmed is an understatement. Why oh why does it have to be a posed still? They look so uncomfortable and mildly constipated, not to mention the outfits are eeeesh level bad. Okay, mostly Jung Il Woo's outfit is the pits, like it was pulled out of costume department storage from the silly sageuks of yore, akin to something out of Thousand Years Love. Yunho's outfit isn't as bad since it's the uniform he wears as a military officer and personal bodyguard to Jung Il Woo's princely character.
These two new stills, on top of the batshit insane looking one released last week of Kim Sung Oh playing the villain character called, get this, Psychic Sadam, this drama is already one foot in hot mess territory and hasn't even aired yet! Psychic Sadam?!?! Seriously? Who is naming and dressing characters in this drama? Psychic Sadam is dressed like a cross between Jafar in Aladdin and an aging rocker fan attending a KISS concert. These stills definitely worries me and gives off the impression that MBC's decision to extend the pretty lowly rated Triangle for two episodes might be a late ditch effort to buy more time to tweak Night Watchman before it even airs. All those jokes about painfully awkward at acting Yunho in his first sageuk might end up not even worth mentioning if the entire thing fursplodes into brilliant fireworks of crazy.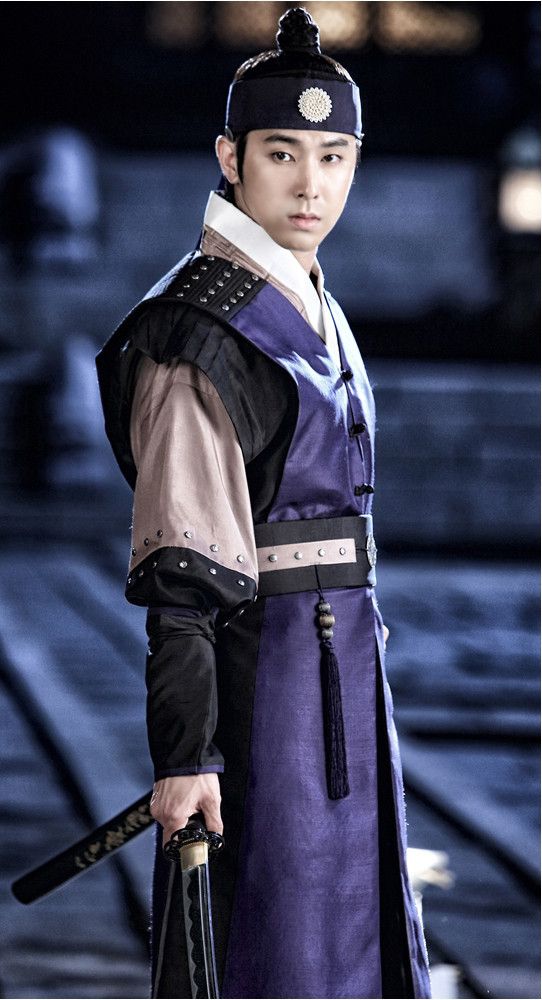 Jung Il Woo's outfit wouldn't look half as awful if he wasn't wearing what looks like leather pants and what definitely is a leather sleeveless long vest. It's also a shame that Jung Il Woo, rocker of the famous sageuk mane of glory in Return of Iljimae, now looks like he got his hair cut at a sageuk equivalent of Super Cuts. You guys need to help me out with more eyes on Yunho's picture, but I swear it oddly looks like just his face is photoshopped onto the body, except I know it can't since there would be no reason for it. His face visually looks like its floating on top of his body!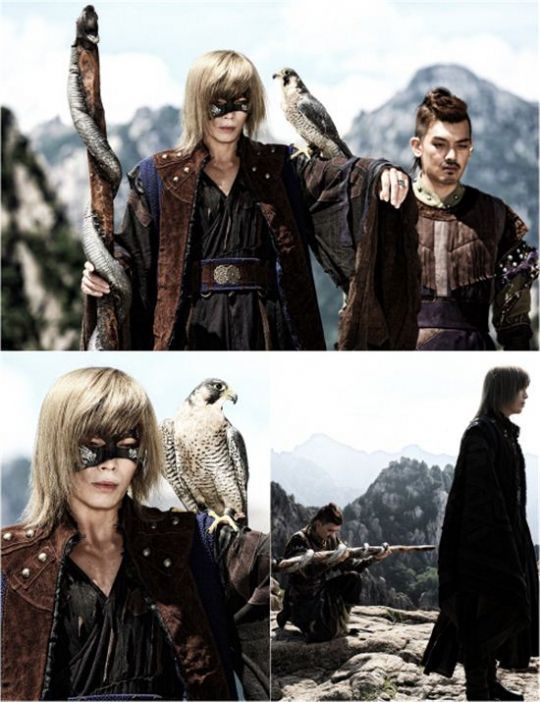 Presenting……..Psychic Sadam! ROFLMAO forever! The asymmetrical ill-fitting half mask under the shaggy blond wig just seals the lameness deal completely. Kim Sung Oh will likely be hamming this up like his paycheck depended on it. There's no other way to play a character dressed like that other than embracing the full baddie glory.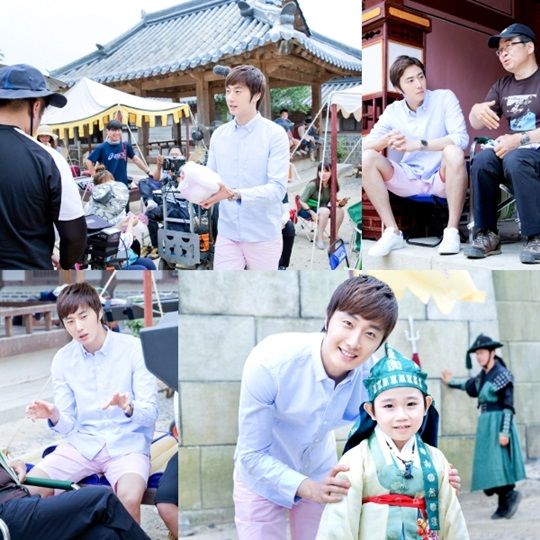 Even the promise of Jung Il Woo's cute smile and adorable munchkins might not be enough to save this drama.