Only with its most high profile cash cow screenwriter will SBS make an official big announcement as to the confirmation of a time slot for her next drama. Kim Eun Sook is still riding high off the success of Heirs, less as a quality piece and more of a "raking in the dough" project. If it was her only success then she might not deliver again but Heirs was merely the latest in a looooooong line of Kim Eun Sook dramas that got the ratings and the profit for the network. SBS has announced that Kim Eun Sook's next drama is scheduled to air next June in 2015 and will be almost completely pre-filmed. The drama is tentatively called Descendants of the Sun and was supposed to air in early 2015 when the news first came out earlier this year. But due to its pre-filmed nature, and the fact that casting hasn't even started, it's not surprising that the premiere date is being pushed back to the middle of 2015.
This drama will be a HUGE production, make no bones about it, with reportedly over 80% of the drama being overseas shoots. Considering how I laugh at all the overseas portion of Kim Eun Sook dramas including the ridiculousness of Heirs in Los Angeles, this does not bode well for me. Co-producing this sucker will be movie house Barunson which has the acclaimed movies Mother and The Good, The Bad, The Weird under its belt along with drama production Hwa & Dam Pictures that has worked with Kim Eun Sook before in producing Heirs, A Gentleman's Dignity, and Secret Garden. The drama is described as an uplifting humanist story about people who work in dangerous disaster zones and love blossoms for the two leads through helping those in need and looking after each other. Sounds…..different, I guess?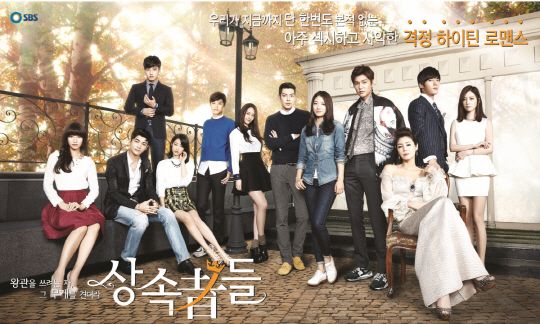 There are some big names (obviously) bandied about for the leads including a feeler sent out to Kim Soo Hyun as well as long percolating rumors that Kim Eun Sook wants Hyun Bin for the drama. Neither name surprises me and honestly with her clout it's going to be an A-lister at this point. I won't be surprised if she manages to land movie stars who don't do dramas like Kang Dong Won or even Won Bin.
The budget for this drama is purportedly one of the biggest ever for any K-drama due to the extensive overseas shoot and the disaster zone setting. The drama getting pushed back is not due to Kim Eun Sook's script not being done but purely on the financial planning aspects as the PPL is going to be insane in order to fund this drama's huge advanced overhead costs. Unlike Heirs and the random high school setting, Descendants of the Sun will go back to the more mature age bracket of Kim Eun Sook's drama leads. I'm just begging for another City Hall but feel like that's such a pipe dream. Sigh.