The labored production history of the drama adaptation of the Tong Hua romance novel Da Mo Yao (Ballad of the Desert) is best described as potential hot mess meets the boy who cried wolf. The start and stop of when this long completed drama would finally air left me sapped of nearly all interest in it, not to mention I'm still not over my casting gripe about the two male leads. The drama was blacklisted for awhile due to the subject matter being contentious to history purists or folks who can't stand Tong Hua's fictional take on this particular historical time period. That was overcome when the name was changed for the drama and all characters to remove any affiliation with DMY, even though it's still the exact same story. Finally the drama has now gotten a third name change to Feng Zhong Qi Yuan (风中奇缘 translated directly as Magical Fate in the Wind) but gets the English title of Sound of the Desert alluding to its DMY origins.
I can care less if production company Tangren titled the drama Story of a Girl, it's still Da Mo Yao to anyone who followed the production. The drama is for sure 100% certain to air on October 1 (in three weeks!), with Tangren beginning the wave of promotions and all three leads have started posting updates on their weibos. The drama actually looks decent in acting and costume/set pieces based on the previews but the CGI deer, wolves, and battle sequences are going to be a major ROFL experience. I'm finding myself getting more and more pumped up especially with Hu Ge already making me sniffle with his acting plus he's doing his own voice dub and singing the ending song for the drama called "Please Live Well". *tearing up already here* Liu Shi Shi's voice dub will be the same lady who does all her dubs in Bu Bu Jing Xin, Bu Bu Jing Qing, and The Incisive Great Teacher so it's familiar already. Check out the new television teaser, the official theme song MV, and a batch of new stills and posters below.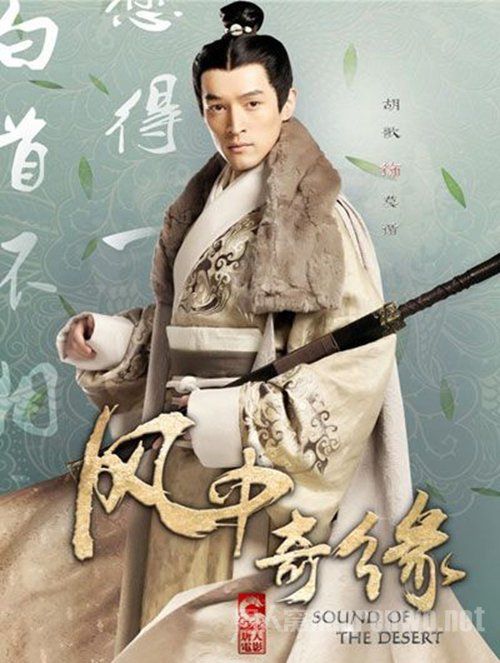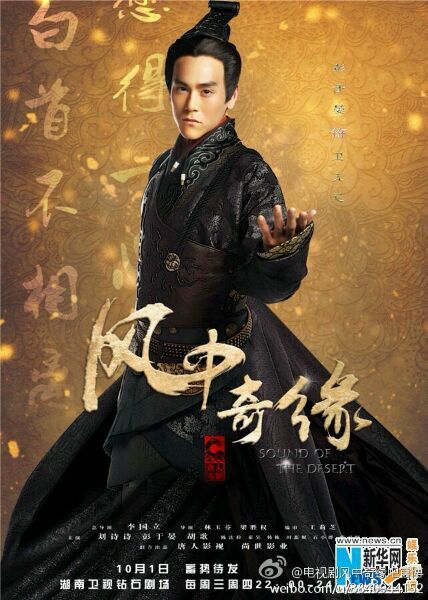 Liu Shi Shi plays the female lead named Xin Yue in the drama (Jin Yu in the novel), a wolf girl from the tribal desert who goes to the Han capital of Chang An and has a complicated love triangle with Hu Ge playing handicapped and brilliant Mo Xun (Meng Xi Mo or Jiu Ye in the novel) and Eddie Peng as brash general Wei Wu Ji (the novel's Huo Qu Bing or Xiao Huo). I was a hardcore Xiao Huo shipper in translating the novel but I have major issues with the casting of Eddie when it was supposed to be Hu Ge all along. Xiao Huo's cocky attitude works in the novel because there is a kernel of boyish longing and insecurity buried inside. I also liked that ultimately Xiao Huo was the better choice for Yu Er to spend her life with.
Eddie is just straight up arrogant in the way he plays Xiao Huo based on the previews and me no likey. And yes, I'm also visually shallow and Eddie's chin is a big turn off. I fully acknowledge he's a good actor and I like him in his modern roles, but as Xiao Huo in this period drama it's just not promising to me. Plus the first previews show Hu Ge nailing Jiu Ye's internalized sadness so I'm all over that ship now for the drama viewing. I can now marinate in all the pain that Jiu Ye shippers feel, starting from wanting to rip Xiao Huo a new one for how he found Yu Er first after she ran off from Chang An and then hied her off to the army base which is why Jiu Ye who was just a step too slow never found her in time. Tsk tsk tsk, I concede all's fair in love and war but now I'm all for the poor noble idiot suffering in his wheelchair.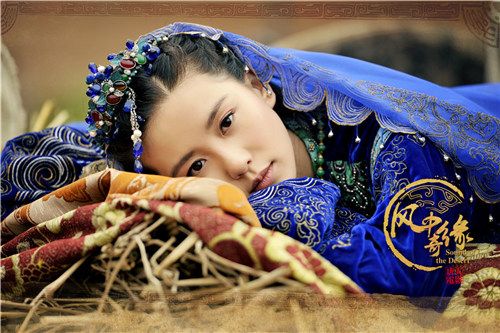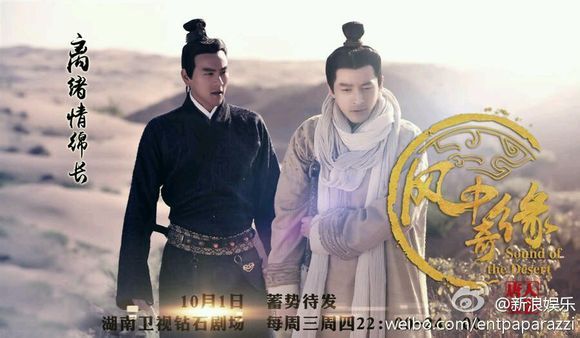 Da Mo Yao official airing teaser preview:
Da Mo Yao official theme song MV "White Hair Lament" by Della Ding: