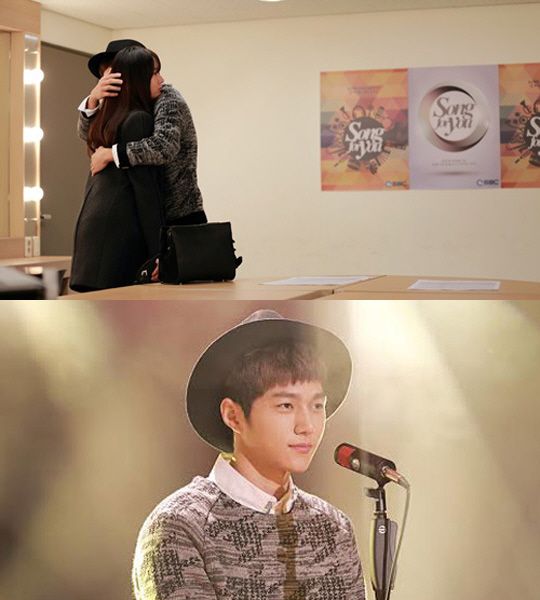 I'm tempted to send a trans-Pacific holler to the screenwriter for My Lovely Girl and ask the lady if she's gone mad? Sure she's written some middle-of-the-road fare like Can We Love, Dr. Champ, and Scent of a Woman, but so far all she has to show for MLG is how utterly ordinary and placid it is. Kind of like a dim-witted but pleasant tempered cow munching cud in the field. The washed out tone of MLG alone wouldn't give me the urge to ping her, but the written and video previews for episode 12 are giving me a raging case of the jumped shark.
Those watching know what I'm talking about, the implied action on Hyun Wook's part to run away with Se Na from the truth coming out. Da fuq? I gave him plenty of episodes to come clean and not only is he not coming clean, he's actively keeping the truth from Se Na now in a way that's negating all my earlier goodwill for their relationship. If a relationship is based on one fundamental lie that would torpedo it should it come out, then that relationship is unhealthy and wrong. Period. At this point if Se Na doesn't like Shi Woo back, I'm all for her going off and adopting a dog like Dal Bong and having a non truth-concealing puppy to raise as company.
Preview for episode 12:
Written preview for episode 12:
Jae Young offers to contract with independent songwriter Se Na but gets her uninterested dismissal in return. Jae Young claims to have been close with So Eun in the past and tells Se Na to go to a pub where So Eun used to work. Because Jae Young met with Se Na, Hyun Wook grows anxious and decides to leave and take Se Na abroad to study…..