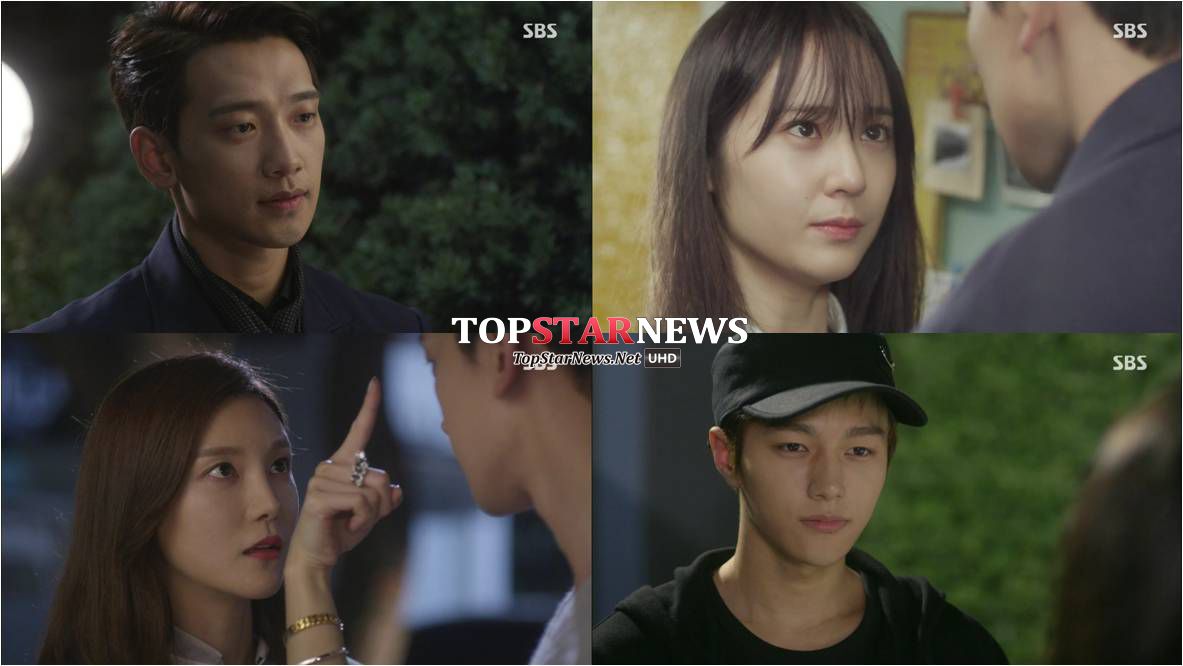 It's clear following My Lovely Girl from the very beginning that this screenwriter was interested in manufacturing a narrative platform around the world of Korean music entertainment and song producing. I can't feel anything organic to the story that was either Se Na or Hyun Wook driven, as if she had an urge to share this really lovely tale of healing and second chances. I don't know why folks still have a problem with Se Na falling for her sister's former boyfriend, nor are my issues with Se Na and Hyun Wook in any way, shape, or form connected to that. I'm just so underwhelmed to the point of wanting a reprieve.
The problem with the central OTP is that the journey never sold me on their healing love or great love down the road. It was building up well initially but totally dove off a cliff once the relationship got mired in Hyun Wook trying to keep the truth from Se Na. That was a huge mistake, and the drama narrative got bogged down by it for too long when we need to see Hyun Wook healing (he hasn't) and Se Na growing up (she hasn't either). Shi Woo is just a fun presence but that doesn't mean I think Se Na should suddenly transfer her affections over. I'm stuck with feeling so exhausted by a drama spinning its wheels on much ado about nothing.
Preview for episode 14:
Written preview for episode 14:
Going on a radio talk show, Shi Woo reveals to the DJ that there is someone he has a crush on. The picture of Se Na and Shi Woo taken in the hospital is revealed and their scandal erupts. The agency prepares to go public and confirm they are dating. Sang Jin feels bad for Hyun Wook who is preparing to let Se Na go and goes to see Se Na hoping to clear up the misunderstanding she has about Hyun Wook and So Eun.