Today is 1111 (November 11th) which is the relatively newly designated Singles Day in Mainland China, but for the noonas of the drama world it's the day that the Korean military officially announced that Yoo Seung Ho's discharge date will be December 4th. I've known that he was coming out that day for a long time but it's nice to have an official confirmation lest something happens and my baby gets held back. And which point all hell would break loose. Just sayin', not threatening or anything.
Yoo Seung Ho's agency also released a statement that he'll be diving right back to his still red hot entertainment career immediately after discharge, with fan meetings tentatively scheduled for Seoul, Tokyo, and Shanghai. For his first acting gig, he's still considering the K-movie Joseon Magician which has already cast Go Ara as the leading lady. I still want him to do a drama first because then I get to see him onscreen for two to three months straight. I'm waiting for you, Seung Ho-shhhhi!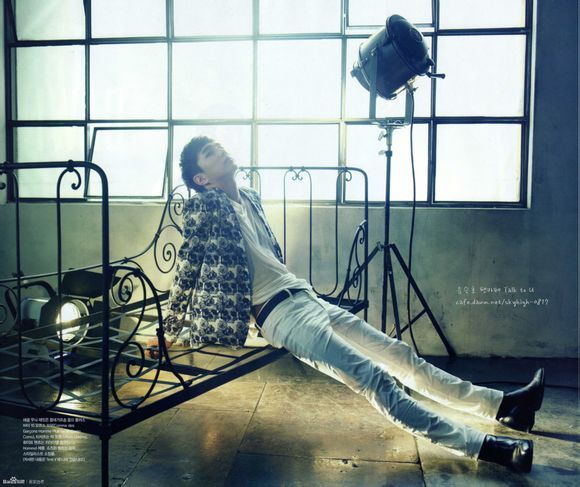 This is the most excited I've been for an K-actor discharge since Lee Jun Ki got out of the army three years ago. Lee Jun Ki probably had the best post-military career of all the actors that enlisted around his time. Yoo Seung Ho will do well to check out how hyung picked acting projects as a guide post, but then again Yoo Seung Ho has already shown himself to be exceedingly savvy in acting choices even before he enlisted. Boy has an old soul and soon he'll be back physically older as well and ready to graduate from ICOMYM and slay the ladies as a legit adult male.