I'm trying to keep my expectations low for Pinocchio which premieres in mere hours on Wednesday night in Korea on SBS. Forget the hyped up casting of Lee Jong Seok and Park Shin Hye, or whatever residual audience love remains for the production team from it's last drama I Hear Your Voice. What I really want to see is an excellent quality first episode, something that would validate the anticipation and provide some reassurance that it's following the drama.
This post contains all the remaining drama stills released by the production in the last few days, nothing terribly exciting that screams "you must watch!' but does continue to showcase a drama that looks rather heartfelt. Lee Jong Seok and Park Shin Hye's same-age characters meet as kids when her grandfather rescues Lee Jong Seok's character from the ocean and adopts him as his long lost eldest son. What ensues is growing up together as fake uncle-niece with plenty of real falling in love opportunities. Just my type of fauxcest.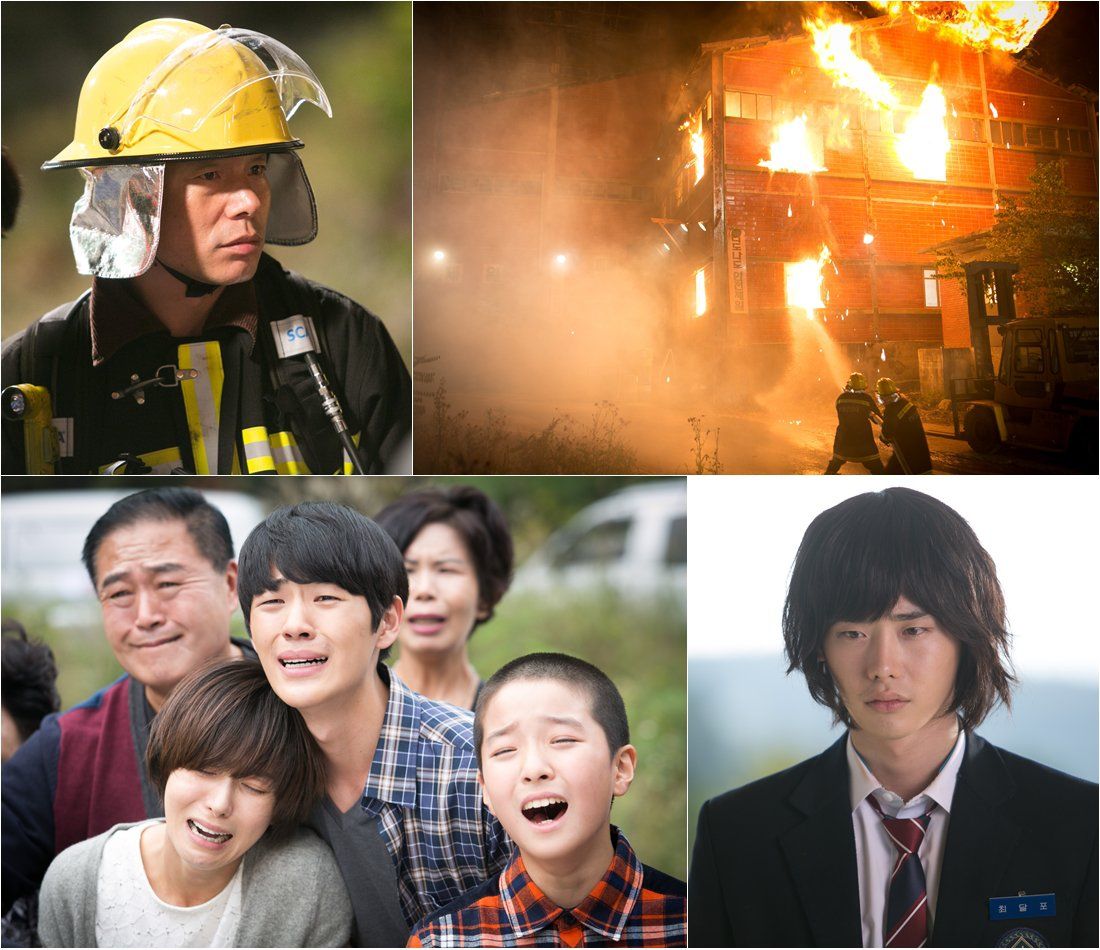 Lee Jong Seok's character escapes from his real identity when his real family life falls apart after his firefighter father is accused of cowardice and abandonment on the job. He has a photographic memory and high IQ but pretends to be an idiot and fool at school once he becomes Park Shin Hye's character's "uncle". Everyone in the family knows he's not the real uncle but goes along with the story to keep the slightly mentally ill grandfather happy and comforted.
Jin Kyung plays an ace television reporter known for her hard hitting journalism and lack of empathy when it comes to delivering ratings on sensational news stories. She's also Park Shin Hye's character's mom who left her husband and daughter back in the rural seaside town to move to Seoul for her high powered career.
Park Shin Hye's character suffers from the Pinocchio syndrome whereby she can't tell a lie otherwise she'll hiccup. In a fantasy sequence, she dreams that she'a a public defender arguing a case for her serial killer client played by Jung Woong In in a cameo reprise of his role in I Hear Your Voice. She can't defend him properly and outs him in front of the judge as the killer because he confessed to her in private.