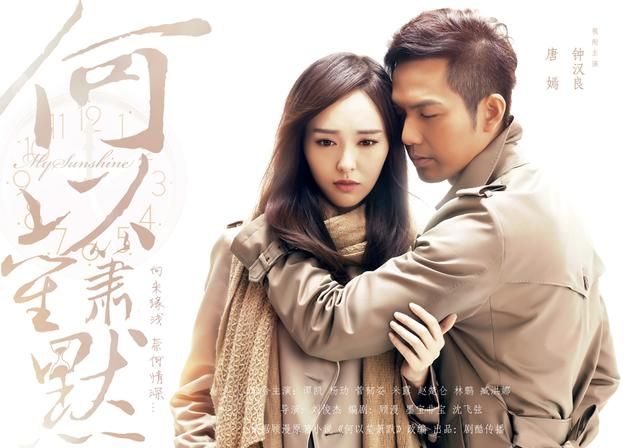 I'm way addicted to the currently airing C-drama My Sunshine based on the Gu Man novel Silent Separation (He Yi Sheng Xiao Mo 何以笙箫默), one of those rare beasts where is the drama is good as the novel. That's saying a lot even though I have to qualify that both are merely okay as far as storytelling quality, but producing a consistent okay yet satisfying output is no easy feat. Even better is the director acknowledging all the flaws with the story and the adaptation – the drama is too bloated with supporting character stories but sticking with just the OTP of Mo Sheng and Yi Chen would be done in six episode, and the romance is devoid of any real obstacles once the major misunderstanding is overcome early on but the story's satisfaction is of watching two people who really love each other making it work finally.
Another funny bit is the director double filming the critical college era romance, without which the entire adult romance and reunion would fall flat because no one would give a fug whether those two love idiots get back together. With the cutest sweetest college era romance I've watched in ages, the audience is madly rooting for the grown ups to fix their youthful follies. The director initially cast youngsters Wu Qian to play Mo Sheng and Luo Yun Xi as Yi Chen and filmed the entire portion only to nix the idea and had adult leads Wallace Chung and Tang Yan also play their own college counterparts. When it came time to air the drama, the director when went back to the teenage leads cut which turned out fantastic, but now the director has revealed he's planning to repackage the drama into a 90-minute cut and in that version he'll use the Wallace-Tang Tang college version. That's like getting two different versions of the same tasty cake! YUMMY!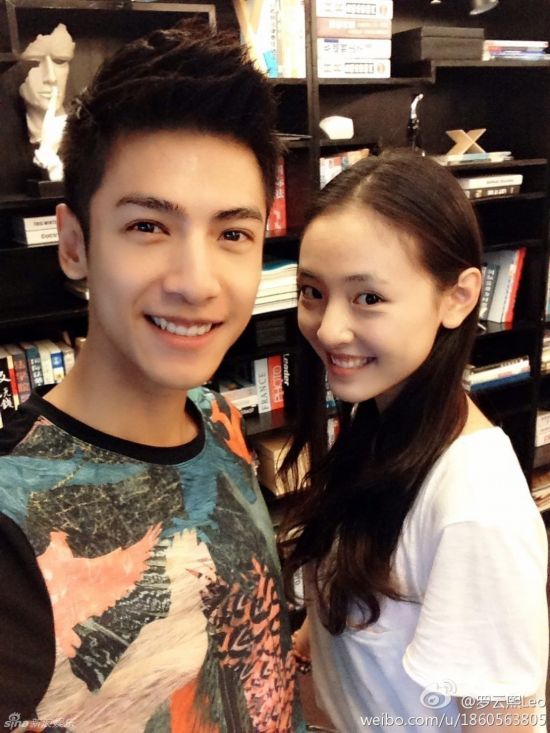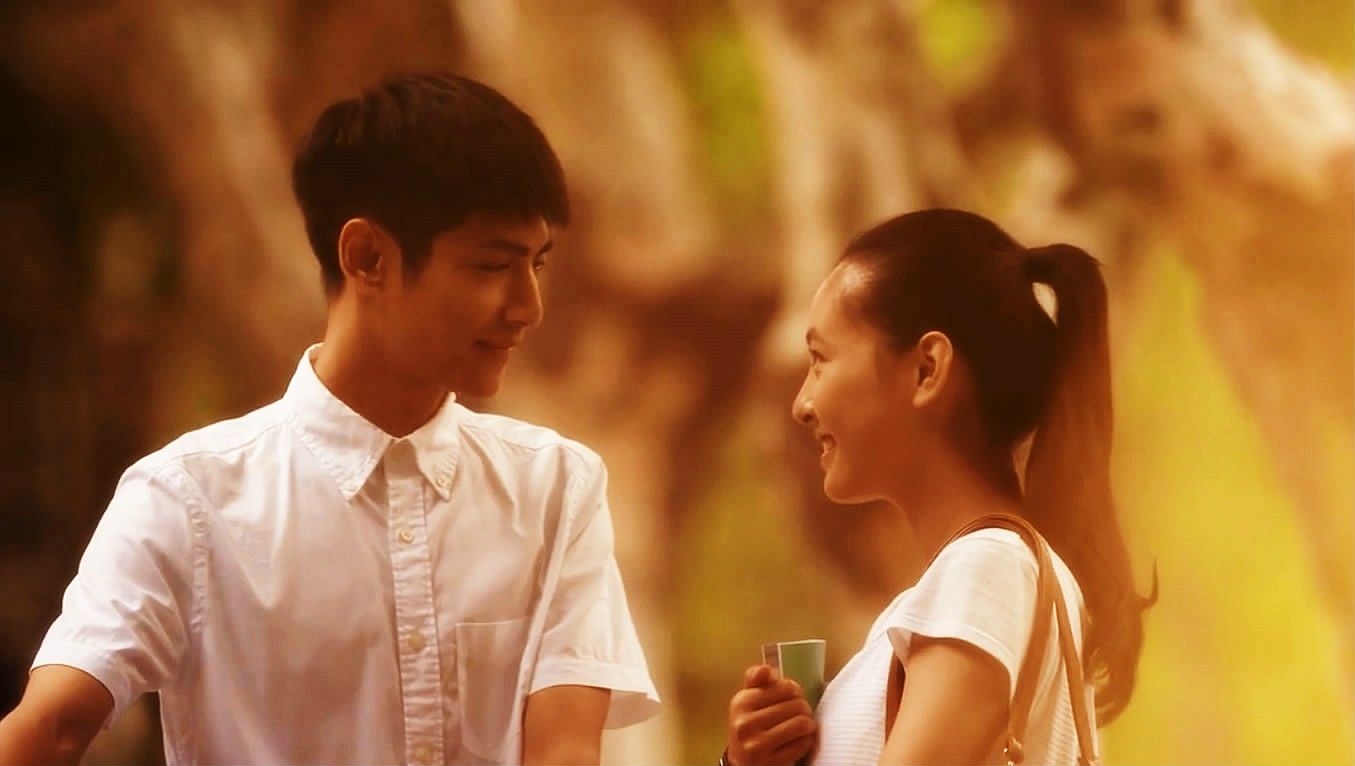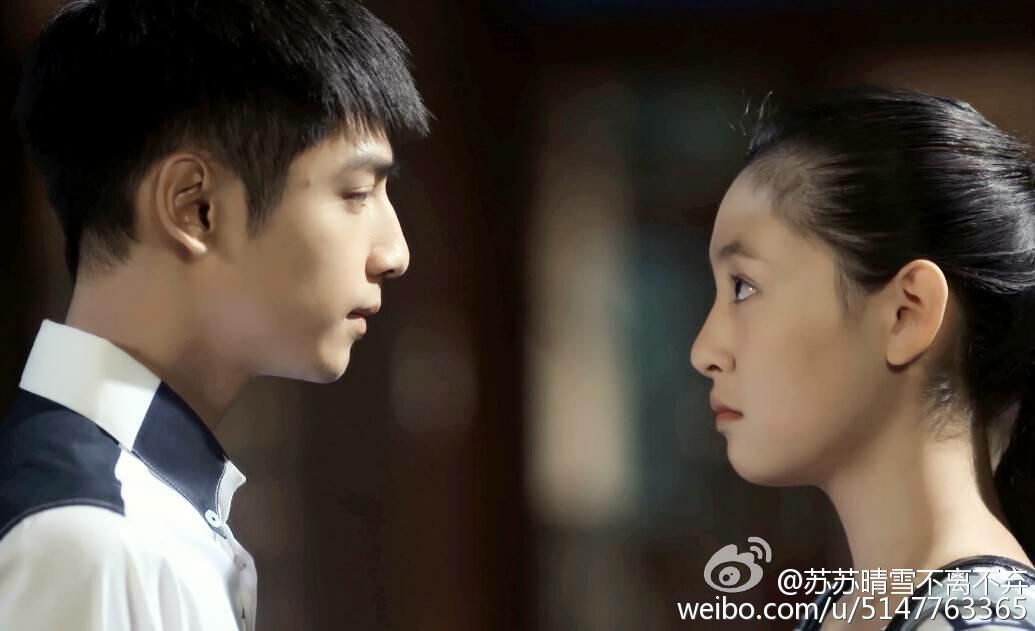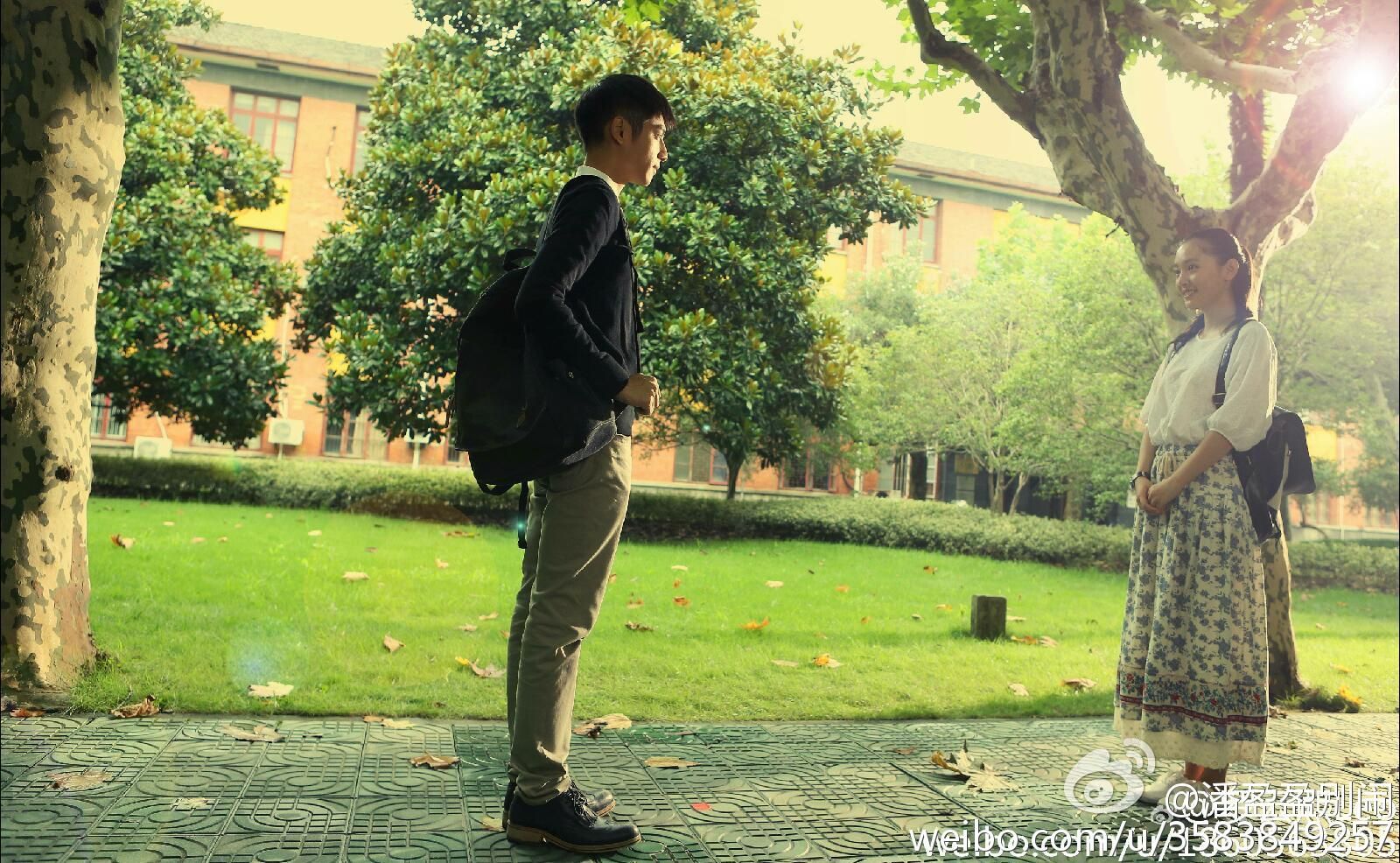 I think it'll be fun to watch the condensed cut and compare which college era version worked better. Youngsters Wu Qian and Luo Yun Xi were absolutely perfect but the audience really needed a major suspension of disbelief that in 7 short years they would grow up into Wallace and Tang Tang, LOL. I loved their adorable chemistry and Wu Qian is basically a young Yang Mi in terms of having the ability to sell the aegyo without ever once coming across as syrupy or fake. Not to say Luo Yun Xi didn't do a solid job as Yi Chen but he's required to be mostly facially paralyzed since Yi Chen rarely ever twitches and emotion, in that respect he also delivered spot on.
I have also been enjoying Wallace as adult Yi Chen, less so Tang Tang but mostly because adult Mo Sheng had all her college personality sucked out of her for the early half of the drama. It makes me want to watch them act out their own college era romance and make the two segments transition even more seamlessly. I'm super pleased with the director's decision to keep milking this cow since there are lots of fans clamoring to watch the already filmed footage of the adult leads in their college romance. Checking out the two version stills above and below, any preferences from other folks also watching My Sunshine?