This isn't exactly a threesome of flower boys I would ever have cooked up for a show together, which could be the recipe for unexpected fun times ahead. SBS has revealed that Jung Il Woo, Lee Hong Ki of F.T. Island, and his fellow label male CNBLUE's Jung Yong Hwa will be guests on the still popular variety show Running Man. I like these three entertainers to varying degrees – Jung Il Woo is hit or miss depending on his role and the underlying quality of the drama, I hate Jung Yong Hwa's acting but find him captivating and amazing when he sings, and I'm probably in the minority for liking Lee Hong Ki more as an actor than his singing (which is also good!).
What I like the most is getting to know them in a fun variety setting, for whatever reason I've actually not seen these three in interviews or variety shows before. Not that they haven't done any prior to this, just that I've not been inclined to watch. Maybe packaging them in a trio is the triplicate lure needed to make me tune into this episode of RM, a show I only watch when there are guests on that interest me. Lee Hong Ki and Jung Yong Hwa are known to be friends and even worked on a drama together in You're Beautiful. Jung Il Woo's good friends in the industry are Lee Min Ho and Kim Bum so I kinda wish those two from Boys Before Flowers would join him in RM. Alas this will have to do.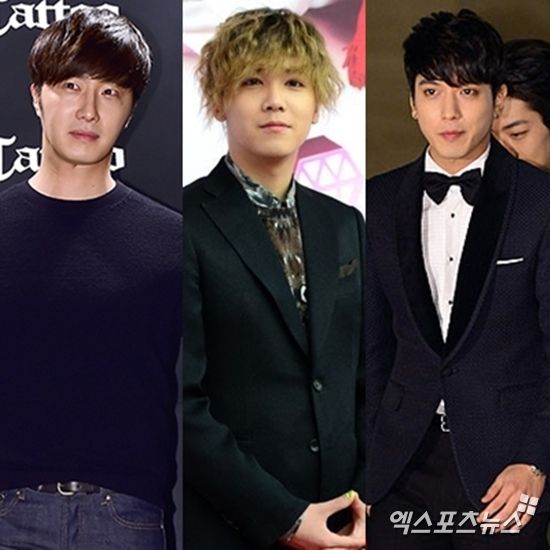 I know Lee Hong Ki is likely going on RM to promote for his group F.T. Island, which recently launched a comeback with a new album. Jung Yong Hwa had his solo singing debut in late January so may be still promoting for that. Not sure what Jung Il Woo is doing RM for but who needs a reason as long as the entertainer is game to have a little fun and fanservice. This episode is filming on Monday March 30th in Seoul and will air sometime in mid-April.