There's a change of plans over at KBS and it's not clear the reason behind it. The network has announced that summer melodrama Uncontrollably Fond with Kim Woo Bin and Suzy airing on Wed-Thurs in July will now be followed by young adult romance sageuk Moonlight Drawn by Clouds. It was originally supposed to be followed by flower boy sageuk Hwarang: The Beginning, which has actually been filming already whereas Moonlight just finished casting leads Park Bo Gum, Kim Yoo Jung, Yook Sung Hae, and Chae Soo Bin.
Moonlight was originally slated for the KBS Mon-Tues slot, premiering in late August after medical drama Beautiful Minds, so now it's unclear whether Hwarang will take over that Mon-Tues slot, or stay on Wed-Thurs to follow after Moonlight towards the end of the year. All I know is that KBS has a slew of insanely good looking people populated dramas and the switcheroo doesn't bother me as long as the end product has great storytelling quality rather than all looks and no substance.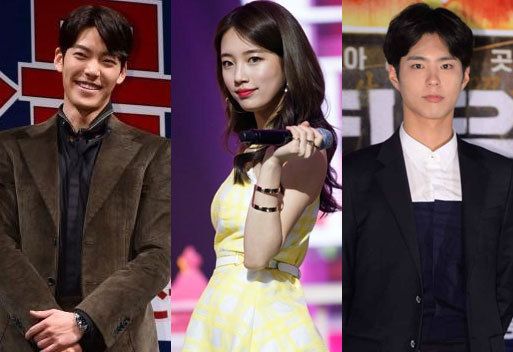 I wonder if the scheduling move is to buy Hwarang more time due to a rather injury plagued shoot so far. Male lead Park Seo Joon was rushed to the hospital for a neck injury suffered filming an archery scene, while female lead Go Ara got her hand bitten by a horse during the off time on the set.