I've been watching K-dramas over for over a decade and covering the industry via this blog a little less than that, and I can vouch for how difficult, sanctimonious, and exacting the domestic Korean netizens are even more than when the international viewers start chiming in. If I-netz are not feeling a drama, K-netz have already ripped it to shred with the most creative and acerbic biting wit possible. It's with that background that I am truly moved by the feedback for just concluded tvN period drama Mr. Sunshine – I've only watched the beginning and then tabled the drama for a marathon but reading the reviews have me sobbing with tears for how the drama unfurled and touched the hearts of the viewers.
It's time to put aside the personal dislike of male lead Lee Byung Hun for some viewers and accept that the drama truly pierced to the core of Korean pride and achieved the goal screenwriter Kim Eun Sook set out to accomplish. In the end female lead Kim Tae Ri's character Go Shin Ae was as stand-in for Joseon Korea/Korean Pride and the drama acknowledged and highlighted the sacrifices of so many nameless citizens who lived through a war-torn era and lived with dignity and courage. Brava Mr. Sunshine, I applaud the earned success and a slow cap for the entire cast and crew. As for ratings, the final episode took in 18.129% AGB nationwide so didn't break Goblin's last episode ratings record of 18.680%, but the Seoul ratings did as Mr. Sunshine netted 21.129% to Goblin's 20.986%.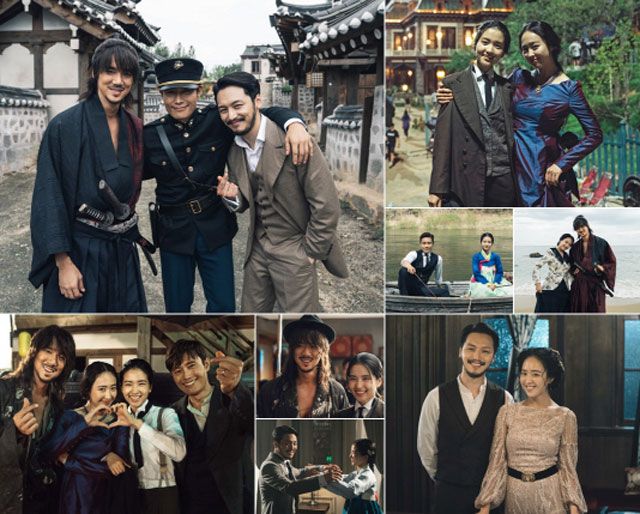 Mr. Sunshine will also hold the record for tvN in terms of highest average ratings, and it ought to have been even higher but for that one Saturday night the ratings dropped by half due to the broadcast life of the Asian Games soccer final with South Korea. Mr. Sunshine's average ratings are 12.955%, Goblin at 12.924%, and Answer Me 1988 in third place with 12.43%.