Oh man, Heon-Hee shippers are going to be sad their favorite couple missed each other by a refrigerator. LG selected Kim Tae Hee and Jung Woo Sung to be its spokescouple for its new line of Dios fridges. They filmed the CF just last week. This selection is all the more ironic since Kim Tae Hee's My Princess co-star Song Seung Heon was paired with Han Ye Seul last year to hawk LG's line of Whisen fridges.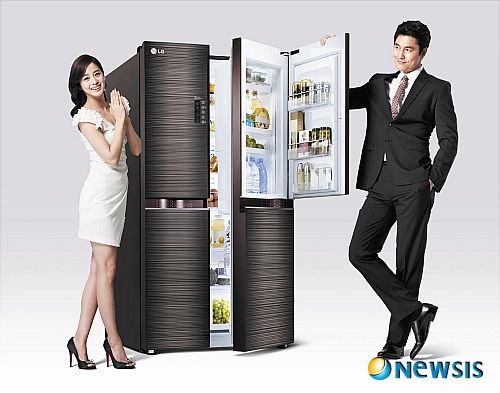 This isn't the first time Jung Woo Sung and Kim Tae Hee have worked together (they so memorably did The Restless and my brain is still hurting over that movie), but this time around, they actually have chemistry! I know, who woulda thunk it? The ad campaign looks to be a two pronged attack of the juxtaposition of the elegant couple versus the sensual couple.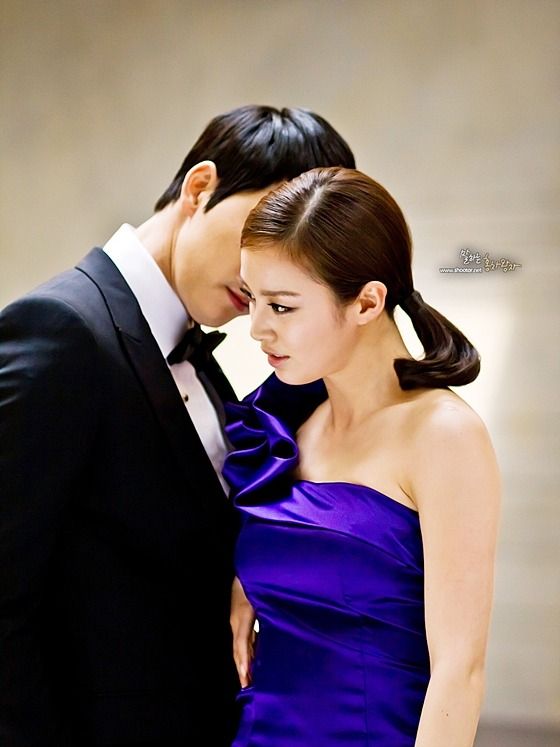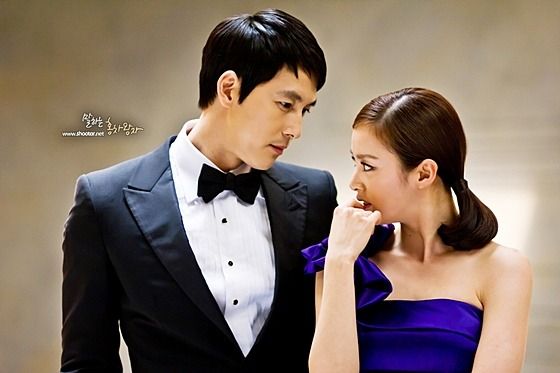 Too bad my selection criteria for buying a fridge is in no way influenced by which pretty couple is hawking it, which I suspect is true of most people in need of a fridge. Unless said fridge comes with my own Jung Woo Sung inside of it, I'm going with the fridge that is the most awesome in looks and utility.