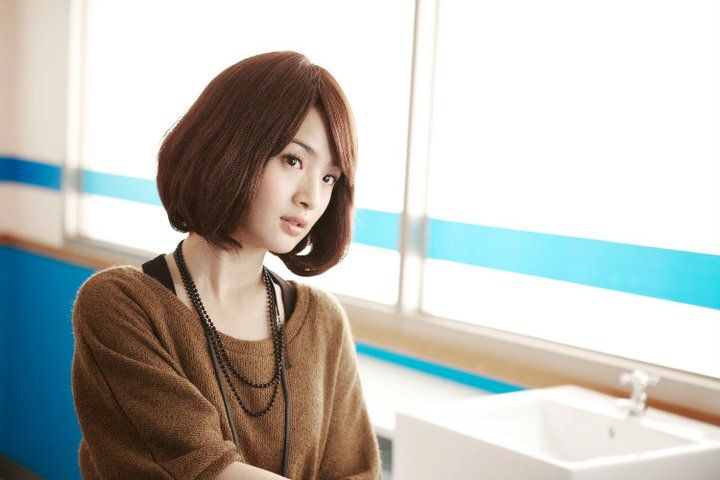 No sooner have I discovered my newest beloved (that would be Li Yi Feng *ahem, MINE*), it would appear that 2011 is turning out to be a breakthrough year for him. No surprise, since he's an '87er, and I've recently discovered that some of my fave younger generation actors are all '87ers, and 2011 is their root life year (rabbity cuteness galore). Back to Li Yi Feng, who is coming off a stellar performance in Sunny Happiness and, it turns out, just finished filming an upcoming romantic comedy movie with Ariel Lin and Bolin Chen called Lovesick (戀愛恐慌症).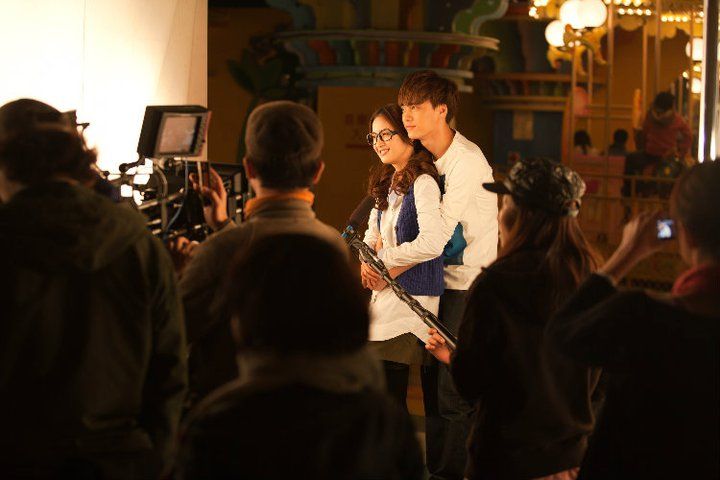 Lovesick wrapped filming in January and is currently in post-production, with a scheduled release date in Taiwan in August 2011. Li Yi Feng plays the second male lead, and the cause of our heroine's love phobia. The movie is about a girl who gets her heart irrevocably broken by her high school boyfriend (my Feng Feng as a bad boy? oh hells yes!), and swears off love forever. Years later, she's working at a hospital when she encounters this seemingly perfect male doctor played by Bolin Chen. She sets out to prove to the ladies that he's no good, and ends up discovering that he may just be the right guy to cure her love phobia.
What can I say? This movie sounds like a frothy, cute, and harmless little romantic comedy that's breezy and fun. The stills make it look adorably slapstick. The director is a Hollywood-based Chinese-American director who specializes in shooting short films and athletic sports commercials, and he brought many of his own Hollywood-based production crew. All in all, Ariel+Li Yi Feng (sorry Bolin, I know you're the male lead and all) is so much win I've been squealing like a stuck pig all day. Check out tons of BTS production stills and join me in happily anticipating its Summertime release.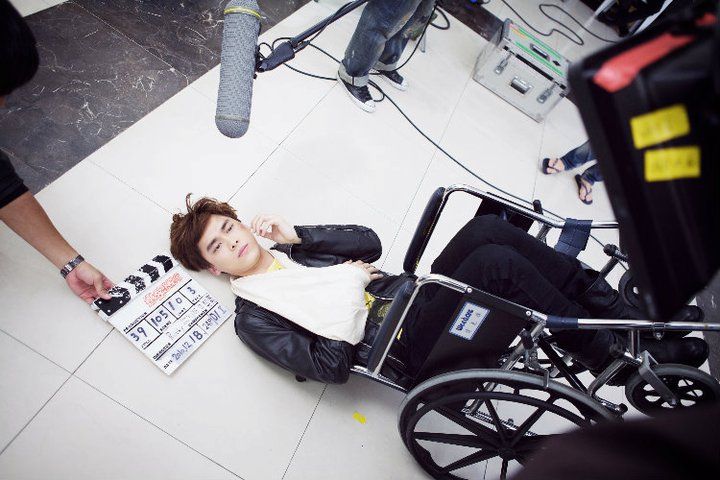 My Feng Feng is supposed to be high school aspiring wannabe rock star, and just look at his ridiculous hair! And why is he still so perfect? I don't know, it's like the mystery of the origins of the universe.