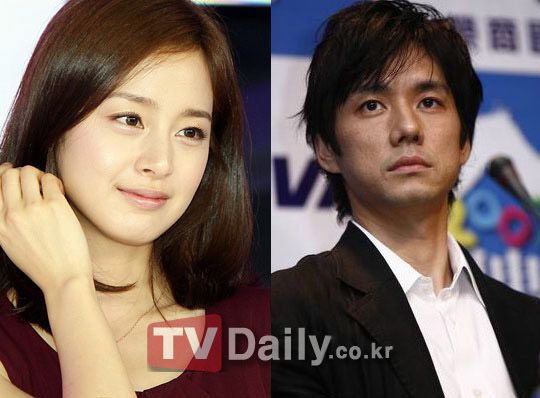 Boku to Star no 99 Nichi is going to have a tough uphill climb if we take the ratings for episode 1 of Nankyoku Tairiku as any indication. KimuTaku's dogs and Antarctica period feel-good drama premiered with a 22.1% Kanto ratings, which is kickass but for the fact that all KimuTakus doramas have debuted higher. It's hard to top oneself when oneself set the bar too high.
Kim Tae Hee and Nishijima Hidetoshi's Boku to Star premieres this Sunday, and I honestly have no idea if the Japanese audience is even interested in it. Have a look at two more trailers below, which shows more of the supporting cast (including a glimpse of Taecyeon), and has Kim Tae Hee doing sad emoting in Japanese. I took at peek at NT, which looks great, but plan to bank it for when I'm in a warm and fuzzy mood.
Preview for Boku to Star no 99 Nichi
http://www.youtube.com/watch?v=J-Y_Y30LWsU
http://www.youtube.com/watch?v=e9HuE2ky7eQ
I hope to god this dorama has a decent story, because Kim Tae Hee appears to be playing a version of herself, which isn't all that interesting unless the story makes me care about the leads. Kim Tae Hee's Japanese is serviceable. She has the accent typical of most native Chinese or Korean speakers have when they speak Japanese, but it's built into the story since she plays a Korean actress so we don't need to pretend otherwise.