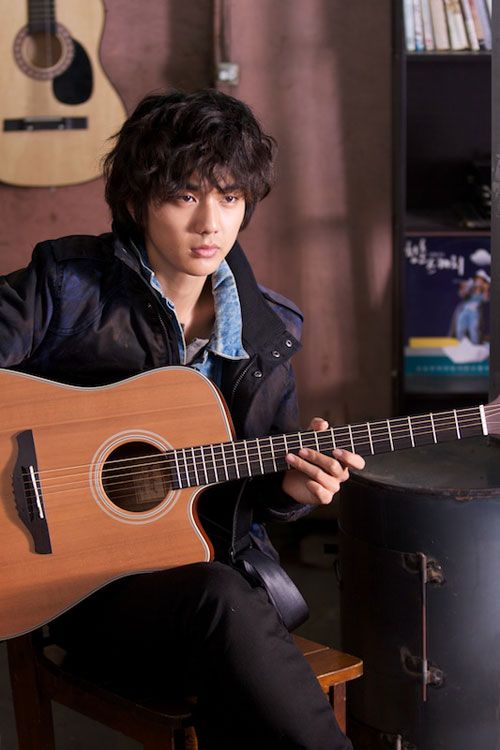 Since wrapping a busy Summer with the critically acclaimed and well-received movie Blind and starring in a hit sageuk Warrior Baek Dong Soo, Yoo Seung Ho seems to be laying low, likely contemplating his next project. He's gotten the script for a K-drama remake of ProDai (Proposal Daisakusen starring Yamapi), but I'm not sure he'll take it since the story is beyond fluffy. Even I zoned out because it went nowhere. But if he did take it, that will start him towards the romantic leading man territory.
In the meantime, Yoo Seung Ho agreed to star in the MV for Heo Gak's new song "Everytime I Hear that Song", which is a collaboration with LE. All I know about Heo Gak is that he's last year's winner of Superstar K. The MV will be released in a few days, but until then, have some official stills to drool over. I'm sorry I can't share my bucket, y'all get your own. His hair is as messy as the current trend dictates, but somehow it looks seksi on him.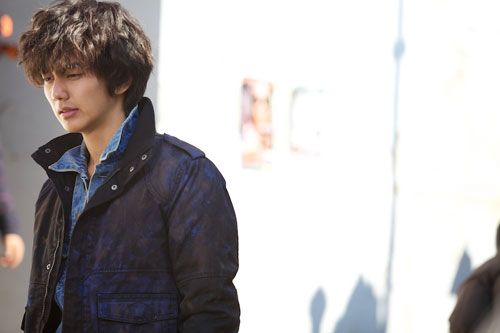 When I first watched Yoo Seung Ho many years ago in Jibeuro, there was no way in hell I could have envisioned he'd grow up into this. Sigh, expectations exceeded, my dear boy. And since I just posted on MoonSun, Yoo Seung Ho would be PERFECT to play the youngest brother to the Jung Il Woo and Kim Soo Hyun royal brotherhood. Agree with me? MoonSun needs to rewrite itself to make this happen. And since they are rewriting it already, they might as well add a fourth brother, the eldest hyung being Song Joong Ki. I think dramaverse would collectively go up in flames if these four guys ever starred in the same project together.