I'm sure everyone's like "didn't you just post about this a few days ago?" The answer is no, because a few days ago Vic Zhou was not wearing all black and Xiao Xiao Bin was missing his bright red boy cape. So those two spot-the-difference moments are enough for me to post another round of pictures of Zai Zai and the cast of Perfect Two making more rounds on the talk shows in Taiwan. This time they are on uber-host Zhang Xiao Yan's SS Xiao Yan's Night, where they got a much less gossipy welcome than when they were on Kangxi. Y'all have to forgive me for being so taken with Zai Zai's every move recently, since I've had to deal with emaciated and depressed Zai Zai for so long I feel like I've earned the right to luxuriate in his hearty happiness. At this point I don't even care if the movie stinks up the joint. I'm just thrilled making the movie left Zai Zai so radiant.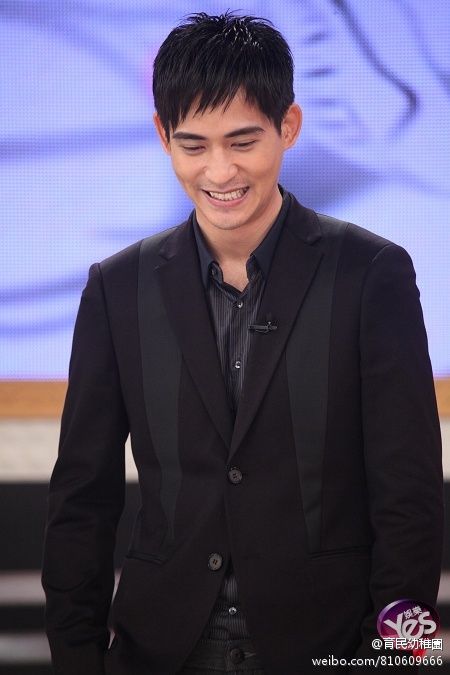 I'm loving Zai Zai's all-black outfit for the taping, but am wondering where the heck Xiao Xiao Bin dug up that red cape. I swear I owned the exact same cape when I was his age. I also think it's time for his bowl cut to go.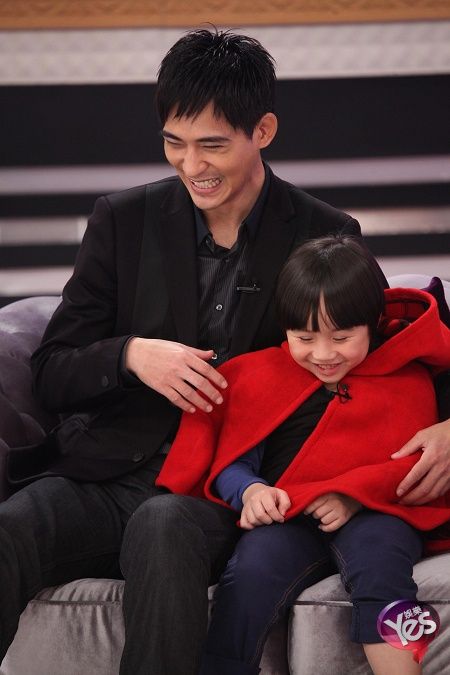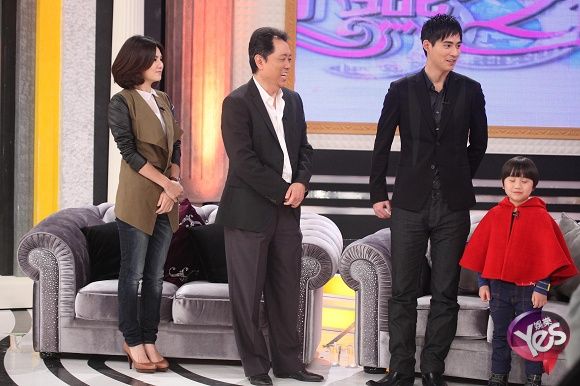 Ella really proves the old adage that a woman in love glows. I haven't seen her take a bad picture this year, ever since she's started dating her boyfriend she's been the personification of a classy beauty. So happy for her. I think she was long overdue in shedding her youthful tomboy image so she can transition to more mature roles for her career.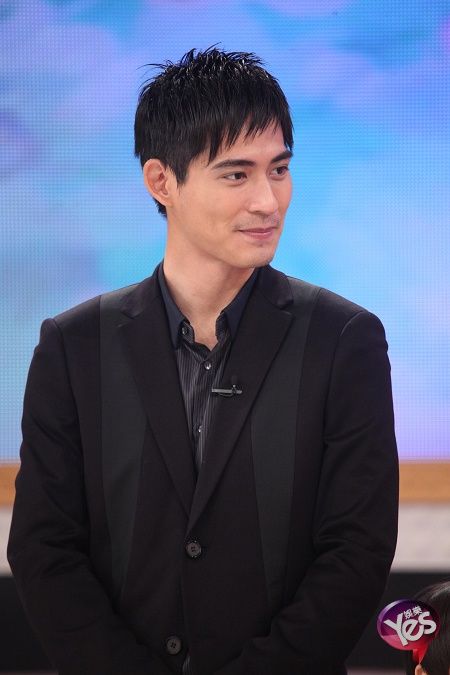 Yeah, Zai Zai…..still all MINE.