The level of epic FAIL and sheer absurdity in the press conference by the cast of the upcoming comedy movie Runway Cop (Korean title Detective Cha) almost made me topple off my chair and snort inelegantly. It appears that the production held a mock runway show and had the male leads prance around in character (or pretending to be random male super models), all dressed and made up like they were auditioning for the Korean version of Twilight. Kang Ji Hwan looks dreadful, Sung Yuri needs to cut out the aegyo poses, and the supporting cast collectively needs to be rescued from this crazy joint. I hope the movie is as least entertaining, because even looking at this press conference gave me a headache from laughing too hard at it. Sobs, give me back my normal Ji Hwan now!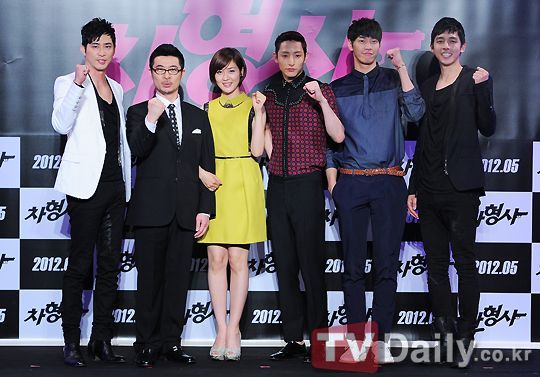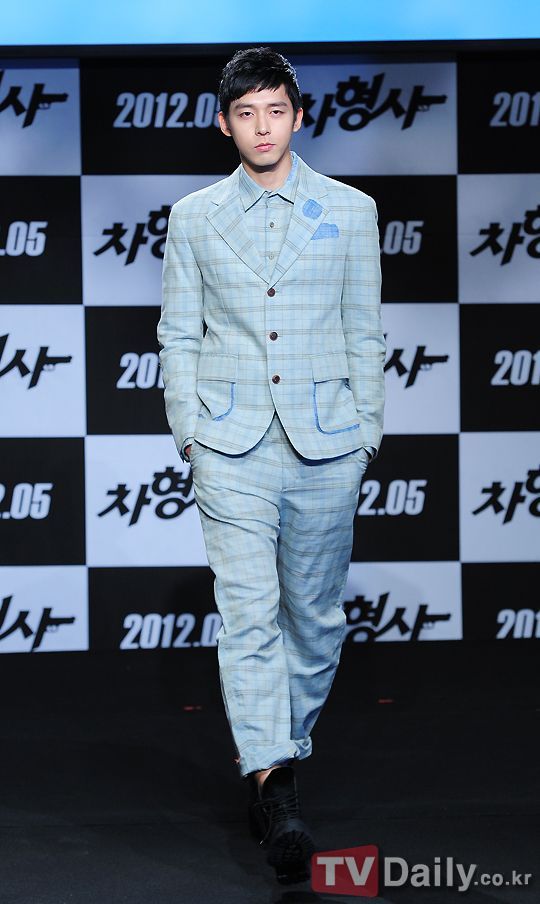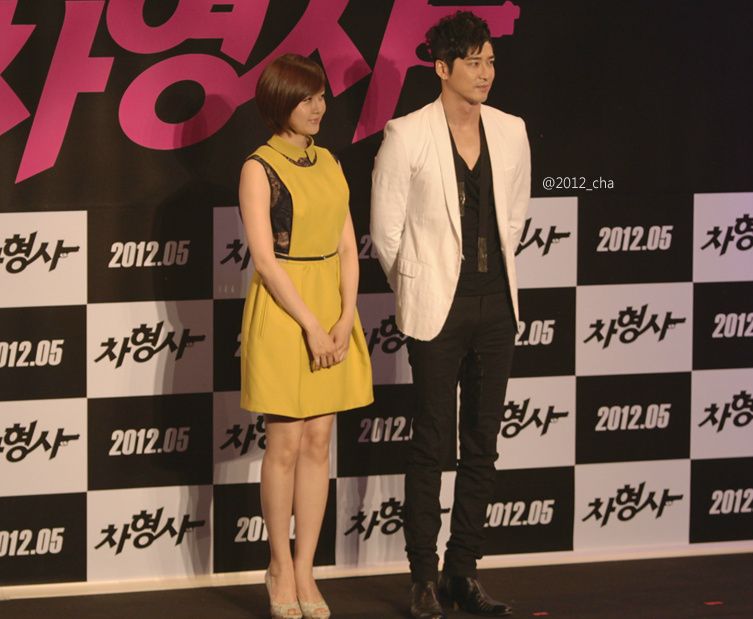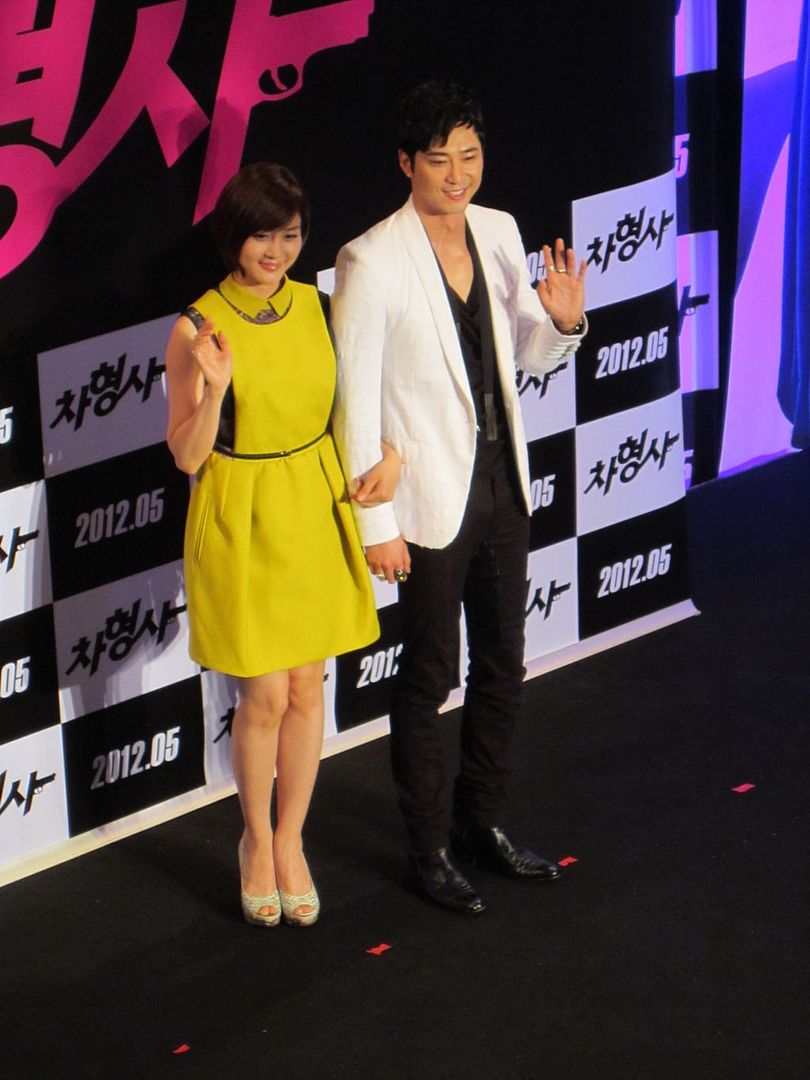 [Credit: all pictures as marked of the respective news agency]
© 2012, ockoala. All rights reserved.