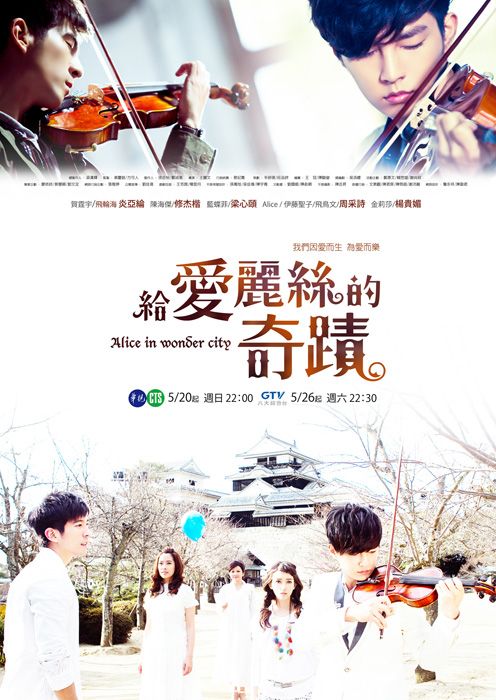 Please be good, Alice in Wonder City, please be good. It's been a veritable unending desert of no good dramas from Taiwan in the last few months. And no, I don't think its any oxymoron, I sincerely believe there are entertaining and worthwhile TW-dramas out there. Fondant Garden I liked initially because it was cute and had potential, but has since taken a nose-dive into insanity whereby I'm thisclose to pulling the plug. Everything else has majorly sucked in every way possible, so I'm at my wits end here. I like to keep at least one TW-drama on my watch list just because its different and is a nice weekend treat. Premiering this Sunday on CTS will be Alice starring Aaron Yan, Xiu Jie Kai, Lara, and Tracy Chou. From the scriptwriter who did Black & White and The Hospital, I'm banking on her track record in delivering solid storytelling to gamble on Alice being good. The final long trailer is out and I still love everything I see. The fantastic cinematography, the classical music that pays homage to Nodame Cantabile, and the four-way love triangle all hook me right and proper from the get go. You'll hear from me next week if this baby delivers, otherwise expect radio silence.
Trailer for Alice in Wonder City:
© 2012, ockoala. All rights reserved.