This yeoja is seriously stunning. I often think its a travesty to film Ha Ji Won in anything less than all glammed up, because she brings the feminine oomph dialed up to 120. But then again, I think she's a fantastic actor and can do anything. Which is why I'm hoping after she wraps the K-movie Joseon's Angels, she'll take a break from the physically strong female character and try something different. She can go back to her What Happened in Bali playbook and pull out another vulnerable and calculating Lee Soo Jung type of role. Or better yet, play a villain like Go Hyun Jung did in Queen Seon Deok and blow my mind. For KEB, Ha Ji Won recently did a funny golf-themed CF where's she's getting ready to do a photoshoot but practices her swing, ending up ripping her dress. As a golfer I can safely say she swing looks legit. Is there anything this woman can't do?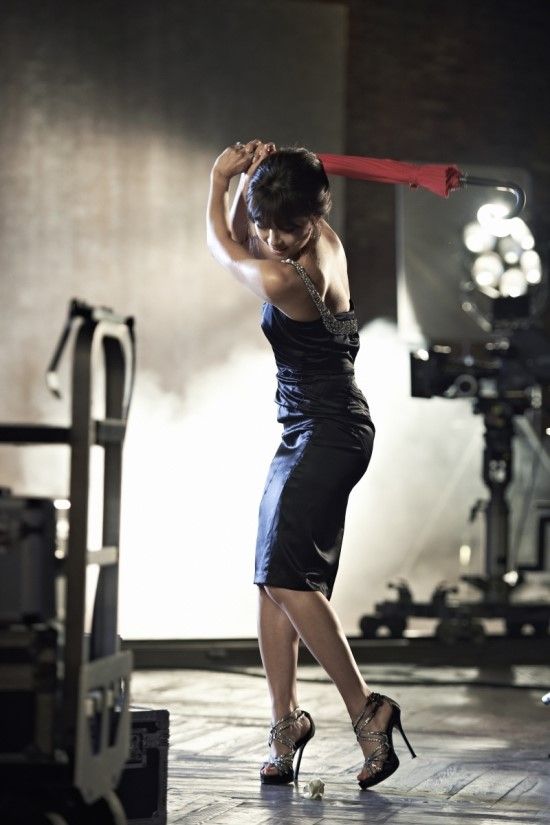 Ha Ji Won for KEB Golf:
© 2012, ockoala. All rights reserved.