My babies are back together again! I must've been good indeed to be rewarded by High Cut magazine sending Kim Soo Hyun and Suzy to New Zealand for an outdoorsy photoshoot. Kim Soo Hyun is riding high in his acting career after winning a Baeksang Best Actor award for The Moon that Embraces the Sun and his Summer ensemble caper movie Thieves is on track to become the highest grossing Korean movie of all time at the box office. No small feat for a young man who is just about to enter his mid-twenties. Despite all the accolades he got for MoonSun (he was good in it but the drama was so blergh for me), it remains Dream High that makes me a diehard Kim Soo Hyun fan. My love for that drama really rests on both Soo Hyun and Suzy's characters and love story, and I remain ever hopeful K-dramas will allow them to pair up again. I think Suzy does quite a lot with her limited acting experience and I can't wait to see her do something better than playing a thankless second female lead role like she did in Big. Until then, I have this gorgeous High Cut pictorial to sate my Hye Mi-Sam Dongloving heart. They are perfect perfect perfect together!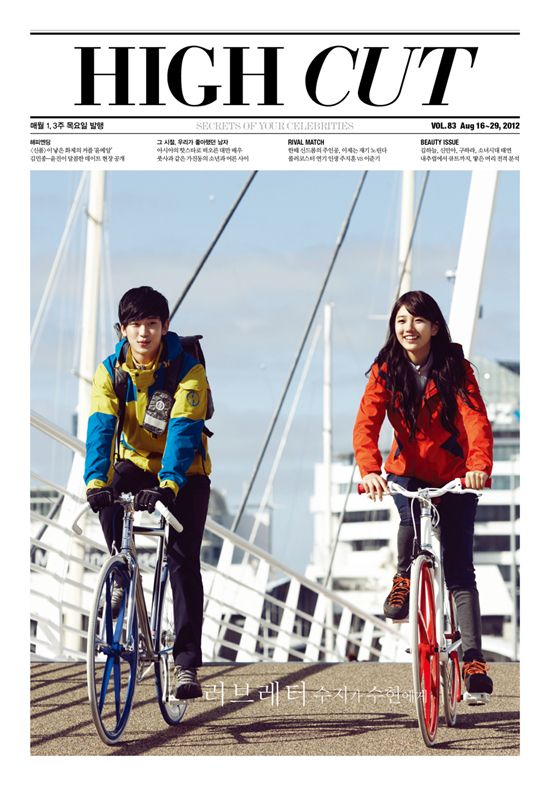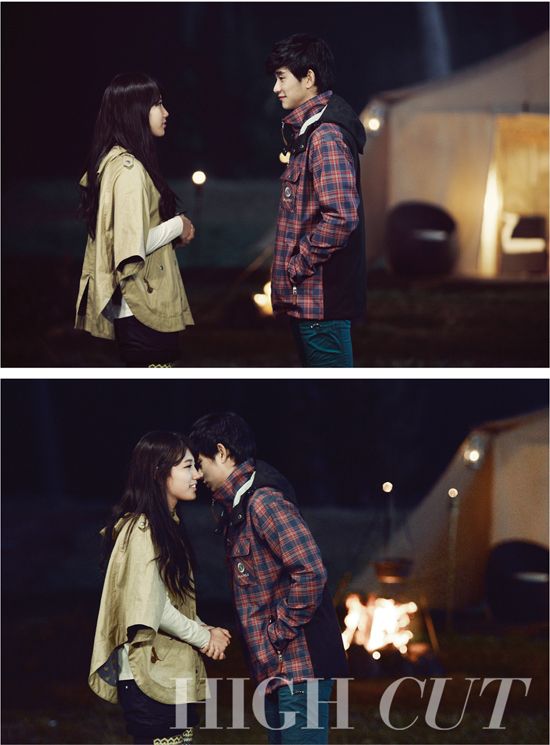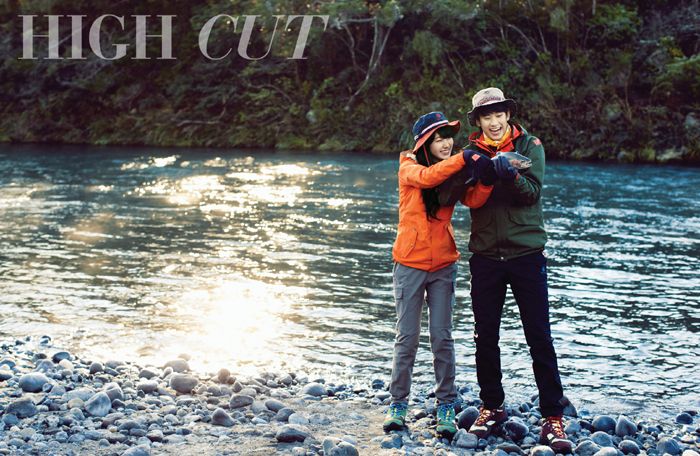 [Credit: High Cut magazine]
© 2012, ockoala. All rights reserved.