Who is the cutest fluffiest OT3 on the planet? Why – that title unequivocally belongs to the glorious trio of youngsters populating the delightful and heartwarmingly funny world of I Live in Cheongdamdong. This cable sitcom has been my constant companion for the last month as I drift off to sleep every night watching an episode or two on my IPad as I lay in bed and bask in its wondrous magic. Make no mistake about this, ILICDD is as good if not better than any prime time drama out there. But it's so hard to peel me away from watching it to write a proper review of why it's so special and why I'm willing to watch a sitcom with over 160 episodes where the focus isn't even on romance which is my usual bread and butter. Watching ILICDD, it's like adding an entirely new family that consists of the most genuine group of characters I have ever encountered onscreen.
I'll save a proper drama review for later, but with the return of Lee Sang Yeob to dramas via Nice Guy and Oh Ji Eun being cast in King of Dramas, I know it's only a matter of time before these two youngsters along with Hyun Woo burst into mainstream awareness. So imma claim them early! The most awe inducing love triangle of the year is MINE, which includes the cheeky Sang Yeob, the playful Ji Eun, and the swoony Hyun Woo. I'm not done with ILICDD yet, but up to episode 110 where I'm at, it's clear which guy Ji Eun is in love with, and I totally am on that ship. But I'm also on the other two ships, the one where Ji Eun is friends with the other guy, and the one where the two boys Sang Yeob and Hyun Woo have a bromace for the ages. Watching these three kids onscreen banter, bicker, and support each other has been like a balm for my weary soul. I've had a rocky last few weeks, but the world of ILICDD has been a refuge that I just want to bask in forever.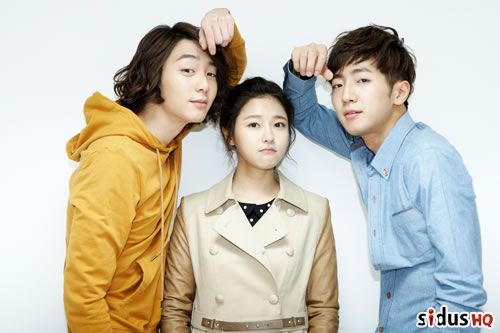 The OT3 in ILICDD consists of Sang Yeob as the chaebol architect, Ji Eun as the restaurant manager aspiring chef, and Hyun Woo as…….a totally indescribable character. I'm not being coy, to describe his character would be to reveal too much. Suffice to say, these three spark big time and make me laugh, cry, and awwwwww whenever they are together.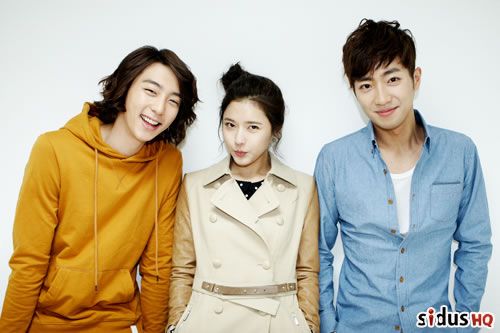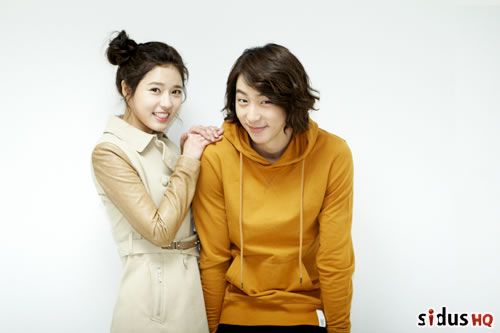 I really loathed Hyun Woo's hairstyle initially, and really hoped that he would change it during the course of the drama. I've now arrived at a reluctant acceptance of his mop and its inexplicable ability to turn me into a gibbering idiot when I spot it in the crowd onscreen.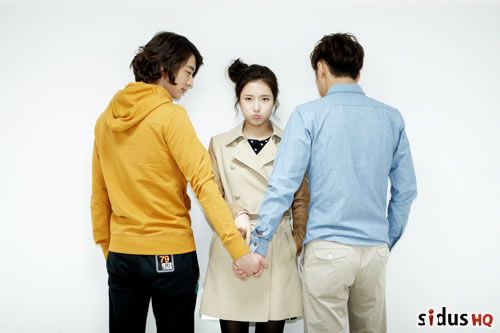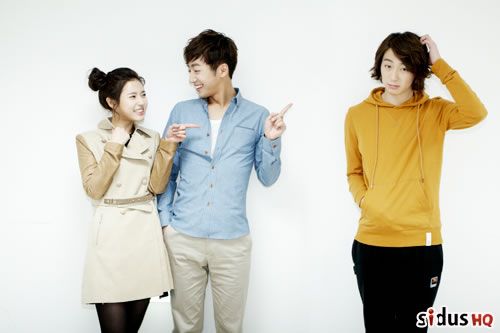 Sang Yeob is such a hoot in ILICDD, and a completely different side of him than what little we're seeing in Nice Guy. I adore his chaebol-with-an-attitude-plus-insecurities.
Sometimes I wonder if the drama was really intending to make Hyun Woo and Sang Yeob the OTP, which I am totally fine with. These two guys are just nnnnnngggg so perfect together. Oh Ji Eun, to the left please! "Hey manhwabang!" "Call me hyung!"
[Credit: Sidus HQ]