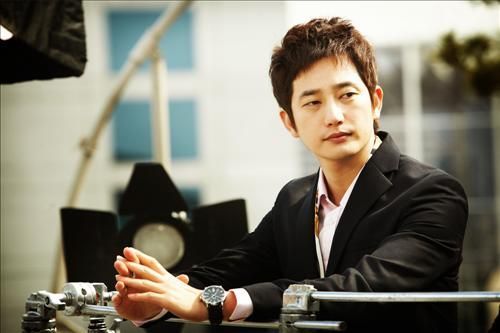 It's rather difficult not to have an opinion on the Park Shi Hoo rape allegation case by now. One can refrain from making a judgment on the available facts and speculation, but is hard not to have a preliminary opinion of what might have happened. In alleged rape cases, even when all the facts are sifted through and sometimes when a verdict is rendered in a court of law, there remains murky shades of gray and empirical evidence hard to come by when much could hinge on perception and reaction in that moment. Park Shi Hoo released a second statement through his new manager (his brother) stating his intention to cooperate fully with the investigation and asking once again for the public to refrain from rendering any judgments at this time. The latest developments continue to indicate a possible non-consensual sexual encounter did occur. On the night of February 14th was when Park Shi Hoo, A, and K went drinking. Contrary to earlier reports that she waited to report it, she went to the rape counseling center the next evening around 8 pm on February 15th to seek help, and afterwards reported the rape later that night to police.
Now there are reports that A specifically told police that she believes she was drugged because there was no way she could have passed out drinking so little. As with all routine rape investigations, the police took samples of her fluids and hair to test for drugs which takes about 2 weeks to process. The owner of the bar told the media that the three drank only 2 bottles of soju, and A also confirmed that they drank only 2 bottles of soju and there was no way she could have gotten drunk and passed out on that alone. The CCTV footage showing her leaving the bar walking out just fine confirms her story that she was not drunk on the 2 bottles of soju shared between 3 people and left the bar fine. Apparently 10 minutes later she was seen being piggybacked out of the car by K and carried into the elevator of Park Shi Hoo's apartment building. Police have now released that K is also a suspect in the alleged rape, not merely a suspect as an accessory to the alleged crime. Apparently A said in her initial police report that both men raped her.
Before these new developments came to light (about the possible drugging and K's further involvement), Park Shi Hoo's manager had made a statement indicating they were considering suing A for libel in alleging she was raped by Park Shi Hoo and they hope this misunderstanding and false accusations could be resolved swiftly. Er, not sure if that's going to happen anytime soon. K is a 24 year old actor and since he is considered a suspect, and not just a material witness, chances are his name will be made public soon. Both Park Shi Hoo and K will go in for questioning on February 24th. As for Park Shi Hoo's attorney requesting time before questioning, that's totally normal and routine and in and of itself not an indication of guilt. I would advise my client to debrief with me before going in for police questioning. Even if my client wasn't guilty who knows if under questioning the person will freak out. A good lawyer always prepares the client to handle an interrogation beforehand.
The police likely have probable cause to obtain a search warrant based on A's statement alone, so there is no chance delaying the interview is a ruse to destroy evidence, which is a crime as well. Furthermore, Park Shi Hoo already admitted to having sex with her, evidence collected from the scene cannot prove whether it was consensual or not. A did not say she fought back, she said she was passed out, so there would be nothing of evidentiary value to collect from the scene. Since all evidence (from A, K, and the bar owner) state that three people drank 2 bottles of soju, toxicology samples taken from her will likely be the hard evidence one way or another as to whether she was drugged to the point of passing out within a short period of time. This case continues to distress me to read about – if true then Park Shi Hoo and K are pigs who deserve the brunt of the big bat of the law, if false then A is a crazy delusional bitch out to bring down a popular actor and/or gain notoriety for herself. Which one sounds more plausible? I'll leave it up for folks to sift through.