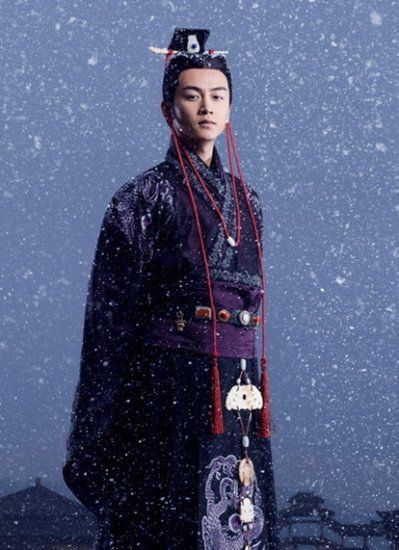 It is a thing of beauty to watch a truly breakout performance. It's an even greater thing of beauty to watch the breakout performance come in the form of an astonishingly gorgeous young man that just about took my breath away. C-dramas have had its shares of breakouts, a few notable recent ones were Feng Shao Feng in 2011 with Gong and Wallace Chung in 2012 with The Magic Blade. Mark my words, 2013 will be the breakout year for Chen Xiao. I've watch bits and pieces of his secondary character roles in Yu Zheng's legions of bad dramas in the past, he's always been young and raw and cute but nothing to write home about. In the just premiered ratings bonanza period drama The Legend of Lu Zhen (Female Prime Minister), Chen Xiao is hands down the runaway star of the drama. Not dissing leading lady and titular character Lu Zhen played by the adorable Zhao Li Ying, who is actually cute and plucky without being cloying. The drama itself is Yu Zheng's usual brand of terrible dialogue and Palace intrigue and shenanigans up the wazoo, but the second I laid eyes on Chen Xiao's Crown Prince Gao Zhan I was lost. Holy. Mother. Of. Something-or-another. He wasn't nearly this smexy in the just finished The Swordsman where he played antagonist Lin Ping Zhi, but here he is like hotness and charm personified, plus dipped in chocolate. I now fully regret that convo I had with @LizzyD a few months when I let her have him. Jie jie regrets it, you hear! Chen Xiao and Zhao Li Ying would have been perfect as Liu Fu Ling and Yun Ge in Yun Zhong Ge if that original casting had gone through, but now I am 100% certain Chen Xiao will steal the show in that drama as Liu Bing Yi. Dayum, boy has done grow up good. He's an '87er like Li Yi Feng so once again I am amazed at the talent that came out of that birth year (Korea as well). This boy has arrived at the big leagues and is delivering big time. I couldn't be happier to add to my collection of droolworthy male C-actors.
Legend of Lu Zhen is about the historical annals that wrote of the only Female Prime Minister to exist in Chinese history who served during the time of the Northern Qi dynasty. Here's the story synopsis.
To escape her cruel stepmother, Lu Zhen enters the palace as an attendant. Her skills in making pottery and fabric garner the praise of Emperor Gao Yan, and he promotes her through the ranks rapidly. At the same time, she also captures the heart of crown prince Gao Zhan. However, she can never be with him as social status and jealous enemies work against her at every turn. She devotes herself to politics and helps Gao Zhan defeat a coup d'etat. Though Gao Zhan can not make her his empress, he bestows her with the highest position in the land, the female prime minister.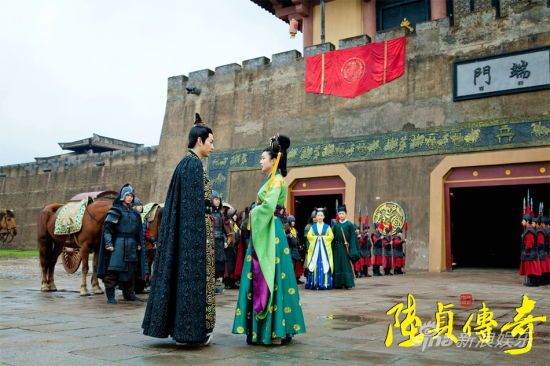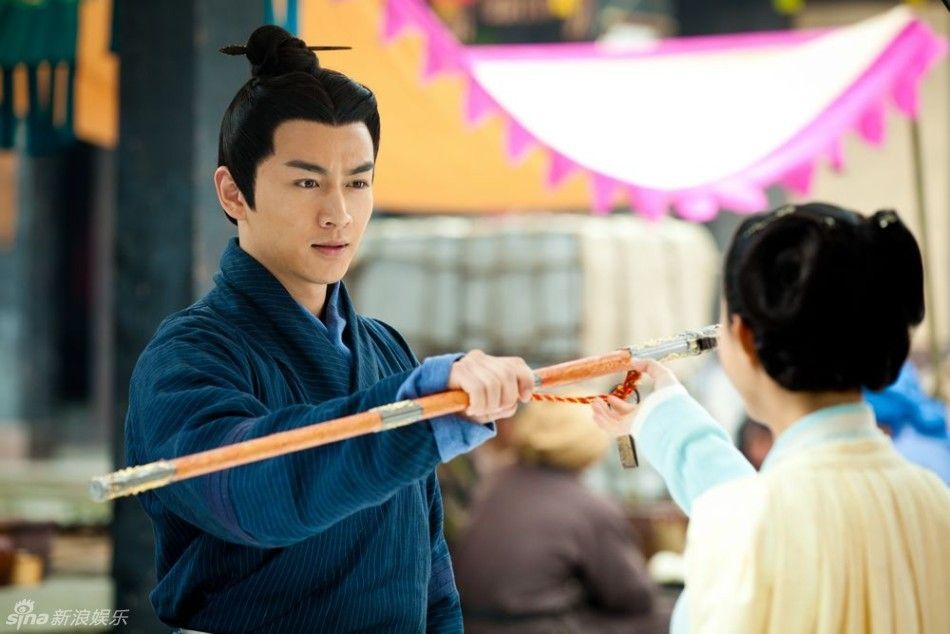 Yu Zheng has announced that Chen Xiao will be his good-looking to the nth degree loverboy extraordinaire Yang Guo in the upcoming drama adaptation of Return of the Condor Heroes. Bring it on, Yumama, bring it on! I am watching your crap drama just for him, that says so much about his star power.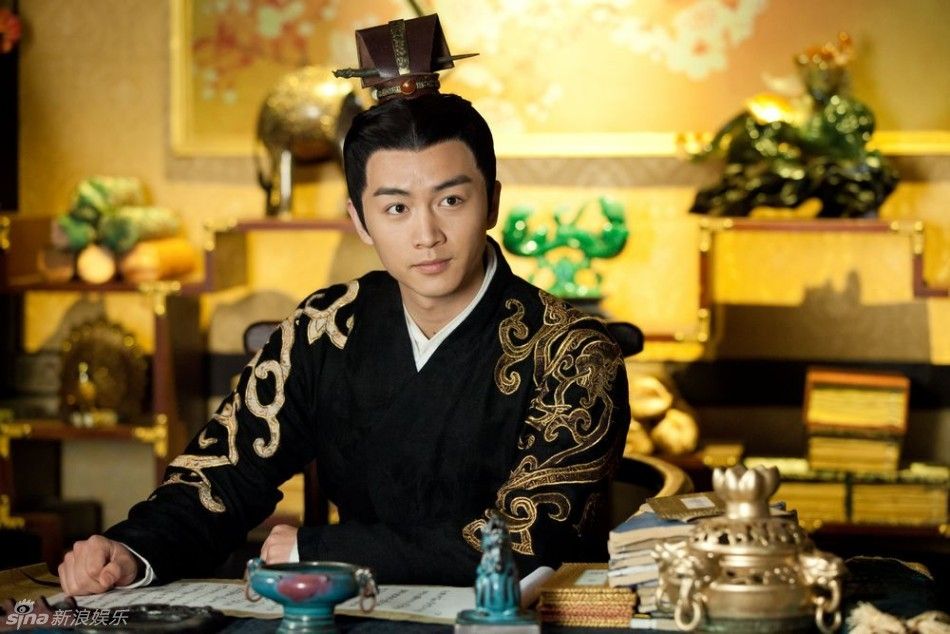 A very nice fan has uploaded only cuts of the Lu Zhen and Gao Zhan scenes on YT. Those two are like puppies frolicking in the sunny dappled fields, their chemistry is so adorable and heartwarming. Of course the story says they can't be together in the end, but I'm watching for the happy times and to stare at Chen Xiao for as long as I can.
Legend of Lu Zhen trailer featuring only Lu Zhen and Gao Zhan:
OTP cuts:
Lu Zhen runs away from her wedding and runs into Gao Zhan.
Lu Zhen yells at Gao Zhan to stop being a wuss because his arm is injured.
Gao Xe totally takes advantage of Lu Zhen's kindness and naivete.
Lu Zhen and Gao Zhan chat in the Palace: