Goodness is this turning out to be a majorly bad year for Asian entertainers all around, and this week alone I'm writing about the third alleged or confirmed breaking of the law by an A-list entertainer. Can I go back to writing about happy rainbow dating news? Oh right, there is that "confirmation" this week that Sulli of f(x) is dating Choiza of Dynamic Duo, which is as much newsworthy as my neighbor going in for a colonoscopy since everyone knew they were dating already. On the heels of this week's drug busts and tax evasion, this latest shocker probably takes the cake if its true, and probably takes the cake even if it turns out not to be true since the mere allegation is already reputation damaging to the extreme. Dispatch is exclusively reporting that a young lady referred to as "A" has filed a police report against singer-actor Kim Hyun Joong for assault and battery stemming from a series of domestic violence incidents.
She is claiming to be Kim Hyun Joong's girlfriend and dated him since 2012 and is filing the police report to press charges against him for a violent beat down that occurred in May in his residence. When she confronted him about cheating on her with another woman, she alleges that he struck her to the extent that she needed to be hospitalized for two weeks with injuries to the chest, legs, arms, and rear end. They then reconciled but she learned of another cheating incident in July and alleges that this time he beat her so severely that he fractured her rib and she needed a six-week hospitalization to recover. She has submitted to the police evidence of her dating relationship with Kim Hyun Joong as well as the hospital reports from both hospitalizations to corroborate her allegations. The police have reportedly opened an investigation and will bring him in for an interview.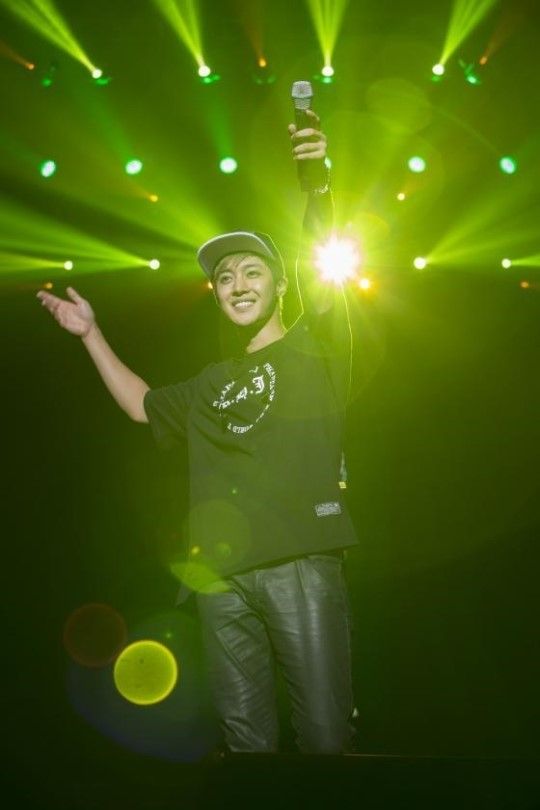 This is breaking news so Kim Hyun Joong's agency Keyeast has released a statement that it's looking into this matter and will respond accordingly after reaching Kim Hyun Joong who is currently on an Asian tour to promote his latest mini-album. Above are all pictures from this past week at Kim Hyun Joong's sold out Japan tour dates.  HOLY FUCK is all I have to say for now about the allegations. O___O If it's true then his career is basically over and I doubt there is any goodwill on earth from even the most stalwart fangirls for a man who beats up a woman. If it's not true then his reputation is still heavily shot and he might want dive into military service immediately and use the two years to let everything blow over. This is crazy shocking and I've seen plenty of shocking celebrity allegations of misconduct and/or lawbreaking.