When watching the K-drama Prime Minister and I, when Yoona's character was still a entertainment tabloid reporter, she would lurk in dark places where the celebs were hanging out to snap surreptitious pictures and have funny encounters. The reporters at Dispatch might hate that glamorization of their jobs which in reality involves squatting in the dark for hours waiting for the money moment when a celeb pops into view. This latest dating reveal via Dispatch photo evidence hardly merits a yawn much less shock since apparently K-ent and the fandom of Big Bang already knew that member G-Dragon (Kwon Ji Yong) was dating Japanese-Korean model Mizuhara Kiko.
The dating rumors between these two have been around since 2010 with plenty of coincidental photo evidence over the years but neither have openly admitted it nor has the press published anything directly about it until now. Dispatch caught the two last weekend hanging out at a Gangnam lounge party with their friends, and hanging out in this case clearly means "being boyfriend and girlfriend" based on all the backhugging, cuddling, smiling, face stroking pictures snapped by the tabloid. G-Dragon's agency YG Entertainment issued a statement that is in the process of confirming this.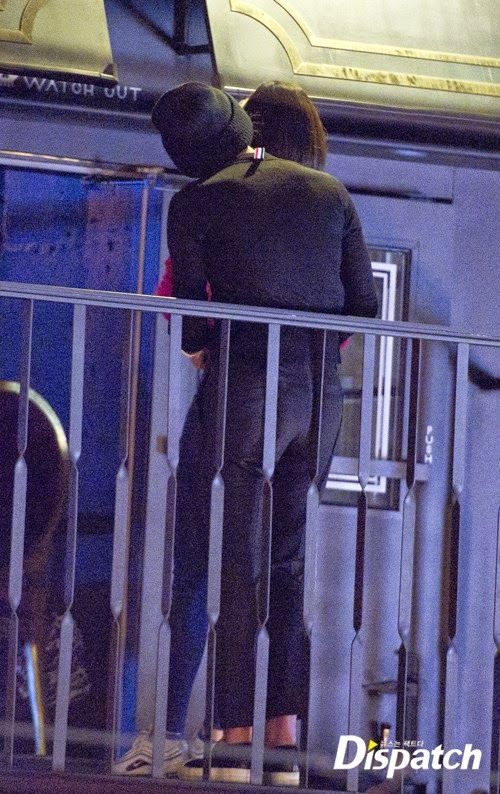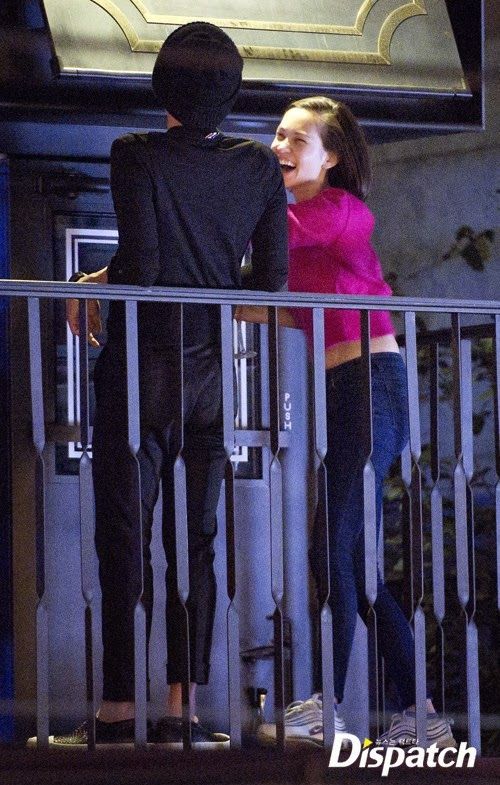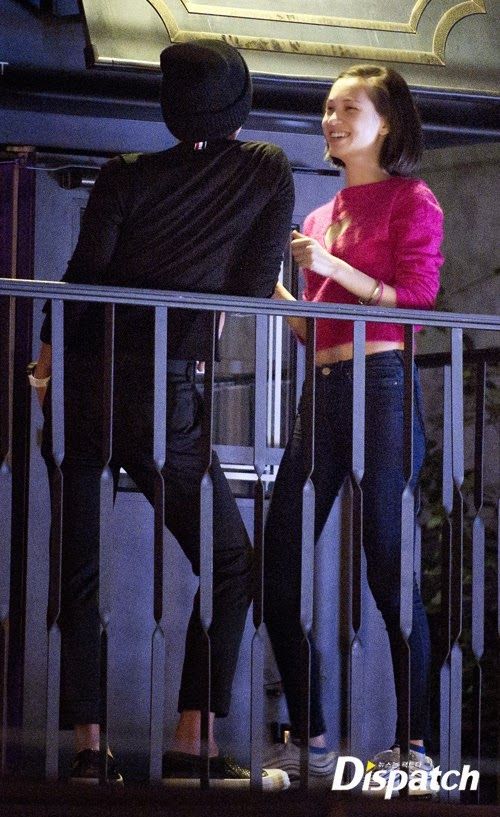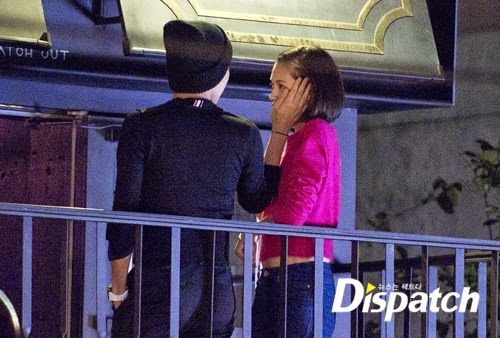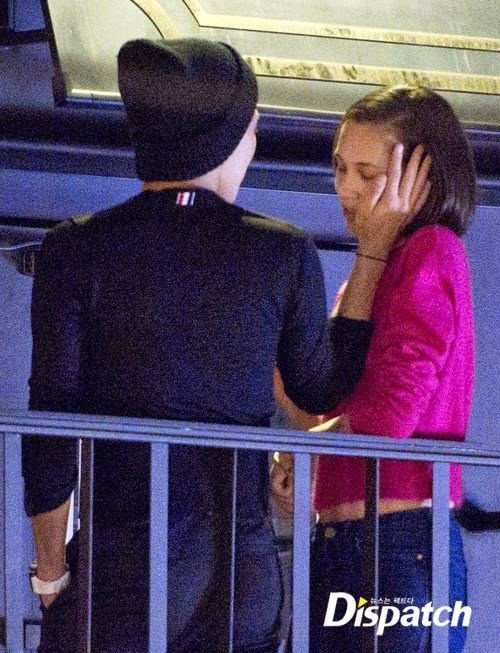 I like G-Dragon as a musician and could care less about his personal life dating choice, but I did find this batch of Dispatch pictures worth posting about because of how clear all the pictures are. Either the photographer was a few feet away like a stealth ninja or the couple wanted to go public. This couple looks cute simply because they appear to really enjoy each others company in a low-key comfortable way. Yay if they are dating and don't mind going public.